Supporting Human Rights at Columbia Law School
277
people have signed this petition.
Add your name now!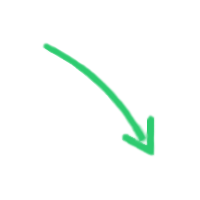 277

people

have signed.

Add your voice!
Maxine K.
signed just now
Adam B.
signed just now
April 5, 2012
Dean David M. Schizer
Dean and Lucy G. Moses Professor of Law
Columbia Law School
435 West 116th Street
New York NY 10027
Dear Dean Schizer:
We, the undersigned, represent the human rights and greater public interest community at Columbia Law School.

For some of us, the Human Rights Clinic was formative in our professional and personal development as thoughtful, capable advocates and a necessary prerequisite to employment following graduation. For many of us, the Human Rights Clinic is symbolic of Columbia's standing as an institution at the cutting edge of human rights practice that encourages active engagement in public service.

We write to you because of our immediate frustration with the apparent absence of a human rights clinic in the fall, but we also view this as a symptom of the precarious situation of the human rights program at CLS. We write to voice our alarm at the lack of institutional support for the Human Rights Clinic (HRC), the Human Rights Institute (HRI), and the greater human rights and public interest communities here at Columbia Law School (CLS).  Further, we ask you to take action to increase support for human rights offerings at Columbia, starting with an initial meeting with the interested CLS human rights community. We believe this meeting could be a starting point for corresponding improvements in transparency and responsiveness to student concerns.

The Value of Human Rights, the HRI, and the HRC at Columbia Law School
Encompassing diverse social justice issues, an education in human rights is an essential touchstone for a wide variety of students in the public interest community. The HRC is the foremost option for experiential learning in the human rights field at Columbia, equipping students with versatile, practice-based skills and allowing them to explore the potential of a career in human rights. For many participants, the HRC anchors their academic trajectory at CLS. It is their single largest commitment, defining and adding structure to their second or third year, or even their entire law school experience.
Many current Clinic students and others who hoped to participate next year cite the HRC as one of the main reasons they decided to attend CLS. Through the HRC, Columbia has built a reputation for providing significant human rights research opportunities for students. A truncation of the program undercuts the expectations students relied upon when enrolling and threatens to damage Columbia's stature in the larger human rights community. The implications of this reverberate both in recruiting talented students to Columbia and in the human rights career prospects for students. The HRC has been a launching pad to a career in domestic and international human rights for many CLS graduates and an absence of the clinic next year will at best disrupt CLS's tradition of training future human rights practitioners. It cuts off HRC program opportunities for current rising 3Ls and next year's LLMs, not to mention rising 2Ls who would face a highly oversubscribed HRC in their 3L year.
The HRC is currently one of the few CLS programs providing students direct and practical exposure to the field of human rights, and the only one to do so comprehensively. Under the close supervision of faculty and staff at the HRI, HRC students gain exposure to a broad range of human rights issues while also developing their research, writing, and presentation abilities. HRC projects take on complex issues and push students through a steep and rewarding learning curve over the course of two semesters. Through this process, students learn to direct the substantive and tactical components of their projects, a critical skill that is not available in other course offerings.
The unique, dual structure of the HRC includes a seminar component that creates a vibrant intellectual environment for clinic students. Presenting a theoretical framework for the human rights movement, the seminar encourages students to think critically about their role in the field. The seminar becomes a safe space for students to work through important advocacy and ethical issues, engaging with and learning from their peers. The classroom component of the clinic is also devoted to developing skills necessary to human rights work. Through simulations and classroom discussion, students gain experience conducting interviews, field and legal research, and public advocacy. The HRC also directly connects students with the larger advocacy world. It frequently invites guest practitioners to share their experiences and insights on thematic issues, deepening students understanding and engagement.
Though other clinics may focus on in-depth exposure to a single field, the HRC provides an opportunity for students with a wide spectrum of personal interests that do not correspond to any other clinic or externship available through CLS. The work produced by the HRC is also essential to communities both abroad and at home. This year, the HRC's projects revolved around three central themes: National Security and Counterterrorism, Domestic Human Rights Implementation, and the Human Rights in the Global Economy. These projects directly engaged with current, dynamic issues in advocacy and policy-making, including:
•  The legality and oversight mechanisms for the use of drones by the U.S. in overseas targeting operations.
•  Analysis of and recommendations for reform of the U.S. guest worker visa regime.
•  State and local implementation of international human rights frameworks.
•  The application of human rights principles to domestic terrorism investigations and trials as well as the surveillance of Muslim communities.
•  Strengthening governance and promoting transparency of extractive industries.
•   Monitoring discrepancies in labor conditions and legal obligations on projects financed by the World Bank.
•   Examining compliance with labor policies in major retail brands' supplier codes of conduct.
Outside of the HRC, HRI has its own important role to play in promoting human rights at CLS and supporting students. HRI helps students put together their own panels and co-sponsors events with active human rights student organizations such as Rightslink, the Human Rights Law Review, and Amnesty International, as well as others, including Outlaws and the Society for Immigrant and Refugee Rights. Through generously sharing its institutional expertise and providing financial assistance for student organizations, HRI immeasurably enriches student-organized human rights events, panels and opportunities at CLS.
Unlike other fields, human rights lacks singular career paths and clearly navigable institutional hierarchies, making it a daunting career decision for many students. HRI's support of student organizations and the events that HRI independently organizes not only expose students to a wide variety of approaches to human rights work, but also provide great opportunities to form relationships with a diverse group of human rights professionals. HRI is a critical interface in linking interested students to a broad range of practitioners, organizations, faculty, and alumni that can provide guidance as to how to pursue these careers.
A Call to Improve Institutional Support for Human Rights at Columbia Law

While the immediate threat to the HRC is caused by its potential absence this fall, we feel that this is only one symptom of a much larger pattern of inadequate support. 
We believe that this lack of institutional support for the HRC which we have identified cannot be divorced from what students experience to be a lack of institutional support for the broader human rights community at CLS. Prof. Peter Rosenblum undoubtedly plays a critical role in fostering the study and practice of human rights at Columbia through his work in the HRC, the HRI, as an adviser to the Human Rights Law Review, and an academic mentor to many, among many other roles he fills. However, CLS must not allow a gaping hole to emerge within the human rights community due to his absence, or limited presence, next term. A law school which identifies human rights as one of its strengths, and employs this assertion in its recruitment strategy, must enable its faculty and students to actually fulfill this admirable vision by providing adequate institutional support and funding. Through the mobilization of students for public interest last year, we learned that institutional support requires, and students deserve, the strong and consistent presence of academic and career development opportunities in various fields of law, even when key faculty and administrators, in that field, such as Prof. Rosenblum or Dean Ellen Chapnick, are not present on campus.
While many of us were encouraged by the administration's response to last year's student outcry for more institutional support of public interest at the Law School, there is growing concern that many of the underlying issues have not been fully addressed. There continues to be a lack of proactive engagement by the administration of human rights students and organizations in critical decision-making that directly impacts our legal education. There continues to be a lack of adequate funding and resources for human rights opportunities such as those provided by the HRC and HRI. There continues to be limited career development outside the HRC and the HRI, as reflected by the limited human rights experience of staff in both Career Services and Social Justice Initiatives (SJI), and as further exemplified by the limited post-graduation fellowships available for students (and particularly for LLM students) pursuing careers in human rights. There continues to be a lack of institutional recognition of the valuable contributions human rights students and faculty make in strengthening the work and community of CLS. We have experienced this, and other types, of insufficient institutional support with regard to human rights, public interest, and diversity at CLS and are committed to working with the administration to achieve collaborative and sustained change in these areas.
Recommendations for Improving Institutional Support for Human Rights
In order for students to achieve professional and academic outcomes that are first, representative of an administration deeply committed to public interest law, second, consistent with the broader goal of domestic and global human rights work and third, indicative of a truly competitive law school in the international field, we believe it is necessary to strengthen the human rights program in several key areas. 
To that end, we provide a number of recommendations below, relying on the guiding principle that clinical legal education informs and deepens our ability as law students to be critical thinkers and innovative problem solvers, as is necessary in the human rights field. We do not anticipate that these recommendations will be our last endeavor to enhance the quality of human rights education at CLS, but that this is the genesis—an affirmation of our dedication to the pursuit of clinical and academic excellence in human rights law—of an ongoing effort and dialogue to revitalize what is currently a neglected area at our school.
Improved Communication and Student Engagement: We respectfully request the establishment of a meaningful and immediate dialogue between  students and members of the administration on the issues mentioned above and the recommendations offered here. There are currently very few ways for students to provide feedback to the administration about how funding choices impact their educational experience, and we believe that the creation of an institutional mechanism to regularly evaluate whether the HRC, students, faculty and supporting staff are receiving adequate support from the law school is essential. One possible solution might be come in the form of a town hall meeting with the administration and participants in the HRC or clinics more generally, as well as though who are interested in them. Further, when critical programs like the HRC are suddenly at risk, it is incumbent upon the Administration to engage students prior to decisions to cancel them or reduce their size and scope. This is particularly true for programs on whose existence students rely in their academic planning and in their decisions to attend CLS.
Continued HRC Next Year, Without Interruption: In the absence of such a mechanism for dialogue, we are forced to use this letter to urge the CLS Administration to make the improvements to human rights program at CLS described here.  Most immediately, the Administration must ensure that the Human Rights Clinic continues to be available in the fall semester, and that it is continued without interruption.  Moreover, it should remain a two-semester clinic as the projects undertaken in the clinic often require that students develop a significant depth of knowledge before they can contribute substantively to the project outcomes and reap the most significant professional development benefits of their work.  Furthermore, the school should commit to always providing a full-time faculty member to the HRI and the HRC, regardless of whether the assigned faculty member goes on sabbatical or on leave.
Increased Support and Resources for HRC Faculty and Staff: There is currently only one HRC faculty member and one HRI support staff member supported by the University. At present, the other two staff members are provided by the HRI and receive salary through grant funding.  As such, they have the full time job of their Institute obligations--including securing future grants to keep the HRI operational—while they also remain responsible for supporting the HRC and providing direct supervision of students. This is unacceptable. To continue its programmatic and pedagogical successes, the HRC needs at least three full-time paid faculty members whose time can be dedicated to clinical work and supervision. Fellows also contribute significantly to the HRC's work, acting as project supervisors and assisting in the seminar and skills components of class and should have a proportionate percentage of their salary funded by the school. Human rights clinics at our peer law schools are able to do more in the human rights field because of their strong institutional support. Our peer institutions provide space and support for multiple faculty positions,[1] Columbia should follow their example. 
Upgraded Clinic and Journal Work Space: The HRC, along with the other clinics in the school, also suffers from a severe lack of space, including office space, meeting space, and work space. In the clinic office, over 80 students in nine different clinics compete for a mere sixteen workstations and two conference rooms which are often booked. The Administration should think critically about ways to expand clinic office space and space for students to work collaboratively. This situation reduces the effectiveness and productivity of the clinics, particularly because clinical work, and especially the HRC's work, requires so much collaboration. Similarly, the Human Rights Law Review suffers from extremely limited office space, with only two small offices to accommodate the several publications that its over 100 board members and staffers produce. Students at our peer institutions benefit tremendously from better and larger work space and we believe CLS has the capacity to offer students an experience of similar quality.  We ask that the Administration think critically about ways to improve and expand work space. 
Support for Human Rights Field Research: Monetary and nonmonetary support for clinical travel for field research is also insufficient. Travel opportunities for some Clinic students have been curtailed this year as a result of the insufficient budget, where independent grants were not available. We recommend that the law school support the funding of field research and human rights documentation domestically and globally. International travel is an essential part of the HRC's work, providing authenticity and authority to its advocacy that can only come from first-hand observation and engagement. It also is a critical experience that provides concrete skills many human rights careers require. Other schools recognize the importance of field research, and provide resources for students accordingly.[2] We recommend that the school demonstrate its support for engaged advocacy by increasing its commitment to the HRC's travel and research budget. Further, the Administration has also impeded or complicated critical HRC travel this year, in the absence of any defined process to review clinical work, despite well-developed methodological and security protocols for these field research missions. We ask that the Administration clearly define its clinic travel review procedure and with the goal of creating a process that specifically engages the actual methodological and security plans of the clinical team proposing the research and seeks to facilitate the project outcomes and students' professional development.
Experienced Human Rights Career Advising: We are also concerned that SJI does not have sufficient resources to provide comprehensive support to students interested in pursuing a career in human rights. The challenges of getting a job in this competitive field mean that students are in greater need of guidance and support, and the off-site Consultant Career Counselors are insufficient to meet this need. We would like to see at least one full time staff member at SJI with expertise in international human rights law. This staff member should be equipped to provide guidance in terms of human rights jobs domestically and internationally as well as support for and communication about professional development opportunities for future human rights professionals. This guidance would help to support students interested in the Human Rights Internship Program, but also 2L, 3L, and LLM students seeking employment in human rights. We believe that this sustained commitment to human rights career advising and development is needed to provide ongoing support to students seeking a career either in the US or abroad. 
Post-Graduation Support and Development Efforts: We also note that there are, overall, very limited fellowship opportunities provided to human rights students. Moreover, there is currently no public information available on the Pathways program; it is unclear who it applies to and under what circumstances it can be received. We believe that is it necessary for Columbia Law to increase mentoring for graduates and provide more post-graduate fellowships for students who wish to pursue human rights careers soon after law school. We recommend that the Administration and the Development and Alumni Relations Office prioritize working with interested alumni to fund new fellowships or perhaps create a discrete fund for human rights research and travel. Further, all of this information should all be made public to the student body.
Human Rights Career Development and Opportunities for LLMs: In particular, SJI does not seem to have the resources to provide sufficient career guidance and support to LLM students interested in human rights and public interest law more generally. For example, there are fewer fellowship opportunities provided to LLM students. In addition, there does not seem to be sufficient institutional knowledge of either the skills that LLM students may have or the opportunities such students may be seeking. LLM students are concerned in this context that there may not be the institutional incentives present to fully support LLM public interest students towards their career goals. Indeed, many of the LLM students interested in human rights and public interest fields who approached SJI for career advice found there to be a complete lack of support and expertise for LLM students at SJI.  Additional career support to LLMs interested in human rights and public interest is necessary.
Next Steps
By taking the above recommendations seriously, and by engaging interested students in a serious manner about these critical issues, CLS can live up to its claim of being a premier law school for the study of human rights. We urge you to implement these recommendations and to think critically about how to improve human rights at CLS and student support for human rights careers, while encouraging student engagement in working toward new solutions.
In this vein, we respectfully request to meet with you as soon as possible to discuss these issues. We recognize both that decisions about the HRC need to be made in the very near future, and that many of us will face significant time constraints as the exam period approaches due to our academic obligations. For these reasons and because so many of us do wish to engage with the Administration on this issue, we feel strongly that timing is of the essence, and ask you to meet with us within the next ten days if at all possible.
We thank you in advance for your thoughtful consideration of all of these concerns, and we look forward to working with you to improve human rights at CLS.
Sincerely,
Human Rights Clinic Students 2011-2012
Rightslink
Society for Immigration and Refugee Rights (SIRR)
CC:
Lee Bollinger, President of Columbia University
Ellen Chapnick, Dean of Social Justice Initiatives
Michelle Greenberg-Kobrin, Dean of Student Services
Sylvia Polo, Dean of Graduate Legal Studies
Sonja Carter, Associate Dean for Development and Alumni Relations
Edward Lloyd, Director of Clinical Programs
Peter Rosenblum, Lieff, Cabraser, Heimann & Bernstein Clinical Professor of Human Rights Law
Sarah Cleveland, Human Rights Institute Faculty Co-Director
Risa Kaufman, Human Rights Institute Executive Director
Naureen Shah, Human Rights Institute Associate Director, Counterterrorism and Human Rights Project
JoAnn Kamuf Ward, Human Rights Institute Associate Director, Human Rights in the U.S. Project
Columbia Law School Clinical Faculty
[1] At Harvard's International Human Rights Clinic, students benefit from four lecturers in law and at least one fellow and part-time supervisor and the clinic permits 1Ls to participate in projects through the human rights clinic on a volunteer basis. Similarly at Yale, students in their Allard K. Lowenstein International Human Rights Law Clinic also have the support of at least one fellow and two student directors, and significantly greater financial support despite a much smaller student population. Students at NYU's human rights program benefit from a wide range of clinical options, including of two different human rights clinics (the International Human Rights Clinic and a Global Justice Clinic), and they also benefit from access to a fellowship coordinator and the presence of a scholar in residence. Stanford is now taking human rights even more seriously, with a new International Human Rights and Conflict Resolution Clinic in which students participate full-time for a semester; the clinic benefits from strong institutional support and few resource constraints. Even far less-resourced schools have demonstrated a more robust commitment to human rights than Columbia has. For instance, American University's Washington College of Law offers a Center for Human Rights and Humanitarian Law that includes a director, an assistant director, two project directors, and one program coordinator, in addition to the professor who directs the International Human Rights Law Clinic and practitioner-in-residence at the clinic.
[2] Students at Harvard's Human Rights Program, for example, benefit from access to funding for writing and clinical work during the winter term
Sponsor
Members of the Human Rights Community at Columbia Law School
Links
SUMMARY:
This petition seeks to remind the CLS Administration of the value of human rights programs at CLS, and urge them to improve support for human rights programming.  In particular, we ask the Administration to provide the following:
n  Improved Communication and Student Engagement
n  Continued HRC Next Year, Without Interruption
n  Increased Support and Resources for HRC Faculty and Staff
n  Upgraded Clinic and Journal Work Space
n  Support for Human Rights Field Research
n  Experienced Human Rights Career Advising
n  Post-Graduation Support and Development Efforts
n  Human Rights Career Development and Opportunities for LLMs
All members of the CLS community, including all students, alumni, faculty and staff are welcome to sign.
You can also tell the Administration how much human rights at Columbia means to you by emailing your thought/quotes to: myColumbiaHRstory@gmail.com