Open Letter to UNC Law administration from c/o 2010
109
signers.
Add your name now!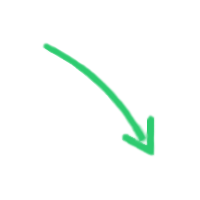 109

signers.

Almost there!

Add your voice!
Maxine K.
signed just now
Adam B.
signed just now
To Dean Brinkley and the UNC Law administration:
2020 was an unforgettable year for many reasons. But out of it grew a once-in-a-generation demand for sustained, systemic change and a reckoning, for many, about the continued impact of race in America. Yet 2020 was more than just a year of challenges; it also marked ten years since our Carolina Law graduation. Celebrating this important milestone in the context of the times was challenging and to do so in the traditional way (returning to Carolina for social events and private gatherings) was practically impossible. So, instead of advocating for one very large virtual hangout, we – the undersigned members of Class of 2010 – are asking for something different: action.
There is a crisis of representation facing our Black law-student population. Just seven out of the 186 law students in the Class of 2022 are Black, making up only 3.8% of the overall class -- well below the median 6% representation found in many other law schools across the country.[1] Indeed, Carolina Law looks very different today than it did ten years ago: in the Classes of 2010 and 2011, Black law students comprised between 8-10% of the total class size. In ten years' time, Carolina Law has not further advanced the cause of Black representation in the law. To the contrary, Carolina Law is trending in the wrong direction. Couple this with the systemic barriers facing Black law students, including higher average law-school debt,[2] less likelihood of receiving grants and scholarships,[3] and continued workplace challenges upon graduation,[4] and the need to do more and do better becomes evident. And sadly, the story only becomes bleaker after graduation. Only 5% of American lawyers are Black, even though 14.6% of America is; there has been no change in Black-lawyer representation since we graduated from law school. And yet, the diversity of the overall U.S. population has increased over that same timeframe and the size of the lawyer population has grown by 10%.[5]
Law schools and the legal profession must do more for Black law students and Black lawyers. This requires more definitive action, starting with law schools. Thankfully, there are current law students championing the effort to demand long-term, systemic change. Before discussing how Carolina Law could improve its efforts on representation, we want to shine a light on their efforts to demand change as well.
As you know, the Black Law Students Association ("BLSA") has been a long time system of support and connection at Carolina Law. That tradition continues today as the current BLSA board, and its allies, have been working to channel the energy of this national moment into action. Along with calls demanding increased recruitment of Black faculty, more scholarships for Black law students, and the creation of an Office of Diversity and Inclusion at the law school, these students have also challenged the status quo nationally.[6] In a letter to U.S. News and World Report, our BLSA chapter called on the publication to better incorporate law-school diversity into its rankings and convincingly detailed how the current rankings system disadvantages applications from less-privileged backgrounds.[7] U.S. News has agreed to meet with our BLSA leadership, and many more BLSA chapters from around the country have joined in solidarity to support this effort. But we cannot let BLSA fight this fight alone; we and Carolina Law must stand with them and must commit to do more. Our proposal below suggests how we can do so.

In recent conversations with the law-school administration about the issues facing Black law students, we were told that a major challenge is too few Black applicants, not a lack of desire to recruit them. If that is the challenge, Carolina Law must find a way to increase the representation of Black and underrepresented law students. Pipeline programs, including those run by CLEO,8 already exist and Carolina Law has the faculty, alumni, industry connections, and student body to create what could be the most impactful recruiting tool for diverse law students in the legal-education field. This program could include exposure to legal education through coursework with law professors, along with alumni mentors, career/law school panels, internship and summer work experience, LSAT prep, Carolina Law scholarship opportunities and more. This program's design should be data-driven and equip Black law students with the tools to overcome the systemic hurdles they may face. Additionally, it would ultimately provide a clear example of how the law school has committed to increase its pool of qualified Black applicants. Carolina Law has the resources and experience to create such a program, and it should aim to explore this program's creation as soon as possible.
In closing, we ask Carolina Law to commit to systemic change. We have explained the need, the incredible work being done by current law students, and how Carolina Law can increase its pool of qualified Black applicants. As we mark ten years since our graduation, we, as a class, should expect that ten years from now, we see a Carolina Law that is of the people and for the people and whose student body reflects the diversity of those people. We cannot let this moment pass without Carolina Law committing to be a part of this change.

We, the undersigned members of the Class of 2010, support and commit to be part of Carolina Law's efforts to increase Black representation within our law school community and within the legal profession by investing our time, talents and resources to support this cause. We recognize the five expectations outlined by the Black Law Student Association in its letter to the administration. In addition, we ask that Carolina Law create a program, described above, to recruit, interest, and inspire prospective Black law students, and to connect them with members of the Carolina Law community.

Signed by:



[1] American Bar Association, ABA Standard 509 Disclosure, http://www.abarequireddisclosures.org/Disclosure50... (select "2019" and "NORTH CAROLINA, UNIVERSITY OF," then "Generate Report"); Analytix by AccessLex, Center for Legal Education Excellence, https://www.accesslex.org/analytix-by-accesslex ("Peer Group Comparison," then enter "University of North Carolina;" select "median" and "Compare to all other law schools using available figures;" select "continue;" select "Percent of first-year JD enrollment by race/ethnicity – 2019" under "Enrollment").

[2] American Bar Association, Young Lawyers Division, 2020 Law School Student Loan Debt: Survey Report 17-19, 28-29 (2020), https://www.americanbar.org/content/dam/aba/admini... df.
[3] Center for Postsecondary Research, Indiana University, Law School Survey of Student Engagement, https://lssse.indiana.edu/advanis/ (select "other" under "Questions [Rows]," then " During the current school year were you awarded need- or merit-based scholarships or grant funding? None;" then "Race/Ethnicity" under "Cross by [Columns]").
[4] See, e.g., Dylan Jackson, Why They Left: Black Lawyers on Why Big Law Can't Keep Them Around, AMERICAN LAWYER (Aug. 24, 2020), https://www.law.com/americanlawyer/2020/08/24/why-... hem-around/; American Bar Association Commission on Women in the Profession & Minority Corporate Counsel Association, You Can't Change What You Can't See: Interrupting Racial & Gender Bias in the Legal Profession (2018), https://www.abajournal.com/files/Bias_interrupters_report-compressed.pdf.
[5] American Bar Association, National Lawyer Population Survey (2020), https://www.americanbar.org/content/dam/aba/admini... -demographics-2010-2020.pdf, and https://www.americanbar.org/content/dam/aba/admini... -by-state-2010-2020.pdf.
[6] Black Law School Association, UNC School of Law, BLSA's Expectations of Administration & Faculty at UNC Law, https://www.dailytarheel.com/gallery/blsa-gallery (last visited Dec. 9, 2020).

[7] UNC BLSA, Letter to U.S. News and World Report (Oct. 7, 2020), https://medium.com/@UNCBLSA/unc-blsa-letter-to-u-s-news-and-world-report-8bdf26ac0548. 8 Council on Legal Education Opportunity, Inc., https://cleoinc.org/about/ (last visited Dec. 9, 2020).