Support Aydan Court
139
people have signed this petition.
Add your name now!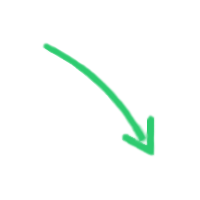 139

people

have signed.

Add your voice!
Maxine K.
signed just now
Adam B.
signed just now
Aydan Court proposes to develop a 5.8 acre property with no more than 90 condominium residences in 3 buildings with parking tucked under the buildings. The current zoning for the property permits 20 single-family homes.
By rezoning the site to permit the development of Aydan Court, the Town Council would approve a development that does the following:
1) Create a compact residential neighborhood inside the urban services boundary adopted by Chapel Hill when the Rural Buffer was established.
2) Provide a smaller development footprint and lesser impact than would take place with a single-family large home development.
3) Provide buildings that will be set back from the Upper LIttle Creek Waterfowl Impoundment border a distance of 2-5 times greater than that for single-family homes.
4) Provide buildings and paved parking/drives set back 100 feet or more from the floodplain and 75 feet or more from the floodplain buffer (RCD). Single-family homes will be significantly closer to the floodplain and RCD boundary.
5) Provide, when completed, a tree canopy coverage of 50% of the eligible land area. A minimum of 30% is required. A single family subdivision is exempted from the new tree canopy regulations adopted by the Town in 2010.
6) Construct 20% less impervious surface than a single-family subdivision, and therefore generate less stormwater run-off.
7) Comply with the strongest stormwater management regulations ever in effect in Chapel Hill, including the newly adopted Jordan Lake nutrient and stream buffer disturbance requirements and will harvest rainwater for re-use for landscaping. Single-family stormwater management regulations and design are significantly inferior to the regulations that will apply to Aydan Court as a Special Use Permit.
8) Special Use Permit conditions of approval that will include water quality and stormwater discharge stipulations that will be enforced by a homeowners association and not left to individual property owners.
9) Extend by 1,700 linear feet the existing NC 54 Bikeway and Pedestrian route on the north side of NC 54, thereby connecting the impoundment to Meadowmont.
10) Provide NC 54 median improvements that will improve traffic safety and traffic flow for the existing residents of the Downing Creek and Sherwood Forest residential neighborhoods.
11) Provide additional purchasing power by residents, a large portion of which will go to the businesses in the Meadowmont Town Center.
12) Provide either 11 "affordable homes" on site, or contribute over $1 million dollars to the Town's Affordable Housing Trust Fund. Value of single family AH contribution is about $230,000.
The site for Aydan Court, contrary to some of the information being circulated, is not a "bottomland or wetland" property and it is not the home of any rare or endangered species. It is however an upland edge to the bottomlands of the Upper Little Creek Impoundment, a man-made, artificial impoundment designed to replace downstream land incorporated into Jordan Lake and to provide a waterfowl hunting ground that many believe is improperly located within an urbanized community. By signing this petition of support for the approval of Aydan Court as submitted, I am urging the Council to recognize that this compact development - that impacts this site and the neighboring Impoundment to a measurably smaller degree than another single-family neighborhood of large expensive homes - would be a positive addition to the Town of Chapel Hill.
Links