Support Variance for Hardiplank Siding on 700 Gaskill
74
signers.
Add your name now!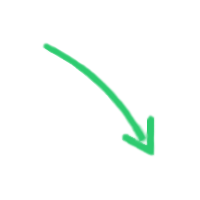 74

signers.

Almost there!

Add your voice!
Maxine K.
signed just now
Adam B.
signed just now
We are Gene Holcombe and Elizabeth Zappa, owners of 700 Gaskill Street. In November 2014, we purchased this property with the intent to restore this house back to it's former grandeur as a welcoming addition to the Cabbagetown Neighborhood. As you may know this house had been used as a pet boarding house for years and was in a very decrepit condition. The previous owners had installed blue vinylsiding, allowed the yard and house to stagnate and just generally did not keep it in a livable nor pretty condition. I'm sure you all can remember this eyesore.
After purchasing the property, we went through the process of obtaining a building permit to restore the house to it's original historic character. We liked the Cabbagetown house because of it's special character, historic value, and aesthetic interest. Our intention has been to restore it so that it's owners and neighbors can have a graceful and welcoming building as the gateway to Cabbagetown Park.
We have been very careful in our planning to make sure that we have maintained the historic nature of the original structure. In our research, we took pictures of other houses on Gaskill and surrounding streets to make sure that we replicate window trim, front porch trim and railing, landscape plantings, stairs and railings, in our design. Hopefully as you look at the house today, you will see that we have followed all requirements and tried to maintain it's character and charm in keeping with the neighborhood. However, during the construction process, our builder made an honest mistake and replaced the blue vinyl siding with hardiplank instead of wood. The UDC was notified by a local resident to the discrepancy and issued a stop work order. We have decided to request a variance from the guidelines for several reasons. One, it was an honest mistake, yet the cost to tear off the hardiplank and change to wood would be prohibitively expensive for us. Second, hardiplank is visually indistinguishable from wood. Third, hardiplank does provide several great benefits including longer lifetime, and resistance to termites and rot. Resistance to termites is a great benefit especially in an older neighborhood with 100 year old homes as it will prevent any infestation from growing which could spill over to neighboring homes. Fourth, a good many of the houses in Cabbagetown and on the park are already clad in hardiplank, so a precedence has already been set. Lastly, hardiplank will in no way change the character or aesthetics of the property. We would like to petition the neighborhood for your support in allowing us to use the Hardiplank.
We believe that this is one of those situations where an accommodation should be allowed since it provides many great benefits and it is totally indistinguishable from wood.
The UDC variance meeting is coming up on Aug 5. We would like to count on your support either by signing our petition or showing up in favor for our variance.