Support Zanskar asking MP Ladakh to fulfill his promise of 'District Demand' #zanskardemandsseparatedistrict
366
people have signed this petition.
Add your name now!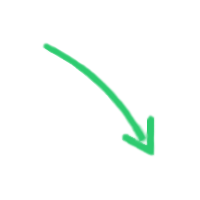 366

people

have signed.

Add your voice!
Maxine K.
signed just now
Adam B.
signed just now
All Zanskar Student Association Jammu is not seeking any donations but a little from the global citizens. Moreover, please remember donation is being sought by the petition platform providers. We don't want any money from you rather we want you all you sign this petition. Your signage will really help us to strengthen our voice and take it to the higher authorities of Indian Government.
- Why Zanskar Demands Separate District??
• Zanskar Sub-Division is one of the oldest tehsil in U.T. Ladakh, as it was formed with the Leh and Kargil Sub-Division but subsequently at the later stage Leh and Kargil was carved out as separate districts in the year 1979. Following the partition of Ladakh into two districts, Zanskar got separated from Leh district. And it was combined with Kargil district and reconstituted into a Sub-Division of kargil district. So, despite being one of the oldest tehsil in the region, this region is still languishing under the remotely located Kargil administration. Given its spatial and demographic extent, Zanskar has been given the status of a Sub-Division ,in order to bring the administration closer to the people of the areas. The power Sub-Division Magistrates, who is an overall in charge of Sub-Division, was increased by given him the power of Area Development Officer by the Ladakh Affairs Department of the state government in 1986. Sub-Division Magistrate Zanskar was delegated with the power of Deputy Commissioner but under the overall supervision of the Deputy Commissioner. Due to this supervision power given to the Deputy .Commissioner Kargil, Zanskar Sub-Division is facing the problem of administration remoteness.
•Zanskar region spread over an area of 7,000 sq.km, situated 240 km far away from the district headquarters in Kargil. Zanskar is the only Sub-Division in the country this much far away from its main headquarters. Geographically Zanskar is one of the most backward and remote area within the district. It faces many issue due to the lack of basic amenities and remoteness of the region. It takes 12 hours drive to reach the district headquarters and because of the distance the region lacks proper administration control. And in winters, heavy Snowfall keeps the region cut-off for more than six months from its main headquarters and rest of the world.
• Some of the villages are situated more than 100-130 km away from its Sub-Division headquarters, Padum and remain isolated within the sub-region .
• Zanskar constituency till date there is not a single leader from the Zanskar region has represented it . Only outsiders have been representing the constituency . The sole reason for this is the gerrymandering of the densely populated region of Suru-Valley with the sparsely populated Zanskar.
• Even in today's time people of Zanskar are being deprived of basic amenities such as extremely poor road condition, inadequate and poor health services , lack of educational facilities and staffs , connectivity , electricity, telecommunication and internet services , less support for agriculture sector , lack of both digital and all weather surface connectivity, lack of an appropriate infrastructure and waste management , lack of awareness about environment and government scheme and much more..
• Zanskar Sub-Divison has been demanding separate district status for a long time now, most of the political parties including the current MP Ladakh have contested election with the manifesto of separate district for the Zanskar and have been able to register their victory on the plank of district status.
•Taking all these into consideration, the government should decide in favour of District status for Zanskar which can help , promote and accelerate the pace of development.
Five ways you can support our demand -
1. You can support our demand by signing this petition and getting your friends and relatives to sign this petition too.
2. You can share our message with your friends and family members especially the 'Why Zanskar Demands Separate District'.
3. You can show support by writing articles, poetry, letters, organising webinars, lectures to raise awareness about the demand and the cause. You can sing, dance, make art, films, cartoons, animation, raise slogans, vlog and blog, post memes and speak to the media or on social media about our demands and the Zanskar issue.
4. You can post our video, photos, massage and post your photo of holding chart/paper write something about Zanskar on it and tag MP Ladakh and PM Modi to express your solidarity with our demand.
5. You can help trend these hashtags on the social media

#zanskardemandsseparatedistrict #separatedistrictforzanskar