Support Detailers Across America
25
people have signed this petition.
Add your name now!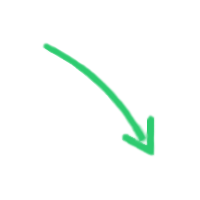 25

people

have signed.

Add your voice!
Maxine K.
signed just now
Adam B.
signed just now
My name is Brandon Bentley bka Bentley Brandon, the proud owner and operator of Luxury Wash in Smyrna, GA. For years the auto detailing industry has existed as an offshoot of the auto washing business. Both businesses have developed in correlation with the technological advances and consumer trends established in the auto industry. With this in mind, there has yet to be anything established by the local, state, or federal government concerning regulation of the auto washing and auto detailing industry. When considering the act of washing our cars, true, there is the image of Mom or Dad soaping up the family vehicle, washing it down with the hose, drying it, and then adding a few coats of wax. However, that is an iconic and exaggerated image of what goes in the car maintenance industries.
Since the 1990s, a number of washing agents used in auto maintenance, washing, and detailing were placed on lists to establish safety regulations and considerations for usage. This level of security and sensitivity to ensure health is maintained for the population drivers and passengers of all ages by groups from the DOT (Department of Transportation) to the EPA (the Environmental Protection Agency) to the NTHSA (National Highway Traffic Safety Administration).1 The primary people who need to know this information concerning cleaning solution safety among a number of other factors as far as auto cleaning and auto detailing are the individuals who provide these services. These are the very people who are cleaning not only the exterior but interior of the automobiles that families rely on and relax within while traveling to work, to school to see family, or to take a well-deserved vacation. This is the very reason why the auto detailing and auto washing industries need to be regulated with trade industry standards.
Trade industry standards include points of expertise to be known by individuals to provide a professional caliber of goods and services versus the quality of a novice, amateur, or hobbyist. This was evident in the regulation of the cosmetic industry. There is a clear difference between one who is a hairdresser or skillful with painting nails versus certified and degreed stylists and nail technicians. There is a need for regulation to educate and certify auto washing and auto detailing personnel. Certification will lead to further development of added degrees in technical schools, community colleges, and universities. The classes that would be the core of a certificate, and later, an Associate's degree in Auto Maintenance with a concentration in Auto Washing and Auto Detailing; these classes will include education in a number of areas.
The primary subjects of focus are education in the actual chemicals in such fluids, tools and auto washing technology, safety maintenance, logging, and regulation, understanding the purpose and usage of the MSDS (Material Safety Data Sheet), OSHA regulation, and EPA regulation in regards to waste water and waste disposal. Schooling grooms and prepares individuals for the mundane and extraordinary events that take place in the course of running a business as a laborer, manager, or owner operator. Individuals in this accredited program would be aware of what chemicals in what mixtures are toxic and/or carcinogenic in their concentration or application, thus avoiding potential injuries to themselves and others such as harm to the respiratory system, skin, or eyes. These individuals would know what chemicals and techniques maintain or even rejuvenate that glorious shine all automobile owners and their families adore when it comes to riding in style.
There are billions of vehicles on the planet; however, according to the NHTSA, which provides everything from safety standards to VIN numbers to research in new automotive advances, there are approximately 27.5 million drivers currently traveling throughout the United States.2 With this in mind, there is a sense of activism and commercial enterprise that the government must be made aware of and inspired by the voice of the people to put into place. Simply put, by regulating the auto washing and auto detailing industries and establishing accredited courses that are confirmed by certification and later degrees, jobs will be created. True, the economy has been measured at 6.3% as of June 2014. However, most of the jobs are part-time, minimum wage positions. Regulation means opportunity for individuals that currently are involved in auto detailing and auto washing; these individuals receive payment hourly, on commission per car, or a combination of the two. Regulation will provide these professionals an opportunity to be paid what they are worth.
Regulation translates to a standard in pay whether one is part of a union or not; once a trade is recognized by the government, academia, and commercial entities, average income standards come into play. What this means is now there is a sense of fair market value to match time, money, and the energy it takes auto detailers and other auto cleaning personnel to provide the best quality service for the average consumer. With legislation, a union will be formed to monitor and maintain high standards in education, service regulation, safety, and labor standards specifically for detailers nationally. With the "Detailers across America" union, the industry will become more efficient and ergonomic, serving the health-related, financial, and cosmetic automotive needs of the consumer. Choose regulation of the auto cleaning and detailing industries.
References
1The National Highway Traffic and Safety Administration. (n.d.) "About Us." Retrieved from http://www.nhtsa.gov/
2Statista. (2014) "Total number of licensed drivers in the U.S. in 2012, by state." Retrieved from http://www.statista.com/statistics/198029/total-number-of-us-licensed-drivers-by-state/