Support the integrity of Principal Nathan Aiwohi
354
signers.
Add your name now!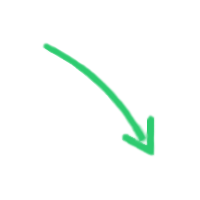 354

signers.

Almost there!

Add your voice!
Maxine K.
signed just now
Adam B.
signed just now
We, the undersigned current and former students, employees, parents, and community supporters/friends of Kapa`a Middle School petition the Complex Area Superintendent William Arakaki, State Superintendent Katherine Matayoshi, and Hawai`i Board of Education to continue the support of the integrity and leadership of Principal Nathan E. `Aiwohi at Kapa`a Middle School.
In an effort to support Principal `Aiwohi during recent personal attacks on the internet, we would like to correct some of the misinformation that his "anonymous" accusers have posted on the "ipetitions.com" website with the following facts:
All three Kaua`i middle schools have experienced a dramatic decrease in enrollment over the last decade, not just Kapa`a Middle School.
Kapa`a Middle School benefited from a vibrant PTSA up and through its leadership in School Year 2008-2009.  Since then, the subsequent KMS PTSA officers were either led by or attacked by a group of disgruntled parents who were entirely focused on their own personal agendas to terminate specific employees rather than focus energies towards the needs of all KMS students.
Over the last six years that KMS has been "In Status" and then "Restructuring," it has achieved the greatest academic achievement in the school's history.  Mr. `Aiwohi garnered the support of educational consultants and school's leadership teams to raise the Reading scores in sy05-06 from 40% of students proficient to 75% of students proficient in sy11-12.  Likewise, he facilitated the school's efforts to raise the Math scores from 20% of the students proficient to 56% of the students proficient.  Furthermore, in the last two years, KMS was one of a dozen schools in the state that has received the Dept of Education's recognized Continuous Growth Award.  All of this evidence can be found at the school website: http://www.kapaams.k12.hi.us
Along with academics, the KMS administration and staff have raised the behavior expectations and interventions for all students.  As a result, the school is experiencing the best behavior reports in its history.  Over the last 6 years, the school's average assault rate has moved from an average of 12 assaults per quarter to less than 1 assault per quarter.
Although the actual complaints at any school is strictly confidential, we know that Mr. `Aiwohi holds his employees in high respect, but also with high expectations.  Most of the current staff has risen to the challenge of increasing professionalism on campus, and have demonstrated their commitment to collectively continue to move the school forward.  Improving the academia at Kapa`a Middle School requires group effort but sadly when individuals are resistant to making the necessary personal changes to improve the quality of education, we have obstacles such as the aforementioned petition which impedes work.



Whenever Principal Nathan E. `Aiwohi is asked to what he attributes the school's success in recent years, he credits and shares his appreciation for his dedicated staff, parents, community and business volunteers, educational supports at the district level, state level, educational consultants, and most of all, the hard working students.




***********************

This is a petition in SUPPORT of Nathan. Please include your name on your posts.  We appreciate all comments shared however anonymous posts will not be retained.




Some of our supporters have shared that they've been prompted to make a donation to the ipetitions website after they've "signed" this petition.  Please know that neither Nathan nor Leah have requested that be done and we do not encourage you to make a donation as this is supposed to be an open and free platform to make a stand on a issue.
Sponsor
Leah Aiwohi
Links