Support the empowerment of women in the crisis of Sudan
63
people have signed this petition.
Add your name now!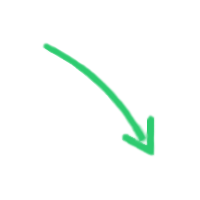 63

people

have signed.

Add your voice!
Maxine K.
signed just now
Adam B.
signed just now
INWES Statement on Situation regarding Women in Sudan
The International Network of Women Engineers and Scientists (INWES) is a global network of organizations of Women in Science, Technology, Engineering and Mathematics (STEM), reaching over 60 countries worldwide. INWES strives for equality of women, women's participation worldwide and the increase of the impact of women's voices. www.inwes.org
Since December 2018, the people of Sudan, with the strong participation of women and youth, have bravely demanded a new path for their country, one of democracy, political plurality, security and prosperity. A peaceful, united, democratic and prosperous Sudan is essential for the equal inclusion of women in society.
Various groups of Sudanese society have been taking part in the protests, with people from different political, ethnic, religious and social backgrounds. As women have played a central role in Sudanese society throughout history, they are at the forefront now. Having been oppressed under Bashir's government and experiencing hardship during the economic deterioration of Sudan, courageous and determined, women continue to assume the essential roles during the protests that they have played in their communities and country, historically. In fact, the "kandaka" (translating into "Nubian queens") have become the symbol of the popular uprising, chanting popular slogans for freedom. INWES encourages the empowered participation and driven change by women in Sudan.
Under public order law, women have been arrested, detained, beaten and imprisoned for wearing what was perceived to be "indecent clothing" or acting in "improper personal behaviour". Women have been subjected to sexual violence by government forces or government-supported militias. Women's participation and demands for a civilian-led, equal and democratic government is itself an affront to the forces beating down the protests.
The aspirations of the Sudanese people can only be met through a peaceful, inclusive and civilian-led transition that establishes the conditions for a gender-equal democratic rule through transparent and credible elections, and full respect of human rights. To this end, INWES supports the call of the African Union (AU) for the establishment of a civilian-led transitional authority, in cooperation with Ethiopia's mediation efforts.
INWES condemns the violent attacks in Sudan on 3 June 2019, which resulted in the killing and injuring of many peaceful civilian protesters, as well as sexual and gender-based violence. All human rights violations and abuses committed must be investigated in an independent and transparent manner, and perpetrators held accountable for their acts. INWES calls for an immediate cessation of all sexual and gender-based violence against Sudanese people, killings, beatings, arrests and disappearances.
The Transitional Military Council (TMC) and the region should recognize the important role played by women in Sudan's peaceful protests, and work with the opposition for the inclusion and participation of women in all future negotiations, and work for the urgent repeal of all laws restricting women's rights and freedom. In this regard, INWES also encourages support and partnership by civil society organizations progressing women's rights.
INWES looks forward to support the empowerment of women in Sudan and collaborating with organizations and individuals in STEM who are eager to create a better future for everyone, especially women.
Sincerely,
Gail G. Mattson, P.E.
INWES President, 2018-2020
Photograph taken by @lana_hago and tweeted Tweet 8April