Support the African Amalgam Amendment
91
people have signed this petition.
Add your name now!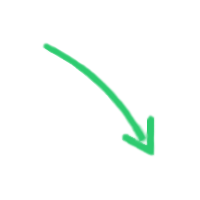 91

people

have signed.

Add your voice!
Maxine K.
signed just now
Adam B.
signed just now
MAKE DENTAL AMALGAM HISTORY:
Support the African Amalgam Amendment to
the Minamata Convention on Mercury
Dear Parties and Signatories to the Minamata Convention:
We, the undersigned dental associations, environmental NGOs, and other civil society organizations, urge you to support, at COP3, the proposed African Amalgam Amendment to the Minamata Convention.
The proposed amendment would phase out amalgam in two steps: (1) ending amalgam use in deciduous teeth, children under 15 years, pregnant women, and breastfeeding women by 2021 and (2) ending all amalgam use – except where no mercury-free alternatives are available – by 2024.
The two steps (for children, and for all) have different end dates, and can be considered together or can be considered separately.
The African Amalgam Amendment helps make Minamata a model environmental treaty:
All children will be protected from this source of mercury exposure:
Children's developing brains are especially vulnerable to the neurotoxic effects of mercury. The African Amalgam Amendment will provide all the children of the world this same safeguard now given to European children: an end to this unnecessary mercury exposure.
A model treaty means rebuilding a mercury-free food chain:
The African Amalgam Amendment will protect our rivers, lakes, seas and oceans – the media through which mercury enters into our food chain – from this very significant source of mercury. So that all the world's children may eat mercury-free fish, let us make lakes and seas mercury-free: not only Lake Superior and Lake Geneva, but also Lake Titicaca, Lake Victoria, Lake Manchar, and Lake Baikal .. . not only the North Sea, but also the Celebes Sea and the Caspian Sea.
Our resources are spent on cost-effective solutions:
It is a mistake to shift focus to dental waste management. It is much less expensive to phase out amalgam than to saddle dentists with buying separators and to enlist countries to build billion-dollar waste facilities. There is one cost-effective solution, and it is not dental waste management: it is to phase out amalgam!
Dentists favor, and ready for, mercury-free dentistry:
Dentists on every continent, and their associations, are making their voice clear: 21st century dentistry is mercury-free dentistry.
This Amendment gives time for training and to re-direct purchasing. Many mercury-free alternatives to amalgam are available today, especially for children's teeth, but where there is short supply.
For your support of the African Amalgam Amendment:
شكرا جزيل. Gracias. 谢谢. Merci. Спасибо. Thank you.
November 2019
Sincerely,
List of NGOs, dental association's etc.