Support Our Students! A Call to Action for HSPH Deans
126
people have signed this petition.
Add your name now!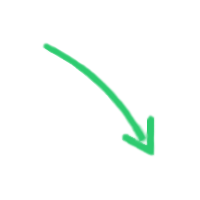 126

people

have signed.

Add your voice!
Maxine K.
signed just now
Adam B.
signed just now
Dear Dean Williams, Dean Hope, Dean Kim, Dean Driver-Linn, and Dean Blendon:
Throughout the pandemic, despite being publicly lauded as a source of accurate scientific information for coronavirus, the Harvard T.H. Chan School of Public Health (HSPH) has fundamentally failed its students as a public health institution during this crisis.
Students at HSPH have been facing unprecedented circumstances since Spring 2 2020, requiring adaptation of their learning strategies, access to reliable technology, creating a conducive study environment, and managing the personal financial impacts of COVID-19, to name just a few common challenges.
At every opportunity that the administration has had to support students, both financially and through collective action and communication, HSPH has fallen short of student needs. Through multiple student surveys and town hall meetings, administration has objectively collected significant student data to understand student body needs and priority concerns, but refused to act in their best interest. Despite data to support decision-making and precedent set by neighboring undergraduate and graduate schools in the Northeast, HSPH continues to maintain a zero responsibility policy when it comes to student pandemic learning experience.
Financial Facts
HSPH has continuously told students that due to fiscal concerns and uncertainty as a result of the pandemic, the School is unable to provide any form of financial support to the student body.

September 2020: "Our donors' tremendous support helped the School achieve a remarkable 133 percent increase in philanthropic contributions in fiscal year 2020 over the previous year. "
2020 End of Year Report: "Revenue for the fiscal year totaled $388 million. A decrease in current use gift revenue was more than offset by an 8 percent growth in endowment income. In 2019–2020, private philanthropic support to the School increased by 87 percent over fiscal year 2018–2019."
Harvard "Big Give" 2021 or second annual "Giving Day"

On March 4, 2021 324 alumni donors gave a total of $93,116.26 in support of the Harvard Chan School.
During Town Hall on 3/4/2021, HSPH Deans said gifting regalia to the graduating Class of 2021 is "too expensive" for the school to pay for.
Graduating classes of 2020 and 2021 are less than 700 students each (estimate based on class of 2019 spring there were 606 graduates)
Cost of regalia at The COOP is approximately $181.55 for PhD/DrPH students and $90 for MPH/SM students.
HSPH has done the bare minimum to meet student needs.

"Course material fees will be waived this spring 2021 only. For WinterSession and Spring courses, the School will absorb these costs through the School's Curriculum Center."
For eligible students starting at Harvard Chan School in January 2020, the School initiated a one-time study at home stipend for up to $500.
Fiscal questions HSPH student have not received answers to:

What has the funding from layoffs of cafeteria staff gone towards?
What has the funding it takes to maintain the daily operations of the Kresge building gone towards while the building remained closed for Spring 2 2020?
What has the funding for two in-person graduations (Class of 2020 and Class of 2021) gone towards?
Where has the funding and budget reallocation for typical various in-person events (i.e. funding for catering, staff, guest services) for Spring 2 2020 until Spring 2 2021 gone towards?
There are currently no additional alumni benefits for COVID cohorts being proposed by HSPH administration.

Dean sponsored in-person seminar
Faculty and alumni networking event
Participation in next in-person commencement ceremony (also offered as option to all students who are unable to participate in-person during non-COVID years)
Hybrid Opportunity Facts
Only 35 at HSPH students were able to participate in the hybrid program, due in part to a high barrier to access.
In December 2020, administration encouraged students not to move to campus for Spring 2021 as facilities would not be open. On campus study spaces opened for students 3/1/21. Open access post pilot opens for students on 4/19/21 (13 months post closure, with 1 month remaining in the 2020-2021 school year).

In comparison, HKS offered Spring 2021 hybrid option for "all interested students"

Boston University School of Public Health offered classes on campus in Boston, with appropriate physical distancing, and also made it possible for many students to attend and participate in live class sessions remotely, using a new format called learn from anywhere (LfA).
"One hundred and sixty nine classrooms on Northeastern's Boston campus had full Hybrid NUflex capabilities built in. The university will also have over 60 mobile carts with Hybrid NUflex capabilities that can be used in other classrooms. Classrooms that do not have Hybrid NUflex setups will still be able to support mixed remote and in-person learning—they will be equipped with microphones and cameras to effectively cover the instructor and teaching areas." Over the summer of 2020, Northeastern's Boston campus worked to adapt its facilities to best serve students.

Reduced to ⅓ capacity but still allow at least 80% of students access to facilities and classrooms
We, the undersigned students of HSPH, in the spirit of our core Harvard values of equity, belonging, and inclusion, demand the following of the administration:
Petition Demands
Acknowledgement in writing that "COVID Cohort" students are not receiving the same quality experience and education in comparison to previous cohorts graduating from HSPH, due to the circumstances of a global pandemic.
Send all Class of 2021 graduates regalia or subsidize it in some way (free shipping, free hat, 50% off coupon at THE COOP, etc.) OR a diploma frame
Alumni benefits for "COVID Cohorts"

Life-long use of Harvard email address
Ability to audit Harvard classes free of cost for ten years from year of graduation
Opportunity to opt-in to student insurance until December 2021
Lifelong membership at the Harvard Club
Lifelong student ID validity
Lifelong access to Harvard Libraries + electronic journals + lifelong access to Smith Campus Center/Harvard Museums/etc
APHA membership covered for five years post-graduation
Student discounts for electronics for two years post-graduation
Significant discounts on Harvard Alumni travel trips for 10 years post-graduation
Free HSPH merchandise