Support Our Library
124
people have signed this petition.
Add your name now!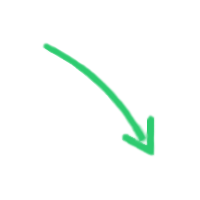 124

people

have signed.

Add your voice!
Maxine K.
signed just now
Adam B.
signed just now
Once again our Pickens County Library is under attack. As some of you may already know, certain radical members of our community would like to prevent our library from showing R-Rated movies. Their argument: "R-rated movies are not appropriate and the movies in question are not educational." This group of people is active, highly motivated, and will never stop attacking our institutions and the freedoms for which those institutions stand. It would be easy to sit back and allow this slight to go unchecked. If we do that, then slowly but surely these backwards ideals creep into the fabric of our society.

You too may find yourself thinking how is it "appropriate" for the library to show R-Rated movies? How are these movies educational? Why should my tax dollars support this?
I encourage you to ponder these points in answer to that question:
- The word appropriate is subjective. What's inappropriate to one is not necessarily inappropriate to all. There is content at the library that even the vast majority of people would find offensive, grotesque, or otherwise "inappropriate". The library does not exist to cater to any one person, it exists to serve everyone.
- There is no educational mandate whereby the library must ONLY provide educational media. The Pickens Library mission is to provide services that "cover the informational, educational, cultural, and entertainment needs of [ALL] county residents".
- Tax dollars go to many programs that benefit the public at large but may not necessarily benefit you personally. This does not preclude you from paying taxes nor does it necessarily diminish the need for any particular program or service.
- No one is forcing people to watch R-rated movies at the library. They are presented in a safe and isolated viewing room. Persons under 16 not admitted, unless accompanied by parent or adult guardian.
- A public library in the USA should never restrict content based on public opinion, morals, theology, ideology, politics, or really any reason whatsoever. The overarching purpose of a library is to provide and present a record of all that humankind has created, explored, researched, and discovered (utilizing limited space and financial resources).

Regardless of whether you approve of the movies being shown (by Title, Genre, Rating, or educational value), it is my hope that you can agree: the ability to show these movies fully intersects with not just the mission of the library but with the mission of our Country. Please consider signing this petition. It is imperative that we let our library know they have our full support!
...and if you still disagree, go watch the movie Footloose. You can probably check it out at your local library!