Support Jallikattu - Canada Tamils
426
people have signed this petition.
Add your name now!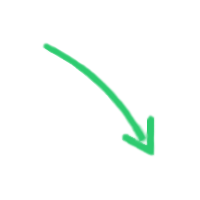 426

people

have signed.

Add your voice!
Maxine K.
signed just now
Adam B.
signed just now
தமிழரின் பாரம்பரிய வீரவிளையாட்டு 'ஏறுதழுவல்' (ஜல்லிக்கட்டு).
நான் ஜல்லிகட்டை ஆதரிக்கிறேன்.
இது எங்கள் கலாச்சாரம்...
இப்போது விதிக்கப்பட்டு இருக்கும் தடையை சட்டத்துக்கு உட்பட்டு நீக்க வழி வகை கோருகிறேன்.

I support Jallikattu.
It is an ancient tamil sport.
I join with my fellow Canadian Tamils to raise our Voice.
Jallikattu is our heritage, tradition and part of our culture.

Planning to meet the Consulate General of India, Vancouver addressing the Indian President, Prime Minister and concerned State and Central Ministers.

Let's save Jallikattu #ISupportJallikattu

Raising our Voice from Canada as a Tamilian.
ஒன்று பட்டால் உண்டு வாழ்வு

Please Sign and Share...


January 23, 2017
The Consul General
Consulate of India
Vancouver
Dear Sirs,
Re: Petition to allow "Jallikattu", an ancient sport in Tamil Nadu, India
First and foremost, we would like to thank you for your time and consideration in accepting this petition and taking this request forward with the Indian Government. We are the Indo-Canadian Community (holding NRI, OCI, PIO status), hailing from the province of Tamil Nadu in India
"Yeru Thazhuvudal" or popularly know as "Jallikattu" is a traditional bull-embracing sport played in the province of Tamil Nadu, in the month of January, in association with the Thai Pongal (Harvest Festival), usually on the second and third days of the festival. The bulls that are part of this sport are the indigenous breeds like Umbalachery, Kangayam, Barugur, Alambala, Malai Maadu, and Puliakulam. The fourth day of the Pongal (harvest) festival is dedicated to celebrating the livestock, without whom the harvest is not possible. The animals are treated as deities and prayers are offered for their well-being. Jallikattu as a sport has one simple rule, which is to hold the hump of the bull and run along with it for a given distance. The distance is usually about 20-30 meters and a bull can cover it in 30 seconds.
Culture and Heritage behind "Jallikattu"
Jallikattu is one of the oldest living sports in the world, with over 4000 years of recorded history, back to the Indus Valley Civilization. A well-preserved seal depicting the bullfighting practice was found in the archaeological site of Mohenjadaro. The modern name "Jallikattu" has originated from the terms "salli" (coins) and "kattu" (pouch) that is tied to the bulls' horns as the prize money.
"Yeru Thazhuvudal" was popular among the warriors during the ancient Tamil regime, among the pastoral community inhabiting the Mullai (forest) landscape. References of this sport can be found in ancient Tamil Literatures such as Kalithogai, Malaipadukadaam, and Silappathikaaram. Ancient paintings depicting Yeru Thazhuvudal have been discovered near Madurai and the Nilgiris.
Jallikattu is an intrinsic part of the Tamil culture and everyone takes part in this sport, breaking religious and socio-economic barriers. Jallikattu also symbolizes the cordial man-animal relationship. Jallikattu is one of those ancient sports that are still in practice. Though the profile of the practice has changed, the core values are still the same.
Jallikattu Ban
The Honorable Supreme Court of India, by a judgment dated 7.5.2014, banned the conduct of Jallikattu in the state of Tamil Nadu and also held that bulls cannot be used as performing animals either for Jallikattu events or for bullock-cart races in the States of Tamil Nadu, Maharashtra, or elsewhere in the country.
In January 2015, the Government of Tamil Nadu requested the Central Government to enable the conduct of Jallikattu events in Tamil Nadu by denotifying bulls from the list of performing animals from the Ministry of Environment and Forests, Government of India's Notification dated 11th July 2011.
'The Ban on Jallikattu' has caused general disappointment and widespread resentment and discontent among the people of Tamil Nadu, particularly in the rural areas, since Jallikattu is intertwined with the religious and socio cultural ethos of Tamil society.
Allegations against Jallikattu
Cruelty towards bulls:
Jallikattu is an entertainment sport:
Bulls are instigated to fight against humans:
Unlike the Spanish Bullfight, where the game ends with the bull being killed, Jallikattu is all about holding onto the bull's hump and running along with it for a given distance. Here, no weapons are used and in fact, usage of any weapon is strictly prohibited. One main rule of the sport is that, it has to be a 'bloodless event'. Jallikattu is a bull-embracing sport (Yeruthazhuvudal), not a bullfight, and as such no cruelty is involved.
Jallikattu is not an entertainment sport – rather it is intertwined with the livelihood and is an integral part of the rural ecosystem. Jallikattu is a part of traditional breeding methodologies. The bulls that take part in Jallikattu are the ones that are considered as fit enough for breeding. Raising a bull for Jallikattu is a farmer's basic right and he does that with utmost pride.
Bulls like to stick on to their pack inherently. A bull that is isolated can get either disoriented or nervous and even start running. All that is done is, to separate and reunite the animal with the owner - who is signalling it to return to him/her. The bull eventually has only one target, which is to reach its owner. It does so with all its might. The other rule of the game is that, the players are not allowed to jump over the cattle or block its way, using any weapon or object. In case of any violation, the player is disqualified.
Safety Measures that are already in place include:
Stringent Rules and Regulations have already been put forth by the Government of TamilNadu with regard to the governance of this sport.
The Government Veterinarians test and certify the bulls before and after the event
All the major Jallikattu events take place in presence of the District Collector and are also recorded (video).
Bulls are not tortured to enter the arena – rather they are trained to go to the owner. The owner goes beyond the marker and waves his towel or whistles to let the bull know where he is.
Conservation of Native Germplasm:
Native cattle breeds have adapted and evolved to the local environmental conditions. Bos Indicus breeds of cattle are naturally fit for humid, tropical regions. Their bloodlines can be distinguished by a hump on their back, which sits across their shoulders. Bos Indicus has a unique ability to withstand extreme temperatures with its short, thick, glossy hair coat which reflects much of the sun's rays, allowing them to graze in midday sun without suffering. They are an integral part of farming as they serve multiple purposes like ploughing, transportation, manure (from their dung) and several organic treatments (from their urine). Most of all, these native breeds are a source of A2 milk, which the cross breeds cannot produce. If not for Jallikattu, a farmer cannot afford to raise these native breeds of cows. 'Ban on Jallikattu' is a threat to these native Bos Indicus breed.
According to the recent Livestock Census by the Department of Animal Husbandry, Dairying, and Fisheries, Tamil Nadu has seen a steep decline (of around 21-22%) in the livestock numbers between 2007 and 2012. This is a huge threat to both the livestock breeds and the farming. For a region, whose farming is still heavily reliant on the traditional methods using livestock, this decline is all the more alarming.
Artificial insemination has seen a 20% rise between the years 2009 and 2014. This ban eventually leads to a clean wipe out of traditional and backyard breeding, paving way for a steep growth in artificial insemination.
Most of the districts in Tamil Nadu, that started with less or no cross-breed cow milk yield in 1993, has now become predominantly cross-breed milk yielding districts. Though this is a significant improvement in the milk yield for the province, it is a big threat to the native germplasm.
Livestock Keepers' Rights:
According to the concept of Livestock Keepers' Rights proposed by the Convention on Biological Diversity (CBD):
Livestock keepers are recognized as creators of breeds and custodians of animal genetic resources.
Traditional breeds are collective property, products of indigenous knowledge and cultural expression.
Livestock keepers have the right to make breeding decisions.
Livestock keepers have the right to participate in policy-making processes on issues relating to animal genetic resources.
India is a signatory state in this convention and it has to adhere to the above-mentioned rights. Jallikattu ban, violates all these rights and deprives the Livestock keepers the chance to preserve their breeds and breeding methodologies.
Our Appeal
There has been widespread support for this petition from the Indo-Canadian community. More than 300 members from the Vancouver Tamil World community have signed this petition and many have sent in their comments via text messages. We have also received recorded messages from an overwhelming number of people, showing their support to lift the ban on Jallikattu. The number of supporters is growing day by day.
In our sincere attempt to save the traditional breeds from disappearing we appeal to you to kindly consider our request to not ban this sport, but allow with some regulations. The summary of our request is as follows:
To take necessary steps to de-notify bulls, from the notification GSR 528 (E) dated 11.7.2011 of the Ministry of Environment and Forests, Government of India, as performing animals within the legal ambit.
Suitably amend Section 11 (3) of the Prevention of Cruelty to Animals Act, 1960 by introducing a new clause 'f' in sub-Section (3) of Section 11 specifically exempting Jallikattu along with other exemptions already provided in the Act. Amendment to this section can be made within the ambit of the Prevention of Cruelty to Animals Act, 1960, without violating its intent and spirit.
Jallikattu is an ancient practice and therefore a ban on this is a threat to our Tamil culture and heritage. We see it as a human right violation at a large proportion where identity and culture of a region are under threat. Please help us protect our culture, heritage and most importantly human rights.
Amend the game rules - stringent (if required) to enforce safety of animals and men.
Hold a dialogue and arrive at ways to allow the game with restrictions.
We have already lost a major portion of our native breeds and we cannot afford to lose anymore. Help us preserve our fragile eco-system.
This is a biodiversity threat to the province and to the nation as a whole. Help us conserve the native breeds. Come up with an ordinance to remove the ban on Jallikattu.
Create laws that protect native animal and plant breeds and breeding methods and stop companies like Monsanto, who claim they invented Indian watermelons.
Yours truly,
Sridar Elumalai
& others that have signed the petition.
CC:
Indian Prime Minister's Office
Indian President's Office
References:
Livestock Census - Department of Animal Husbandry, Dairying, and Fisheries
Livestock Data and visual representations - Government of India Open Data Portal
Livestock Keepers Rights - Convention on Biological Diversity
(http://dahd.nic.in/documents/statistics/livestock-census)
(https://data.gov.in/catalogs/sector/Animal%20Husbandry-9217)
(https://www.cbd.int/kb/record/sideEvent/1225?RecordType=sideEvent&Event=SBSTTA-13)