Support Internet freedom by running a Tor relay.
12
people have signed this petition.
Add your name now!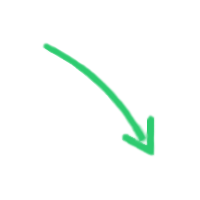 12

people

have signed.

Add your voice!
Maxine K.
signed just now
Adam B.
signed just now
Did you know that your home's Internet connections are not safe and private because your Internet Server Providers (ISPs) can know exactly what you are doing and when you are doing? Some bad reputation ISPs tend to snoop your connections and retain a list of your visited websites and possible your private data. Do you want these things happen to you? Of course you don't. That's why Tor Project and anonymity come in. Tor is a piece of software which installed on your computer and run it. By using Tor, your Internet traffic will be bounced to three different nodes called relays (run by other people) before reaching to the destination server. In this way, the destination server only see the last relay, not you and your ISP will only see you connect to the first relay, not your destination server. They can't log you they can't see your data because everything is encrypted. TOR IS HELPING PEOPLE WITH THE RIGHT TO SPEAK FREELY AND THE RIGHT TO WRITE FREELY. You remain anonymous on the Internet!
Tor is an online network which only has about 6500 relays run by people around the globe while millions of users are using Tor every day (a user is the one only use a network without running a relay). Relays are outnumbered by users thus making the network slow and unresponsive. In order for Tor to work better for you, it needs many volunteer people running relays. Not just number of relays are important but also the diversity is also important.
So please, SIGN UP AND RUN A RELAY TODAY TO PROTECT YOURSELF AND OTHERS. IT IS OUR RIGHTS TO BE FREEDOM ON THE INTERNET AND STAY ANONYMOUS.
How:
First go to the website: https://www.torproject.org/download/download.html.en
Download the software which is made for your operating system. For example: If you are using Windows, you should download Vidalia Relay Bundle, if you using Apple OS X, you should download Tor Browser.
Here are some short stories about Tor helping people around the world:
· Tor enables you to browse the web without their health insurance deciding they won't give you coverage because people in your area happen to search symptoms relating to cancer.
· Show evident to a crime that don't wanna take any credit.
· People in the FBI who used Tor everyday to safely reach the website they want to investigate.
· A girl in Syria who is alive right now because her family is able to communicate safely. And Syria didn't break in and murder all of them
· I recently began to use Tor again (having quit a couple of years ago), because the United States government just passed a law requiring Internet service providers to store and provide a lot of intrusive information, including almost everything about your bank account.
More stories can find at:
https://blog.torproject.org/blog/we-need-your-good-tor-stories
https://www.torproject.org/about/torusers.html.en
If you have any questions or ideas, please feel free to discuss together.
Thank you.