ASKING LGBTQ PEOPLE OF COLOR TO PLEASE SIGN ON & REPOST: Stop the Transphobic, Misogynist Cyber-bullying of Activist, Performer, Scholar Ignacio River
189
people have signed this petition.
Add your name now!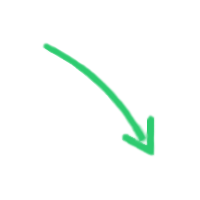 189

people

have signed.

Add your voice!
Maxine K.
signed just now
Adam B.
signed just now
ASKING LGBTQ PEOPLE OF COLOR TO PLEASE SIGN ON & REPOST

Stop the Transphobic, Misogynist Cyber-bullying of Activist, Performer, Scholar Ignacio Rivera
An Urgent Call to Action of all Trans, Queer and Gender Non-Conforming (TQGNC) People of Color, Human Rights Defenders, Activists and Allies.
There is an on-going slanderous and hateful public cyber campaign against Ignacio Rivera, a pioneering leader in the Transgender Non-Conforming (TGNC) movement, that must be stopped. This attack was launched by a male-bodied leader within the Indigenous LGBTQ community, who challenges Ignacio's right to self-identify as Two-Spirit and even to use the gender-neutral form for themselves. He is attempting to shame and defame Ignacio within the Two-Spirit community and with their employer, Kalamazoo College, by citing their ground-breaking work as a sex positive activist and feminist porn performer, posting without Ignacio's permission nude photos from their work, and starting a petition on Change.org to have them fired from Kalamazoo. His postings on Facebook and other social media outlets about Ignacio and his past attacks on another Two-Spirit-identified, female-bodied activist (and potentially any others with whom he might disagree) reveal deeply troubling strands of misogyny and transphobia that so many in the TGNC community face.
While Ignacio is the target of his attacks, his misogynistic and transphobic cyber-bullying is about all our rights—LGBTQI, TGNC, and allies alike. It is about our right to self-determination and self-expression. We each have a fundamental human right to determine for ourselves how and when we identify, and how we want to express that identity. This is especially crucial for Native and Indigenous peoples, people of color, and LGBTQ & TGNC folks, whose very existence and value as human beings are constantly under assault. We should not have to face this same violence in our communities and from supposed leaders. This attack is about our human right to earn a living in whatever way we find meaningful. In reaching out to Ignacio's employer and funder and attempting to discredit how they have expressed themselves through art undercut this right and a host of others. Importantly, stopping this campaign is about protecting all of our right to live free of violence and in dignity. Cyber-bullying is purely a campaign of violence built on intimidation, shaming, and harassment. This type of violence is on the rise in LGBTQ & TGNC communities as people use technology to spread hate. We should no more stand for it online than we would if we were attacked in the flesh. The consequences of cyber-bullying do take physical forms through depression, suicide, and other forms as we have seen among too many in the LGBTQ & TGNC community.
Of course, we are all allowed to have disagreements and opposing points of view within the LGBTQ POC communities. In fact, being able to respectfully dialogue about differences is essential to the health of our movement. The problem here is that this is not about opposing views as this person does not know Ignacio and has never attempted to reach out to them. This campaign is about hate and violence and we should not tolerate it in-person or online. It is time for this violent, oppressive, misogynistic, Transphobic behavior to STOP, and for the cyber-bullying of our leader, colleague, and friend Ignacio Rivera to end NOW!
We the under-signed:
1. Demand that the Change.org Petition entitled "Arcus Social Justice Leadership Center & Kalamazoo College Board/Directors: Ignacio Rivera desist in claiming Native identity for producing porn films" be taken down immediately. Many of us flagged the petition and wrote and called Change.org; and we must continue to do so until it is taken down.
2. Demand an end to the attacks of Ignacio Rivera on Facebook, Twitter and other social media. We see this as Cyber Bullying. We vow to monitor the situation and flag, tag and report all offensive posts to the social media providers.
3. Ask all LGBTQ People of Color to not only stand in solidarity with Ignacio Rivera but also to demonstrate our desire to have healthy, respectful dialogues within our movements and communities and NOT to launch hateful, oppressive attacks when we disagree with each other.
4. Ask that everyone repost this letter, especially in response to the offensive posts against Ignacio. Do not engage in toxic social media arguments. Just keep posting this and other community responses in support of Ignacio and against hateful, oppressive attacks. This must stop now!!
(National Confederacy of Two-Spirit Organizations of the United States Letter of Supporthttp://www.ne2ss.org/2013/07/15/two-spirit-community-stands-with-ingacio-rivera/#more-439)
5. Use any of these hash tags to stand out against this and other offensive, hateful, oppressive attacks via social media. #AntiCyberBully #StopSocialMediaHarassment
6. Sign this letter of support and pass it on!
=================.
Imani Henry, NY
Kenyon Farrow, writer and activist, LA
Kit Yan, Transgender spoken-word artist, NY
Yosenio V. Lewis, Ca
Dr. Kortney Ryan Ziegler
Oakland, CA
Cara Rodriguez-Fucci, NY
Pursuing Masters of Social Work and The Silberman School of Social
Work at Hunter College
El TainoAnerrys Vasquez-Gomez, CA
Sean C. Gray, VA
Bran Fenner, NY
Asher Kolieboi, co-founder Legalize Trans*
Jack Aponte, Community member and activist, Brooklyn, NY
Ezak Perez, Community Organizer Los Angeles, CA
Jabulani Pereira, Director, Iranti-Org, South Africa
Ngoc Loan Tran, CA
Fabian Romero, Wa
J Mase III, NY
Mikal Hemingway, CA
M'Bwende Anderson, MI
Morgan Rich, NY
Tori McRenolds, MD
Axle Valles, CA
Jovan Salagan, CA
Elicia Gonzalez, PA
AJ Bryce, IL
Abraham Weil, PhD Student
Akio Maroon
Un Jung Lim, MSW, LSW
Director of SOSA - Sojourners of Spectrum & Action
Asha Leong, Sexual Liberation Collective, Ga
Kim Hylan, NY
Brandon M. Bartling, District Manager of The Pleasure Chest
Alexis Pauline Gumbs and Julia Roxanne Wallace, co-founders of the Mobile Homecoming Project
Hyacynth Pearson, NY
Elicia Gonzalez
Sheltreese McCoy, Crossroads Coordinator / Social Justice Educator and Program Planner - University of Wisconsin- Madison
Aaron Evans, NY
Karen Hall, NY
Denise Miller, MI
Mitali Purkayastha, CA
Adriana Andaluz, NY
Roberto Pires, NY
Nichole Malcom, NY
Natalie Tucker, Tx
US Human Rights Network
Amber Hollibaugh, ED of Queers for Economic Justice
Jay Toole, QEJ
Woodhull Sexual Freedom Alliance
Shanté Paradigm Smalls, Scholar and Artist, Albuquerque and NYC
Ricci Joy Levy, Executive Director, The Woodhull Sexual Freedom Alliance
Yolande M. S. Tomlinson, PhD
Tre'Andre Valentine, Director of Community Engagement The Network/La Red
Cecile Cloutier, Canada
Rape Adolescent Resource Centre, Board Member
NETWORK, Youth Advocate/Mentor
University of Toronto LGBT House, Queer Liason
Flamingo Rampant Publishing for Trans Youth, Research Assistant
University of Toronto Women's Studies, Research Assistant
Links