Support funding of cultural tourism projects in west Donegal
10
people have signed this petition.
Add your name now!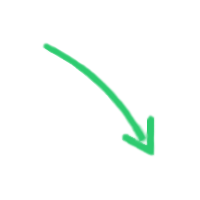 10

people

have signed.

Add your voice!
Maxine K.
signed just now
Adam B.
signed just now
With west Donegal's natural beauty, inspiring landscapes and rich heritage, this area is in an extremely favorable position to create jobs and a strong economy based on cultural tourism.

Such initiatives – of which there are plenty by local people – have the potential to attract tens of thousands of visitors to the area every year, creating a 'clean' industry as strong as in other parts of Ireland, including Cork and Galway.
Nowadays many tourists, national and international, are seeking greater 'authentic' experiences when they travel for leisure whether those experiences be based on natural scenery, history, archaeology, language, music or dance.
West Donegal offers these elements in abundance including being part of the 'Wild Atlantic Way.' What is lacking, however, is a committed long-term strategy incorporating generous funding to get these ideas off the ground and strengthen them.
Until now, funding has amounted in effect to 'mere pennies' when considered within the overall size of annual multi-million euro budgets of organizations such as Udaras, the largest economic group in the area (for the last two years, cultural tourism spend has amounted to less than three (3) percent of its budget). It is also interesting to examine the projects funded by the multi-million euro, EU-backed Donegal Local Development Company Ltd. (DLDC).
In contrast, most Udaras funding has poured into industrial estates that now lie derelict and almost empty, yet still cost lots of money every year simply to maintain; largely outsider-owned manufacturing units, which simply pack-up and leave when free grants finish (Largo Foods); and call centers, many of which are short-lived before they move off to other cheaper places such as India. See more on seanhillenblog.com
While other areas of Ireland are creating strong environmentally-friendly economies and many jobs for their people within the hospitality industry based on cultural tourism – in cafes, museums, hotels, bars and bed and breakfast operations – west Donegal is lagging far behind.
It's time we – all of us living here, wanting ourselves and our children to have decent, well-paying long-term 'non-cabbage' jobs – stood up and aired our views to the policy makers, including Udaras and DLDC officials as well as those standing for the upcoming County Council elections.
If we don't speak out, we have less basis for blaming them for making decisions on economic development we disagree with.
This petition will be presented to our local political representatives as well as to leaders of key economic organizations such as Udaras and the DLDC.