Support for the Patio at the Historic Plaza Hotel
1104
signers.
Add your name now!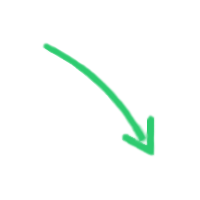 1104

signers.

Almost there!

Add your voice!
Maxine K.
signed just now
Adam B.
signed just now
The most beautiful and thriving historic towns all over the world have community plazas surrounded with outdoor patios for diners.
Las Vegas can have that too, and now is the perfect time since all the paving around the Plaza will be redone later this year.
During COVID tens of thousands of restaurants all over the country closed, including hundreds in New Mexico. Outdoor dining patios create a lifeline for restaurants and jobs for our communities, and they create tax revenue to support City services from police to schools. Because of this, the State of New Mexico has worked with cities all over the state - including Las Vegas - to encourage the development of outdoor dining patios, especially in historic districts. We have learned from COVID that outdoor dining is safer, but it is much more than just a COVID response. Dining patios around the Plaza are a step to a more sustainable and beautiful future for Las Vegas.
Some people might say patios aren't safe or historically appropriate. They are wrong. This plan has been reviewed by the City including police and fire departments with no objections. In fact, just like improvements at Castaneda this will make the area safer and more beautiful. This plan has been reviewed by the State Historic Preservation Office which has no objections. In fact, the state historic experts said this is the sort of historically appropriate improvement that they routinely approve. Some might say they don't want to pay for improvements. The patio at the Plaza will be built with no City money as an investment in the future of Las Vegas. Some might say they don't want change - but everything changes with time! Before the 1850's there was no Plaza. In the 1870's the road around the park was just dirt. In the 1900's there was an electric trolley that ran all the way to the new depot. Once there were grand department stores. Once there was a stone wall around the park, then a picket fence, and now nothing. The beautiful statues are less than ten years old. Once there were tie-ups for horses, then angled parking, then the triangle corners were a mess so islands were put in, then angled parking was replaced with parallel, now we're restoring angled parking – and putting in speed bumps because people drive dangerously fast around the park. This new patio plan will not interfere with the existing right hand turn or eliminate any permanent parking as this space is currently a "loading zone" for the hotel. No one building around the Plaza belongs to the family who built it. Only one building still has the same business it was built for – the Plaza Hotel, and that has repeatedly been rebuilt, expanded, sold, bankrupt, abandoned and resurrected.
The questions we should ask are: what changes will make our community more prosperous and more beautiful? How can we encourage people to follow their dreams and invest in Las Vegas?
With new investment we will have more jobs to support Las Vegas families. Without new investment we will lose jobs, people will continue to move away and there will be less and less tax revenue to support the City.
Everything changes over time. Let's help make good changes so Las Vegas can thrive. Let's build this beautiful patio at the Plaza Hotel!
No donation is required and we are currently not taking any donations for this project. There's an option to donate money directly to the site which helps keep this platform going. Just keep in mind the you decide to donate it does not go to this project whatsoever and it goes to the site itself No donation is required to sign this petition.