Support for the Lower Income Working Class
19
people have signed this petition.
Add your name now!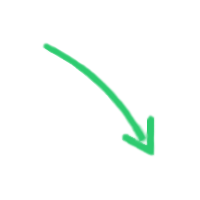 19

people

have signed.

Add your voice!
Maxine K.
signed just now
Adam B.
signed just now
Not only have I started petitions for my local government to give the people of my small city a voice for our problems, but I feel like it needs to be done for some of us that can't afford to live, no matter where you are. The thing is, it isn't just a problem in my area, but a problem everywhere.
All I hear about from our president is talk for the middle working class, the wealthy. I never hear any talk of any kind of support for the lower class, and the poor. Are people really this ignorant to the thought of those who are suffering and struggling to make it by, month by month, and some day by day?
There is even veterans who are HOMELESS. I know right now where I live, I make $8.00/hr. Luckily it is a little above minimum wage ($7.25/hr) but still isn't a whole lot to make a huge difference.
People really need to voice their opinions and we need to let the world know what is really going on, and how many of us are having such a hard time. I have two kids to take care of off my 20 hour a week bi-weekly checks. $400 a month is nothing, a lot of you know what this feels like.
Even when you get your full 40 hour paycheck, it still is never enough. We can never save, we can never get enough to get by and be at least comfortable.
We need help, from the president, from somebody. Taxes need to be lowered.
Either lower business taxes and overall costs for them to get up an running and operate. People and families are living with each other, multiple generations. Affordable housing is pretty much gone, and now with some counties actually starting to close their waiting lists' for low-income housing, were not going to have ANYWHERE to live!
Please sign this petition, and support the low income working class! The people who are sweating and tearing muscles and bending backwards everyday to make that 40 hours a week! Trying to talk landlords, and scumlords into waiting for the rent, even when the place is falling apart and there's dead animals in the attic. The same people who are paying fines of incredible amounts for the most simple and non-dangerous traffic tickets you could imagine.
Were going to be looking at another great depression. They say that we are already in one, but when is it really going to start looking bad? Is it going to take all of us lined up in the streets outside of soup kitchens with our kids, without jobs, cars, homes, or even a extra pair of clothes?
We deserve better pay for the hard work that we all do. This government either needs to help small business by cutting them breaks and settings standards for pay, and do the same for large business with similar set standards. It NEEDS to be done. There should be no reason why we can't live comfortably in this country.
I'm tired of reading about the millions, and billions that are being spent on low-priority issues. Sometimes not even issues, but events and objectives that can be held off for awhile and put into a different agenda for next year or the year after.
It's just isn't fair, or even POSSIBLE, to live with this pay!