Support for SOGI 123
7
people have signed this petition.
Add your name now!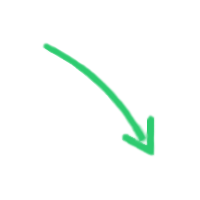 7

people have signed.

Your voice needed!
Dear Mr. Fleming,
We, the undersigned Christian leaders are writing to you to express our support for the SOGI 123 educational resources created for use in BC public schools. You may have heard that SOGI does not align with Christian beliefs and values and we are here to tell you otherwise.
敬爱的佛莱明(Fleming)先生,
作为已签字的基督教会长老,我们谨此致信于你以表达我们对"性取向和性别身份123"(Sexual Orientation and Gender Identity 123, 以下简称为SOGI)这个用于BC省公校教育资源提案的支持。或许你以往已经听说SOGI这个提案与基督教的信仰和理念并不一致,而我们在此告诉你事实并非如此。
Please receive the attached Open Letter expressing our support for resources that seek to accept, understand, and include people of all sexual orientations and gender identities, and create safety for all students.
请收悉所附的公开信,当中表达了我们对于旨在接受、理解和包容所有性取向和性别身份并为所有学生创造安全环境的教学资源的支持。
We recognize that there is a diversity of viewpoints in the Christian community, and that one can be faithful, Biblically-based, and Christ-centred without coming to the same conclusions as those found in the Accord. With a deep grounding in Scripture we come to different conclusions.
我们承认在基督教团体中存在着许多观点,而且当中不乏是基于我们信仰、基于圣经并以基督为中心但与该协议中的内容并未达成一致的结论。我们通过坚定地忠于圣经经文的思考,得出与上述观点不同的结论。
We represent many Christian denominations that worship, form community, serve neighbourhoods, and work for justice. Each of our denominations has its own unique history, traditions, and practices, and there is much diversity of thought, experience, and opinion within and between each denomination. That said, together we affirm the following:
我们代表的是众多心存敬意、组织社团、服务邻里并伸张公义的基督教派。我们每个教派都有自己独特的历史、传统、和行事做法,并且每个教派和教派之间会有形形色色的看法、经历和意见。诚然,我们共同承认以下观点:
Human beings are created in the image and likeness of God, and a great diversity is reflected in that image, including a wide spectrum of unique sexualities sexual orientations and gender identities. We believe that this is a reflection of the magnitude of God's creative work.
人类是受上帝的形象和喜好所造,并且在此形象中会反应出各种多样性,包括广泛的独特的性取向和性别身份。我们认为这是上帝奇妙之作的一个映射。
We stand in solidarity with LGBTQ2SIA+ people and we are committed to their recognition as fully participating members of our society, respected and honoured, with their human rights affirmed and protected.
我们坚定地与男女同性恋人士、双性恋人士、跨性别人士、双性意识人士、双性人和无性恋人士团体(以下简称LGBTQ2SIA+)站在同一立场,并且致力于认可他们作为我们社会中积极参与而且受到尊重和尊敬、其人权受到肯定与保护的成员。
In the gospel of Mark (9:36-37 NRSV) "Jesus took a little child and put it among them; and taking it in his arms, he said to them, "Whoever welcomes one such child in my name welcomes me, and whoever welcomes me welcomes not me but the one who sent me." Jesus cut across the barriers that separated people, and particularly drew people to him that were marginalized and powerless (women, children, the poor, ethnic minorities, religious "others," etc). The first communities of Jesus' followers struggled to live out the inclusive community that Jesus had called for, and we still strive for this today. When Jesus tells us to love our neighbour, that means all our neighbours. We are always called to reach out to those on the margins and give them a place of welcome, safety and belonging.
《马可福音》第九章36-37节说到,"于是领过一个小孩子来,叫他站在门徒中间;又抱起他来,对他说:凡为我名接待一个像这小孩子的,就是接待我;凡接待我的,不是接待我,乃是接待那差我来的。"耶稣打破了将众人分离的界限和障碍,而且特别会将被边缘化和弱势群体吸引至他的身边(如妇女、儿童、强人、少数民族、具有其他信仰的人士,等等)。首个追随耶稣的群体过去在努力地实现耶稣所呼吁的包容社会,时至今日我们依然还在这个道路上做出努力。耶稣在教导我们要爱我们身边的人的时候,这里就指的是身边的所有人。耶稣总是呼召我们要向在社会边缘的人伸出援手,并且为他们提供一个友好、安全和有归属感的居所。
We acknowledge the research that tells us that members of the LGBTQ2SIA+ community are at highest risk for bullying, depression, and suicide. When these folks are also members of other marginalized communities (e.g. aboriginal, people of colour, people with disabilities and/or mental health issues), they are even more at risk. We believe that our schools should not only be places of safety, but places where we learn together how to honour the differences and gifts of each person.
我们从研究调查中得知,LGBTQ2SIA+群体的成员正处于可能被欺辱、情绪抑郁和有自杀倾向的高度风险。若这些人士他们同时也是其他被边缘化群体人士(比如原住民、有色人种、身体残疾和/或患有心理疾病人士),他们的风险会更高。我们认为,我们的学校不应该只是安全的场所,还应该是我们一同学习如何尊重每个人差异和天赋的地方。
Worldwide, the LGBTQ2SIA+ community continues to be scapegoated and persecuted, and we are ashamed that our Christian faith is used to oppress the most vulnerable among us. The Good News of Jesus Christ is that ALL people are beloved children of God, and that God takes joy in the beauty of our diversity.
在全球范围内,LGBTQ2SIA+团体一直都是替罪羊并被迫害,然而我们为我们的基督信仰正被用于打压这些最脆弱的人士感到羞愧。耶稣基督的福音当中指出,所有众生都是神爱护的儿女,并且神为我们的多样性感到欣喜。
SOGI resources are a tool we affirm to help create classrooms and schools that are inclusive of all students, and promote respect and understanding between all people. We strongly support the Ministry of Education as it seeks to provide teachers with resources to help foster SOGI-inclusive classroom environments in BC schools.
SOGI 资源是一项我们认同的教育方式,帮助创造能够包容所有学生的课堂和学校,并且促进所有人之间的尊重与理解。我们强烈支持教育局,因为他们为教师争取教育资源以帮助建立在BC省学校中能够融合SOGI内容的课堂环境。