Support for Liverpool pathway/mums true story
108
people have signed this petition.
Add your name now!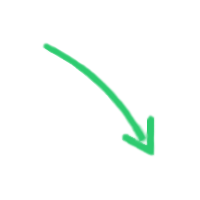 108

people

have signed.

Add your voice!
Maxine K.
signed just now
Adam B.
signed just now
Some people will have read and signed accelerated death NANS story. I will now tell you mums story the truth not fiction.mum went into hospital with cancer yes she had a water infection but she had cancer this cancer had spread and it was terminal fact. My niece started creating a scene day after day because SHE believed mum should have been on a drip although mum was still eating and drinking at this point. She has no medical background but she obviously knew better than all the medical staff. Things got so bad that the ward sister asked myself and my sister into her office and told us that she had kept ringing all night asking the same questions over and over again, so my sister made the decision that the medical staff must only give information about mum to my dad and mums children. All you have to do is think logically we live in great Britain not Switzerland the health service don't assist suicide here. Myself and my dad stayed with mum day and night for the last 12 days of her life we more than anybody know what was happening. Mum was never refused food or water, my mum refused food and water. The day after my mum had her last food the chef came into mums room and asked mum what she fancied for her meals that day and mum replied nothing I said to her you need to keep your strength up mum and she said I'm not daft mark I know I'm dying. My mum passed peacefully on the 23 of November myself and my dad were holding her hand and telling her how much we loved her. My mum spent a chunk of her last 2 weeks unifying the family and I know that she wouldn't have wanted petitions on the Internet for the world to see but I feel that this is the only way to get the point of view across of the majority of mums family. The medical staff at the hospital and the Marie curie hospice were brilliant with my mum and couldn't have given her better care.
The Liverpool Care Pathway is a decision made between the medical team when a patient is terminal. What it basically means in laymans terms is a care plan that enables the patient to pass with as much dignity and comfort and as pain free as possible.The emphasis is on care and the medical team gave mum the best care possible.
We didn't want to do this petition but every time an opposing point of view was put on the other petition it was removed.
As a family we should be remembering the good times with mum not reliving the last twelve days of mums life over and over again. Please sign this to support the wonderful medical team that gave mum such wonderful care.
PLEASE HELP US AS A FAMILY TO GET BEYOND THIS AND GRIEVE FOR MUM!
Links