Support for letter from Jeff and Rosemary Cook to MP Epsom David Seymour
57
people have signed this petition.
Add your name now!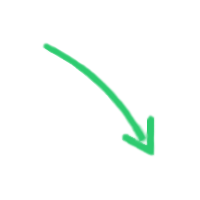 57

people

have signed.

Add your voice!
Maxine K.
signed just now
Adam B.
signed just now
Dear Sir
I am sharing my concerns regarding the responsibility New Zealand now has as member of the UN Security Council. Our representative has re iterated that New Zealand will follow its own policies and not be bullied by larger countries to follow their preference
NZ Herald Friday Jan 2nd, 2015
"What I want is that at the end of our term, governments and people everywhere might recall that New Zealand stands for decency, humanity and that it speaks for those who don't always have a voice in times of crisis."
It is re assuring to know this and to measure this against the statement made by our Foreign Minister who commented after the failed attempt by the PA to obtain Statehood via the UN.
Foreign Minister Murray McCully said New Zealand would have voted "yes" or abstained.
My concern is that the PA and its so -called " Unity Government" with the terror group Hamas are trying to circumnavigate the Peace process by attempting to achieve statehood via the UN.
Many New Zealanders have a Judeo Christian value system, we value free speech, freedom of belief and worship, democracy, justice, law and order,and equal rights and for men and women.
Israel is the only country in the Middle East that has the same values as we hold dear.
If the PA is able to buy pass negotiating a settlement with Israel we will see a " Hamastan" established, we would see violent Jihadist Islamists oppressing the Palestinian people under Sharia Law. We will see extreme Islam attempting to destroy Israel and all of its 8 million citizens. The PLO Charter and the Hamas have the destruction of Israel as their primary goal.
We acknowledge the Palestinian people are suffering – but the reasons they suffer are not created by Israel but of failed Palestinian leadership, which from beginning to end has been characterized by staggering corruption, brutality, oppression and anti-Semitism. Since the creation of Israel in the first half of the last century, not a single Palestinian leader has been willing or able to alter a culture that stokes hatred of Jews and advocates the eradication of Israel. Until that changes, there is no possibility for peace or justice. Palestinians must do what they have, until now, refused to do: make peace with, and acknowledge the existence of a Jewish state.
As our Representative we rely on you to carry our concerns to the Government and our Foreign Minister. We would be very disappointed if New Zealand said " yes" to a Palestinian State.
Many New Zealanders are appalled at the decimation of Christians in Syria, Iraq, Jordan and Egypt. We are appalled at the brutal murder of Christians in Africa. We are appalled at the utter silence from the UN, Western Countries, and Church leaders these barbaric genocides are being perpetrated by extreme Islamic groups in the name of their prophet.
Clearly we are at war with a movement that desires to destroy our democratic way of life.
The recent tragic events in Paris highlight the challenges that lie ahead.
:
Our Foreign Minister and our Foreign Policy is going to be put to the test. I do hope we can raise the standard and be true to our values, our way of life espoused so elegantly by our representative as reported in the NZ Herald Jan 2nd 2015.
Please convey our opinion to the Foreign Minister. Along with this letter I am passing to you a document signed by other New Zealanders who hold the same opinion expressed in my letter.
Yours sincerely
Jeff and Rosemary Cook