Support for Kim Hyun Joong
99
people have signed this petition.
Add your name now!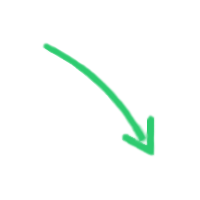 99

people

have signed.

Add your voice!
Maxine K.
signed just now
Adam B.
signed just now
Anyeong-Haseyo!!
1. KEEP READING
I made this petition to have all Henecians and Triple S to unite as 1 to support our Kim Hyun Joong and his family. As fans we get angered that people would treat our leader like this. So this is our chance to show the world and his ex girlfriend that we care. As we all know Hyun Joong and his family are facing a lot of pain and discomfort from netizens and media. As we get closer to the goal, I will be sending this to Kim Hyun Joong and let him know that we are always here... Waiting, praying, supporting, and loving him. Hoping that this will strengthen our leader to help him fight to the end. Because we want to see him come out of the military with a happy and healthy smile. Dont give up Hyun Joong! FIGHTING! ATTY LEE, KHJ FIGHTING!
2. PLEASE SIGN

I want to thank all who signed and most of all Siah Choi, the person who helped me the most in this petition.
3. IF YOU PREFER OTHER LANGUAGE....ITS NOT PERFECT I'M SORRY...

Hizo esta petición a tener todos Henecians y Triple S para unirnos como 1 para apoyar nuestro Kim Hyun Joong y su familia. Mientras los fans conseguimos enojados que la gente tratar a nuestro líder como este. Así que esta es nuestra oportunidad de mostrar al mundo y su ex novia que nos importa. Como todos sabemos Hyun Joong y su familia se enfrentan a una gran cantidad de dolor y malestar de los internautas y medios de comunicación. A medida que nos acercamos a la meta, me va a enviar esto a Kim Hyun Joong y le hizo saber que siempre estamos aquí ... Esperando, orar, apoyar y amarlo. Con la esperanza de que esto fortalecerá nuestro líder para ayudar a luchar hasta el final. Porque queremos verlo salir de los militares con una sonrisa feliz y saludable. No te renunciar a Hyun Joong! FIGHTING! ATTY LEE, KHJ FIGHTING!!!

나는 우리의 김현중과 그의 가족을 지원하기 위해 1로 결합하는 모든 Henecians 트리플 S가이 청원을했다. 팬으로서 우리는 사람들이이 같은 우리의 지도자를 치료하는 것이 분노를 얻을. 그래서 이것은 우리가 관심있는 세계와 그의 전 여자 친구를 표시하는 우리의 기회이다. 우리 모두가 알다시피 김현중과 그의 가족은 네티즌과 미디어에서 통증과 불편 함을 많이 직면하고있다. 우리는 목표에 가까이, 나는, 대기기도, 지원, 그를 사랑 ... 김현중이를 보내고 그를 우리는 항상 여기에 있음을 알게 될 것이다. 이 그를 끝까지 싸울 수 있도록 우리의 지도자를 강화할 것으로 기대. 우리가 그에게 행복하고 건강한 미소로 군사 나올보고 싶어하기 때문에. 김현중을 포기하지 말라! 싸움! 애띠 리, 김현중 대처

4. COMMENT (IF YOU WANT)

5. PLEASE SHARE !!
Gamsamnida!! 감사합니다!!!

Fighting 김현중!!!
Henecia and Triple S is always here for you!