Oppose Everett Middle School as Authorized Encampment
216
people have signed this petition.
Add your name now!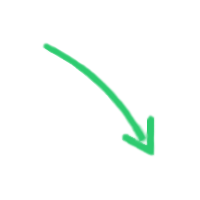 216

people

have signed.

Add your voice!
Maxine K.
signed just now
Adam B.
signed just now
On May 6, 2020 San Francisco Mayor London Breed signed legislation drafted by Supervisor Rafael Mandelman to authorize the creation of "Safe Sleeping Sites" throughout the city in an effort to curb the large number of unauthorized tented encampments throughout the city during the COVID-19 pandemic. These sites are city-authorized locations where those living in unauthorized tented camps today will be encouraged to move and receive services.
As part of this initiative, the parking lot of Everett Middle School has been selected by Supervisor Mandelman and the Healthy Streets Operations Center (HSOC) to house 50 tents, a shower facility, and dining facilities for inhabitants until the school is re-opened, which may be as soon as July.
We recognize that unauthorized tented camps are unsafe for those that live in them, and unsafe for neighbors who live near them and walk by them. There is merit to the concept and intent of the Safe Sleeping Sites, but a response to this crisis needs to be coordinated and well-planned, and above all executed at sites that are fit-for-purpose.
Everett Middle School represents an unsuitable site for this initiative, and an appropriate alternative should be found, for the following reasons:
It lacks sufficient capacity to house existing homeless within a two-block radius, which will result in unmanaged overspill into surrounding streets
It's available for too short a period of time to have meaningful impact for what is a systemic, serious longer-term issue
Using Everett for this purpose will serve to further entrench it as a focal point for homelessness and petty crime that will significantly impact educators, students, families, and neighbors.
The required public safety, overspill management, and closure elements of the plan lack clarity, cogency, and cannot be successfully implemented given existing strains and scarce resources of the SFPD, HSOC, and the Emergency Management Office.
There are other existing highly appropriate sites in and around District 8, such as 33 Gough, that are already established to adequately house this population without time constraint
The handling of this issue represents an abuse of Emergency Powers that could have been intentionally directed instead to identify other, much larger, and more suitable alternatives earlier than several months into the pandemic
Since 2018, the area in and around Everett Middle School and Sanchez Elementary has been besieged by a proliferation of unauthorized tented camps and homelessness, with the associated challenges of human waste, used syringes, vandalism, harassment, and physical and verbal abuse incidents against staff, students, and parents.
In the last academic year, incidents have increased significantly, with educators needing to clear human waste, garbage, drug paraphernalia and other hazardous items that block school entrances and facilities themselves, as 3-1-1 and city DPW services are overwhelmed by calls and cannot respond promptly. Several incidents have occurred where staff and students have been harassed or physically harmed by homeless and mentally ill individuals surrounding the school. This isn't "NIMBYism" as Mayor Breed refers to it - it is recognizing that students, staff and their neighbors deserve a safe and secure environment in which to work, learn, and live.
At the community level, the sharp uptick in both property crime and harassment / attempts at physical abuse have scarred nearby residents, many of whom are young families, elderly, or vulnerable themselves.
The proposed safe sleeping site at Everett is intended to be used for 50 tents, which falls woefully short of the capacity needed as the City faces challenges of housing over 8,000 people. To that end, the site will be quickly oversubscribed, with excess capacity spilling over into adjacent streets. This will rapidly exacerbate the existing public safety and crime challenges, and it is fanciful to believe that when the site is closed, and children return, that this situation will vanish when the City and SFPD are unable to physically relocate individuals to other sites.
Finally, the timelines within the City's COVID-19 pandemic management plan require that sites are available for an extended period, way beyond the slated July closure date of the Everett site. To that end, it is impractical for the city to waste already scarce resources and time on a site that is not fit-for-purpose and time-limited, versus assigning those resources and funds to a better-suited site from the start, such as 33 Gough Street and other unoccupied public and private lands which have significantly larger capacity and are available until the pandemic crisis is over.
Everett may be Mandelman and the Board of Supervisors' "convenient now" answer to a site, but it remains unsuitable versus other alternative sites within and beyond the district. Please join us in opposing the use of Everett Middle School for this purpose.