Support Dr. Kim at UCI
123
signers.
Add your name now!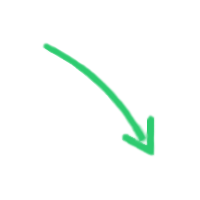 123

signers.

Almost there!

Add your voice!
Maxine K.
signed just now
Adam B.
signed just now


Since 2003, Dr. Karen Kim has provided hundreds of students with a profound sense of the intellectual, ethical, and political work that is possible in the interdisciplinary field of Gender & Sexuality Studies. What first strikes observers about Dr. Kim, aside from her engaging presence within the classroom, is the fact that she is always surrounded by students seeking to talk with her outside as well. She is often occupied after each class with a handful of students who want to continue the conversation. Students do not watch the clock in her classes, and if they do its because they are worried time is running out. It is not uncommon that students will take two or three courses with her in a single academic year, creating a sort of extended tutorial. Some will wait a year or two just to enroll in her most popular offerings.

Many, if not most, of Dr. Kim's most interested and successful students are underrepresented minorities, first-generation students, and LGBTQI students, more than a few from poor or working-class backgrounds. So the emphasis in her classroom about the practical doing of academic research, writing, and teaching is especially valuable. She has a knack for connecting the demands of that work with the particular challenges students face, given their personal histories, interests, goals and plans. And she encourages students to take best advantage of all the opportunities and resources the campus has to offer: undergraduate research programs, students organizations, counseling and health services, writing support, conferences and symposia, and so on.

Much can be said about what is special about Dr. Kim as a mentor, but more still can be noted about the form and content of her pedagogy. The close reading method that Dr. Kim utilizes has been essential to our development as undergraduate students and, for many of us, as graduate students across the arts, humanities and social sciences or as professional students in education, law, medicine, and policy. In Dr. Kim's courses, every assigned reading is broken down to its component parts, with careful attention paid to the language of the text. This type of analysis may not be standard in the women's studies classroom, but it has proven indispensable to the development of the best humanities and social science research. Dr. Kim models for her students how to outline the elements of an argument, how to identify keywords and their correlates, how to track the presentation of evidence, and how to follow references beyond the text and into the wider field of study. These skills are prerequisite for the successful transition from student to scholar.

Finally, the crucial element of Dr. Kim's teaching that has had the most far-reaching impact on all of us – as aspiring students, emerging scholars, and young professionals – is her strong commitment to teaching the vast and varied works of black feminist thought. Rather than limit black feminism to a single week or module on her syllabus, Dr. Kim places it at the heart of her teaching in order to demonstrate the value of deep and sustained engagement with a diverse intellectual tradition dating back to at least the early 1800s. Her courses dispel prevalent notions that black feminism is somehow a limited or parochial enterprise, revealing instead how it provides instruction and inspiration for feminisms worldwide while it centrally engages every major critical concept in GSS: the theory and practice of internationalism and intersectionality; the gendered politics of capitalism, imperialism, racism and slavery; the dynamic links between ideology, politics, and social movements, to name only a few. And she does these across a whole range of topics, from public health and welfare to higher education and student activism to marriage equality and reproductive justice.

Over the last decade, Dr. Kim's promotion of the serious study of black feminism, in and out of the classroom, has positively shaped the development of our academic careers, our professional itineraries, and our political outlooks. These and similar experiences are shared by a great many students who ventured into Dr. Kim's courses, usually encouraged by avid word-of-mouth recommendations. Her presence at UCI over the past decade has had a singular impact on the Department of Gender & Sexuality Studies, the School of Humanities, and the broader university community.