Dialogue, not boycotts.
297
signers.
Add your name now!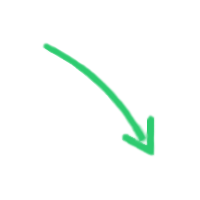 297

signers.

Almost there!

Add your voice!
Maxine K.
signed just now
Adam B.
signed just now
We, the undersigned CUNY Graduate Center faculty and students, ask the members of the Doctoral Students' Council (DSC) to reject the proposed resolution endorsing the Boycott of Israeli Academic Institutions. If passed, the resolution would violate long-established academic principles defending the free exchange of ideas. It is disheartening that the resolution is aimed at a nation with a robust tradition of academic freedom whose universities are open to all.
We ask DSC members to heed the words of Sari Nusseibeh, the Palestinian president of Al-Quds University in Jerusalem, who said, in response to earlier British efforts to boycott Israeli academics: "If we are to look at Israeli society, it is within the academic community that we've had the most progressive, pro-peace views and views that have come out in favor of seeing us as equals."
Furthermore, the BDS (boycott, divestment and sanctions) movement against Israel is counter-productive and falsely paints the Israeli-Palestinian conflict as a black and white issue while ignoring the true complexity of the situation. What is needed on both sides are measures that will lead to trust and not to recriminations. We encourage the DSC to use its voice to call for dialogue between Israelis and Palestinians and to find ways to foster an environment of mutual understanding and respect.
As of October 13th, 258 signers included:
Jozef Dodziuk,Thomas Kurtzman, Robert M. Seltzer, Jane S. Gerber, Eugene Chudnovsky, Fred Naider, Azi Genack, Carole Eisen, Gabor T. Herman, Yehuda Klein, Morton M. Denn, Michael Maller, Brian Mawyer, Martin Elsky, William H. Hersh, Jonathan Zisook, Yuval Abrams, Ngee-Pong Chang, Lev Murokh, Micalle Carl, Samuel Heilman, Paul Wachtel, Joseph W. Rachlin, Charles Kadushin, Alexandrea Ravenelle, Susan B Prager, Irving Robbins, Gordon Dale, Tadmiri Venkatesh, Martin Braun, Nadia Malinovich, Ira Sheskin, Ted Brown, Mark Rosenblum, Susie Tanenbaum, Samuel Z. Klausner, Igor L Kuskovsky, Leonard Presby, Roberta R. Farber, Irving Leonard Markovitz, Dr. Jonathan Helfand, Professor Emeritus CUNY, Leon Karp, Judith Schor Veinstein, Judith Schor Veinstein, Distinguished Professor Emerita Corinne A. Michels, Stanley Ocken, Susan A. Rotenberg, Ailene Nusbacher, David Topel, Dr. Ronald I. Rothenberg, Joel Gersten, Jesse Kanter, Steven Remy, Morris Dickstein, Naftuli Moster, Esther Wilder , Mara Sheftel, Hannah Rothstein, Jill Douek, Hadar Schwartz, Gary Berman, Bess Rowen, Yael Lavender-Smith, Samuel R Thomas, Dr. Andy Teirstein, Jordan Lavender-Smith, Nachum Niv, Yochi Cohen-Charash, Ashley Chastain, Christina Ventura-Dipersia, Evan Misshula, David Rumschitzki, Rebecca Merkin, Mark Black, Dr. Dmitry Garanin, Koby Oppenheim, Charles W. Smith, Andre Aciman, Sara Reguer, Yehuda E. Benchemhoun, Daniel Kabat, Hanan Eytan, Catherine B Silver, S. Prakash Sethi, Linda Weiser Friedman, Hersh Friedman, Prof. Spencer Schein, Bryan S. Turner, Shaul Kelner (CUNY-GSUC Ph.D., Sociology, 2002), Susan Jacobowitz, Assoc. Prof., QCC, Moshe Banai, Inna Bakman, Prof. Ilan Troen, Seymour Aronson, Robert Bittman, Jay Rosen, Lawrence Gold, Herbert Danzger, Emeritus Professor of Sociology The Graduate Center and Llehman College, Alexander Lisyansk, Lev Deych, Vivian Chou, Roy Nitzberg, Sara Miller, Frances Degen Horowitz, Abraham Ascher, George Jochnowitz, Isaac Chavel, Barry Cherkas, Maria Mytilinaki, Saul B. Troen, Richard D. Mosak, Seymour Schulman, Cynthia Fuchs Epstein, C.S.Russell, Alfred Levine, Yael Rosenstock, Steve Greenbaum, Ilya Kofman, Joseph Malkevitch, Linda Keen, Anatoly Kuklov, Ann Jacqueline Martelle, Marily Gunner, Brian Schwartzm, Gregory Aizin, Ari Maller, Alexander Kheyfits, Kevin Lynch, Myriam P. Sarachik, Micha Tomkiewicz, Robert Thompson, Jonah Leshin, Jeremy Kahn, Diana Berkowitz, Mel Nathanson, Michael Mirkin, Michal Kruk, Arthur Apter, Robert Engel, Jeremy Ginsburg, Leon Cohen, David Tepper, Ronnie Ghose, Charles Drain, Frida Kleiman, Regina Gradess, Alan Lyons, Dr. Joseph Sungolowsky, David Richter, Erin McKinney-Prupis, Jessica Steier, Sharon Flatto, Glenn Burger, David Schmeltzer, Alan Reiter, Christina Sormani, Bianca Santoro, Anshel Gorokhovsky, Robert Sibner, Judith Lorber, Uri Samuni, Ruth Stark, Edgar Feldman, Lawrence Kobilinsky, Emmanuel Chang, Irit Bloch, Alberto Baider, Benjamin Hett , Elissa Bemporad, Alisa Stern, Brian Smollett, Roman Kezerashvili, Antonia Foldes, Kenneth Kramera, Joan Borod, Yedidyah Langsam, Hayeem, Rudy John Brenkman, Asaf Shamis, Naomi Gardberg, Debbie Kaminer, Joshua Howard, Felicia Bonaparte, Yujia Xu, Ken Weisshaar, Prof.Carol Steiner, Leah Cohen, George Wolberg, Robert Paaswell, Shoshana Bederman, John Tarbell, Shulamith Gross, Nir Krakauer, Barry Gross, Hansong Tang, Douglas Troeger, Latif Jiji, Sam Lightstone, Steven Markowitz, Laena Orkin, Brittany Bascetta, David Goldberg, Linda McDowell, Joshua Wilner, Ellen Wiewel, Betty Wolder Levin, William Rossow, Cary Nelson, Ardavan Yazdanbakhsh, Ardavan Yazdan, Beth Vayshenker, Abbe Mowshowitz, Mateo Duque, Mary Clare Lennon, Yonathan Feffer, Larry Bank, Lisanne cheifetz, Louis Lipani, Larry Liebovitch, Kevin O'Bryant, Jay Verkuilen, Robert Moses Shapiro, Mitchell Cohen, Sal Legio, David Jeruzalmi, Lev Shneerson, Anat Maor, Gordon Whatley, Sam Bernstein, Zeno Huang, Philip Barnett, Manfred Philipp, Jonathan Engel, Victor Pan, Hillel Broder, Lauren Savitz (CUNY Law Student c/o '16), Marcello Lucia, Joseph Lewittes, Tali Noimann, Pamela Butler, Stanley Dubinsky, Robert Feinerman, Peryl Agishtein, Aliza Schwartzblatt, Matthew J. Hoptman, PhD, Professor Dinah Moche, David Berger, Ethan Zadoff, Meira Levinson and Dan Mailick.