I support Deschutes Brewery Locating in Albemarle County!
11
people have signed this petition.
Add your name now!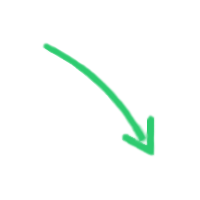 11

people

have signed.

Add your voice!
Maxine K.
signed just now
Adam B.
signed just now
I support Deschutes Brewery Locating in Albemarle County!
As a resident of Albemarle County and the greater Charlottesville/Albemarle County community, I enthusiastically support Deschutes Brewery in its interest in locating its east coast operations in Albemarle County. I also support the Comprehensive Plan Amendment to add approximately 85-100 acres of land to the County's designated Development Area necessary to make it happen, and to support additional Economic Development for other similar employers. Our community will directly benefit in numerous ways:
Career-Ladder Job Opportunities for our Residents

We know that more than 18% of families in our community are not self-sufficient.
Deschutes Brewery proposes to hire 100 of our local citizens in career-ladder jobs.
The remaining land would provide room for even more career-ladder jobs.

Land for Deschutes Brewery's East Coast Facility

I support making the land that is strategically located for Deschutes' operations, just south of Interstate 64 on U.S. Route 29, available for their facility.
This immediate proximity to the Interstate is a logical location for Deschutes' operations.

Additional Land for Existing Local Businesses to Expand

Less than 1/10th of 1% of land in the ENTIRE COUNTY is designated for industrial use.
We have many thriving local businesses that have outgrown their current space and have nowhere to expand to within our community. If they are forced to relocate to other areas they will take their jobs and their tax revenue with them. I support the proposal so we can keep these local employers right here in our community instead!

Additional Tax Revenue to pay for Critically Needed Services

The County conservatively estimates that the proposed brewery will generate $4 million in property taxes alone in the first five years, then approximately $1 million in property taxes every year thereafter.
The local education funding gap is $6.4 million in the upcoming fiscal year, and could reach as high as $21 million by the year 2021 (just 6 years away).
Other businesses that expand to this area would generate additional tax revenue to support critically needed government services, such as education, parks and trails, fire and rescue stations and services, sidewalk construction, libraries, transportation, and rural broadband initiatives.
For all these reasons and more, I enthusiastically support Deschutes Brewery & the Comprehensive Plan Amendment for Economic Development, and I encourage the County Board of Supervisors to bring ALL 85-100 acres of land into the Development Area.
Printed Name: ________________________
Signature: _____________________________________
Address: _______________________________________________

Other Comments: