SUPPORT DEMOCRACY IN CHINA FOR WORLD PEACE
24
people have signed this petition.
Add your name now!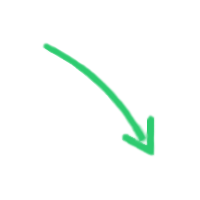 24

people

have signed.

Add your voice!
Maxine K.
signed just now
Adam B.
signed just now
SUPPORT DEMOCRACY IN CHINA FOR WORLD PEACE<?xml:namespace prefix = o ns = "urn:schemas-microsoft-com:office:office" />
1)       1.2 billion Chinese people are deprived of freedom and justice for the last 60 years under Chinese communist party.  
   2)      CCP -Present government in china is Communist party of china(CCP) .And this government is not by the choice and the wishes of people but by force and killing pro liberal and pro democracy people. According to Wikipedia report more than 58 million Chinese were killed from 1958 to 1961.
3)

     
In 1959-
CCP occupied Tibet by force and Tibetan people rise up against the occupation and result more than 1.2 million Tibetan were killed. Many Tibetan fled to India and other part of world to seek more freedom to preserved there culture and religion. Tibetan inside Tibet are still fighting for their freedom. Freedom here I mean to preserve their language, religion and culture.
4)

     
No religion freedom in China
.When CCP came into power their party propaganda was "Destroy the old world. Forge a new world." They destroy monastery, temple, mosque, church and they burned all scripture, classical text like Bible and Quran etc. People who preach religion and who practice religion were Arrested and killed.
5)

     
In 1989
million of students in China

 

took to street in Tiananmen

 

square demanding end of communist party, end of corruption, more political reform and freedom of press and media. Student were badly crush by military force. More than 8000 student were killed. Many more were arrested.
6)

     
No Independent judiciary system
.
China is only state in the world where the legal system and

 

law is at its worst. There is no justices at all. Each and every decision must have a government and its official

 

involment. Be it personal right

  

and political right. Safe guarding of communist party ideology, policy and its member is more important then safe gaurding common people aspiration for freedom and their right.MR
Chen Guangcheng
(blind ) is a Chinese
civil rights
activist who worked on human rights issues in rural areas.He was arrested for defending people right throught legal system but was arrested and sentences for 4 yrs in prison.Soon after his release he was put into house arrest for simply talking to foreign journalist.
7)      No political freedom. CCP Came into power in 1949 by crushing  and killing all kind of its opposition. CCP hold fully control over whole china by political, military and judiciary. Since then no other political group and organisation could ever successed to form in China because of fear  and its consequency. Professer, students and local leader who demand  for more political freedom in china were killed or in long term prison.Eg Lui Xiabio, who won noble peace prize in 2010 for his non violent struggle for more political freedom and human right in china is in prison for 11 year and there are many more like him in prison.
8)      No freedom of press and media. In China Local news channel has to write what communist government order and there propaganda, International media are often ban in China.
9)      No internet freedom in China. Using a face book and twitter are crime. Discussing human right. Posting a picture of protest in internet are crimes in China.
10)

  
International human right activist
such as writer, journalist, artist who speak out for human right and more freedom for Chinese people are ban to visit China. Example Desmond Tutu, Dalai lama, Richard Gere and Sharon stone

 

and there are many unknown writer and journalist who are ban to visit China.
DEMOCRACY IN CHINA FOR WORLD PEACE
China is most super power nation on earth, each and every move in China will have a direct or indirect bearing on each and every one this world, be it economic, freedom, justices and environment.
1)Human right violation…
        Peace in the world can be exist only if we respect other right for freedom, equality and justices. Communist China has not only failed to respect  human right inside china  but its getting worst day by day. Communist party of China has not only violate human right inside china but support violation of human right in other part of world such as North Korea, Burma, Syria, Iran and Sudan etc. No matter how much United State, United nation and European union put pressure on those countries to improve human right, so long  big country like China and Russia support them people in those country will never see light of freedom. If you support democracy in China things would be different in those country.
2) ECONOMIC..
China is the one of the biggest nation on earth and many lives inside and outside China depend on economic policy of Chinese government. To have stable and good economic  inside and outside china depend on mutual trust. These trust can be develop only through proper rule of law and implementation of those law and transparency in administrative system. As long as China doesn't have proper legal system and transparency in its governance, only communist party member and rich people in a world will benefit from current economic system. Job in us and Europe will fly to china  and poor Chinese will  be exploited by those rich European, American and Chinese government. Common people in china, Europe and American will  face the jobless and  economic crisis the world. Democracy in china means you are supporting your own economic too.
2)ENVIRONMENT
     Environment issue is actually most important issue in the world and China is suffering hugely on environment due rapid economic development.
 China suffers from the twin problems of water shortage and water pollution. About one-third of China's population lacks access to clean drinking water. Its per-capita water supply falls at around a quarter of the global average. Some 70 percent of the country's rivers and lakes are polluted, with roughly two hundred million tons of sewage and industrial waste pouring into Chinese waterways in 2004. As part of its effort to harness the nation's water supply, China has a large dam-building program with over twenty-five thousand dams nationwide–more than any other nation. The dam projects are not only a high cost in terms of money, but also in farmland loss, ecological damage, and forced migration of millions of people, says the Woodrow Wilson Center's Jennifer L. Turner, director of its China Environment Forum, in a report for the Jamestown Foundationarea and it will have direct bearing on whole Asia.
Links