Please support DC City Councilman David Catania's Special Education reforms!
20
people have signed this petition.
Add your name now!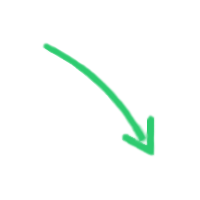 20

people

have signed.

Add your voice!
Maxine K.
signed just now
Adam B.
signed just now
As many of you know, Maya Wechsler and I fought a very long and bitter legal battle (5 separate pieces of litigation) against DCPS just to get the legally required "free and appropriate" education for our autistic son. Many parents are not so lucky. Many parents of special needs children do not have the resources, education, time or money required to battle a system that is currently stacked hopelessly against them.
Councilman David Catania has written comprehensive Special Education reforms that can help insure that one of the city's most vulnerable populations, special needs children, get the education they not only deserve, but are entitled to under the law. Maya and I (and many other parent advocates), lawyers for special needs parents and children, and other stakeholders were allowed unprecedented access and input into the creation of these special education reform bills and for that we are extremely grateful.
The resulting pieces of legislation are very progressive in their approach and may finally set up a solid foundation upon which DC can build a great special education program and finally move away from their egregious abuses of the past.
A few of the highlights are as follows:

1. It reduces the time frame required to get kids evaluated and/or assessed to determine if intervention services are necessary and which services could help.

2. It will expand eligibility for early intervention services for at risk children (which are proven to be the best hope to get kids on track) and allowing those services to be continued up to age 9.
3.Parents will be able to visit and observe their child's current or proposed educational program and/or have a designated representative (i.e. a therapist or doctor) do so on their behalf. It's sad that we even need to legally compel DCPS to do this.
4. Parents will be given copies of or access to any documents created about their children (such as Individualized Education plans, Professional Assessments, etc.). within 5 days of requesting them.
5. The burden of proof for whether an educational placement is appropriate will shift more toward DCPS and/or toward neutrality instead of falling solely on the parent.
6. Parents may recover expert witness fees that they may incur as a result of litigation to force DCPS into compliance and/or proving that a placement is not appropriate.
7. Establishes a "preference" system whereby Public Charter Schools can announce a preference for accommodating specific types of disabilities and enable it to channel resources towards accommodating those disabilities.
8. It helps to protect and insure judicious use of federal (and other) special education funding.
9. It will help create more transparency and less anti-parental bias in the Hearing Officer adjudicated Due Process system that's currently used to settle disputes between DCPS and parents.
There are many other parts of these proposed bills that will also help, but those are some of the biggest changes from our perspective. We strongly believe that these reforms can make a real difference in the lives of countless children, most of whom need all of the help they can get.
Please provide your email and name to sign in support of this legislation.Thank you!
Sincerely,
Greg Masucci