SUPPORT CLEMENCY FOR KENNETH HOGAN
41
people have signed this petition.
Add your name now!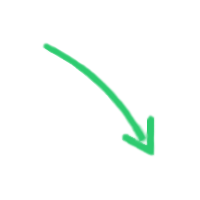 41

people

have signed.

Add your voice!
Maxine K.
signed just now
Adam B.
signed just now
We are formally petitioning Hon. Governor Kathy Hochul of New York for clemency, and for the commutation of the sentence of Mr. Kenneth Hogan who is currently housed at Eastern New York Correctional Facility. Unfortunately, Kenneth received a 25-year sentence for second degree murder, robbery, weapons possession, but he has already served 22 of the 25 years of his sentence. Kenneth has not yet been before a parole board, and he has otherwise been a model prisoner.
Kenneth has made exceptional strides in his behavioral reform and has he has made excellent use of the rehabilitative programs at the correctional facilities where he has been housed. Kenneth has exemplified the definition of rehabilitation while incarcerated due to his diligent and consistent efforts toward improving himself and others around him. Mr. Hogan is very remorseful and apologetic for the serious acts he was convicted of committing and he has clear track record of certified treatment for the behavioral issues which led to his incarceration. In addition, Kenneth has completed a number of vocational skills courses that will enable him to become readily employable, and if granted clemency, he will surely use his skills to serve society once he re-enters.
While incarcerated, Kenneth enrolled in Bard College and has done very well. He has already achieved his associates degree in Liberal Arts, and he is expected to obtain his Bachelor of Arts degree in December 2022. Currently Kenneth has 132 earned hours of credits and a 3.48 GPA.
The commutation of a sentence enables an incarcerated individual to be released at an earlier time than the sentence imposed by the court. In addition, New York's dilemma of mass incarceration may be aided by Mr. Kenneth Hogan's release, which is in alignment with New York Lieutenant Governor Antonio Delgado's position.[1] Kenneth is forty-two-year-old father of two who is making this plea and he is a worthy individual to be considered.
MASS INCARCERATION "I've also seen firsthand how mass incarceration affects our communities. I believe we need to end mandatory minimum sentences and ban private prisons—there is no room for a profit motive in incarceration. We need to have a system that focuses on rehabilitation, not just incarceration. We should also have clemency programs to give people second chances." –N.Y. Lt. Governor Antonio Delgado. [2]
Today, prisons and jails in America are in crisis. Incarcerated people are beaten, stabbed, raped, and killed in facilities run by corrupt officials who abuse their power with impunity. People who need medical care, help managing their disabilities, mental health and addiction treatment, and suicide prevention are denied care, ignored, punished, and placed in solitary confinement. And despite growing bipartisan support for criminal justice reform, the private prison industry continues to block meaningful proposals. [3]
Despite efforts to shrink it, New York's prison infrastructure is one of the largest in the country. Today, more than 40,000 New Yorkers are behind bars and another 337,000 have spent time in prison at some point in their lives; three-quarters of them are people of color. As the recent Brennan Center report Conviction, Imprisonment, and Lost Earnings: How Involvement with the Criminal Justice System Deepens Inequality shows, this creates enormous, lasting consequences for impacted individuals, families, and communities. Time spent in prison can reduce a person's lifetime earning potential by half a million dollars. In New York State alone, imprisonment translates to nearly $2 billion annually in reduced earnings, overwhelmingly extracted from communities of color.[4]
Between policing, jails, prisons, probation, and parole, New York State, its counties, and its localities spent $18.2 billion on the carceral system in 2019, according to a new report by the Center for Community Alternatives. By contrast, New York spent just $6.2 billion that year on mental health services, public health, youth programs and services, recreation, and elder services.
This is no accident or aberration. Budgets are not impartial or apolitical documents; they are reflections of who and what we value as a society. Ours show us that for generations, New York's criminal justice system has intentionally and systematically blocked low-income communities of color from realizing economic opportunity and exercising their human potential, and instead made poverty and imprisonment endemic to them. But policies and budgets can change. Last year, New York passed important reforms related to discovery, bail, and trial conduct, and our overall prison population continues to drop year over year. Following the lead of states including Louisiana, Missouri, and South Carolina, New York legislators and advocates have advanced a new set of priorities. The Less Is More Act, for example, would prevent thousands of New Yorkers from being re-incarcerated for technical parole violations like being late for curfew, failing a drug test, or missing appointments with a parole officer.
Madam Governor, mass incarceration is an unfortunate reality in the State of New York. With nearly 90 percent of his sentence served, granting clemency to Kenneth Hogan could ease this burden on society, and on the State of New York. Kenneth is an unfortunate victim of crack-cocaine and its devastating effects on the African American community.
KENNETH HOGAN IN HIS OWN WORDS "I was raised during the crack cocaine epidemic. My parents were addicted to the illicit substance and would constantly fight in front of my siblings and me over drugs. At the time, we lived in a two-bedroom apartment in the projects that were frequented by addicts and junkies from the neighborhood. On occasions, they would molest and sexually abuse my sister and me and threaten to kill us if we told anyone. I was 8 years old at the time and just thought it was normal. In 1991 I sold my first piece of crack cocaine; I was 11 years old. I stole one of the local drug dealers' "drug stash" that he hid in a light fixture. There were ten vials of crack cocaine wrapped tightly in a zip-lock bag in the drug stash. I sold the drugs to a guy that lived on the third floor for $30. I used the money to buy a pizza, 2-liter soda, and some snacks for the house because we didn't have any food at home. My mother sold all of the food stamps that she received from the welfare office to a drug dealer so that she and my aunt could get high. That was my reality growing up.
I never had anyone to protect me, love me, or properly care for me. I come from a broken home in a toxic urban environment that was plagued with substance abuse, domestic violence, and sexual assault. Living under these conditions was physically and psychologically taxing. It contributed significantly to the impairment of my intelligence and social functioning and abnormal and seriously irresponsible behavior of selling drugs and carrying a weapon. I wish I had a proper education so that I could've made positive choices. More importantly, I wish I had parents that nurtured me.
Yet, despite my past, I refuse to wallow in pity. While behind bars I am determined to right every wrong in my life and I am dedicating all my time to improving my education, developing career skills and otherwise correcting the defects which landed me behind bars in the first place. I never saw myself studying advanced algebra; or studying gentrification. From where I come from,0 I could not imagine myself taking a class called "art of public speaking" and developing speaking skills. I have worked hard to maintain 3.48 grade average with 132 credits earned at Bard College where I am enrolled. When I graduate December 2022, it will be the proudest moment in my life to have received my bachelor's degree.
My life since my conviction has been traumatizing. It has been traumatizing because I've been physically assaulted, have had urine and feces thrown in me, have had unwanted sexual advances made towards me by incarcerated individuals and staff. I have been made to consent to strip searches where I had to expose my anal cavity to staff in order to have visitation with my family, have had to endure non-stop verbal intimidation by staff for asking for fair living conditions, have had to go to bed dirty with foul body odor because the facility only afforded incarcerated individuals three showers per week, have had to mourn the death of close relatives alone in my cell because incarcerated individuals are prohibited from attending funerals of people who are not immediate family. I have had to watch my children grow up without me being a physical presence in their lives and it is traumatizing because I have spent my entire 20's, 30's and now 40's behind bars.
The only glimmer of light that I have had in my life since my conviction are my educational and academic achievements, in 2019, I obtained an Associate Degree in Liberal Arts from Bard College. That was the proudest moment of my life. It was the first time in my life that I wasn't seen as a nobody. Education is my safe place. It is my place of solace. I am currently enrolled in Bard College bachelor's degree program. I anticipate graduation in December 2022, I am majoring in Social Studies. I am looking forward to furthering my education on the outside. A lack of proper education and guidance is the reason I made poor decisions prior to my conviction. I never want to be in a position where I have to make poor choices again.
I have completed many formal courses including character development, advanced alternatives to violence and conflict resolution; 100 hours of aggression replacement training (ART), and anger management. Course on legal research and library management; along with extensive computer training. I have completed certified courses in the reentry of employment once released, like OSHA. and IT courses; including Blood and Body fluid precautions; Blood and body fluid clean up spill kit; usage and disposal of infectious waste; If I am blessed to receive clemency, I promise to dedicate my life to positive actions, further education and the service of society." -Statement by Kenneth Hogan

EDUCATION
Kenneth Hogan has completed 132 hours of college credits and is on course to receive his Bachelor of Arts degree in Social Studies from Bard College in December 2022. Please see attached Bard College transcript. Kenneth achieved his Associates Degree in Liberal Arts in 2019 from Bard College.

REHABILITATION AND SELF DEVELOPMENT COURSES AGGRESSION REPLACEMENT TRAINING
Completed 100 Hours of aggression replacement training at Green Haven Correctional Facility Completed November 7, 2005

AVR ALTERNATIVES TO VIOLENCE PROJECT, INC
Completed Basic Course in Non-Violent Conflict Resolution Completed November.19-21, 2004
*other ADV courses included in attachment

ADVANCED COURSE IN NONVIOLENT CONFLICT RESOLUTION Completed February 18-19, 2005
ADVABCED COURSE IN NONVIOLENT CONFLICT RESOLUTION Completed February 18-19, 2005
ALTERNATIVES TO VIOLENCE WORKSHOP TRAINER
Kenneth Completed 33 Hours in training to be able lead the Alternative to Violence Course workshop Completed April 22-24,2005

P.A.C.E. PRISONERS W AIDS COUNSELING AND EDUCATION
Completed September 22, 2004
BLOOD AND BODY PRECAUTIONS; BLOOD AND BODY FLUID CLEAN UP; SPILL KIT USAGE AND DISPOSAL OF INFECTIOUS WASTE Completed September 30,2003

LEGAL RESEARCH
Kenneth completed and 80-hour course on Basic Legal Research and Law Library Management Completed Augus 19, 2005

INTERNET AND COMPUTING CERTIFICATION.
Granted by CERIPORT. Kenneth is certified in basic computer hardware, software, internet knowledge, and skills through successful completion of IC examinations Achieved December 7, 2012

REHABILITATION THROUGH THE ARTS RTA Scene Study: Participants scripted script analysis, improvisation, and character development with special emphasis on teamwork group feedback and personal goal setting. Achieved January- April 2017
RTA Workshop: Exploring Character Developing Communication and Public Speaking Skills
RTA presented Kenneth with Certificate of Achievement for rehearsal process, character development, outstanding team building and performance. Kenneth was awarded for writing songs, monologues rehearsing and performing in "Same Thing Make You Laugh That Same Thing Gonna Make You Cry; Making A Difference in Breaking the Cycle of Incarceration." Completed March.10-11., 2016
Assistant Stage Play Manager: Midnight
January 29-30, 2015
Several Certificates of Achievements from Rehabilitation Through the Arts (RTA)N for the production of plays and workshops, public speaking
Please attached copies of all courses taken and certificates issued to Kenneth Hogan.

VOCATIONAL AREAS OF EMPLOYMENT
Kenneth has completed a number of vocational skills that will enable him to re-enter society and to become readily employable.
Calculating Machine Operator Typist Data Entry Clerk Computer Operator Computer Specialist Desktop Publisher Legal Research Certification Sweeper Materials Handler
Please see attached proofs of completion


OTHER NOTABLE ACHEIVEMENTS
In 2022, Kenneth completed the, the 17-week Osborne Parenting Course.
In 2021, Kenneth as the Chairman of the Incarcerated Individual Liaison Committee (IILC)
AMOUNT OF TIME ALREADY INCARCERATED
Mr. Hogan has been incarcerated since his arrest in 2000 and since his conviction in 2002. He is serving a sentence of 25 years with credit for time served. He is scheduled to be released in September of 2025. He has now been incarcerated for almost 90 percent of his sentence and he has been behind bars long enough to demonstrate sufficient rehabilitation.
PLEA OFFER
Kenneth Hogan was offered a plea deal for first-degree manslaughter and first-degree robbery that would have incarcerated him for a maximum of 15 years and not less than a minimum of seven years. After exercising his constitutional right to trial, Kenneth was then sentenced to 25 years. Had Mr. Hogan accepted the State's plea offer, he would have been home a decade ago. Thus, Kenneth may have been penalized because he chose to go to trial and to have the right to confront the witnesses presented against him. Please see attached trial transcript.
REMORSE
Kenneth Hogan is exceedingly remorseful for the crimes he was convicted of and accepts full responsibility for his actions. He apologizes to the family of Mr. Hambright for supplying the weapon that ultimately led to death. Furthermore, Kenneth Hogan is sincerely grateful and respectful to the State of New York for the resources that have been expended on his behalf, including the cost of his trial and his incarceration.
CONDUCT WHILE INCARCERATED
Kenneth Hogan has been a model prisoner while incarcerated at Green Haven Correctional Facility and Eastern New York Correctional Facility.
POST CLEMENCY PLANS "Immediately upon my release, I plan to enroll in the audio engineering program the Institute of Audio Research (64 University Place #1 New York NY 10033). Upon completion of the program, I plan to participate in their internship program, and then obtain employment in the audio-engineering field. If I am not accepted at the Institute of Audio Research, as my second option, I plan to enroll at the audio-engineering program at SAE Institute New York (218 W. 18th St, 4th Floor New York, NY 10011) I plan to reside at 1327 Dinsmore Avenue, APT #2 Far Rockaway New York with my father Willie Hogan and his wife Desrine Hogan. The Re-entry coordinators at Bard College are committed to lending re-entry support to Bard Students that are released from prison. I also plan to receive support from my mentor, E. Jean Carroll (44 Wawayarda Road Warwick, NY 10990 (845) 544-0522.
I propose donating 10% of my annual salary to the Crime Victims Association and I pledge to work with the Albany's Police Department's and the Crime Victims Unit to help get guns off the street and out of the hands of criminals. I pledge that all authorities have access to my whereabouts 24 hours a day and will submit to search and inspection of my residence at any time." - Statement by Kenneth Hogan
For the foregoing reasons, Kenneth Hogan is respectfully requesting the Honorable Governor of New York to grant clemency and the commutation of his sentence.

On behalf of Kenneth B. Hogan
(#02A4014) Eastern Correctional Facility Napanoch, NY 12458
Date: October 3, 2022
Submitted by,
______________________
Black Lawyers for Justice
Malik Z. Shabazz, Esq.
6305 Ivy Lane Suite 608
Greenbelt MD 20770
301.513.5445 attorney.shabazz@yahoo.com


[1]https://ballotpedia.org/Antonio_Delgado_(New_York)#Campaign_themes
[2]https://ballotpedia.org/Antonio_Delgado_(New_York)#Campaign_themes
[3]https://eji.org/issues/prison-conditions/
[4]https://www.brennancenter.org/our-work/policy-solutions/poverty-and-mass-incarceration-new-york-agenda-change