Support Cafe Henkel
670
people have signed this petition.
Add your name now!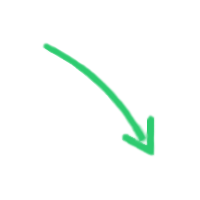 670

people

have signed.

Add your voice!
Maxine K.
signed just now
Adam B.
signed just now
The Cafe Henkel that you know and love is a lot different to that which we had originally planned.
Two years ago we started the application process asking Council to approve two specific uses: The first one was to allow Cafe Henkel to span across two venues - the main cafe area that is open at the moment and the connected function room next door. On the days when we're too busy for the 20 patron limit of the small café space (mainly on weekends), we would have the flexibility to use the function room and accommodate up to 140 customers if required. Instead, the kitchen that was designed to serve meals for up to 160 people, is cooking a handful of dishes per day whilst the function room next door remains completely unused.
Knowing that many of you come from as far as Geelong, Dandenong or even Gippsland, we are always concerned when we have to ask you to wait for a table. No one should have to wait for a table but we especially should not be turning away patrons who have traveled long distances to come and dine with us.
The second approval we requested was to be able to cater for general events in our function room. This would mean that as our kitchen is completely free of any traces of gluten, we would be able to serve 100% gluten free food for all our functions without any possibility of any cross-contamination. This would be the only function venue in Australia providing a completely gluten free menu. This would be an invaluable asset for those who are gluten intolerant or have Coeliac disease and would pave the way for more cafes and restaurants to follow our lead and start catering for people with intolerances and coeliac disease – a disease that is seeing more and more people of all ages diagnosed each year.
We have waited for this approval for the last two years as we provided more and more required information and reports. We were hoping to have the permit approved when many of you were asking to book your Christmas parties with us but we did not get a decision. We were hoping to have an answer before Christmas so we could plan for next year but that did not happen either. Now we wait for a decision in 2018.
It is with a heavy heart that we announce, only a few weeks after being the first totally gluten free café to be accredited with Coeliac Australia and the first to be delivering gluten free food via UberEats, that we may be closing our doors for good. Cafe Henkel has not made a single dollar of profit since we opened in May 2017 but we have continued to operate at a huge loss per month in the hope that we would shortly get Council approval. We have refinanced the Café in the hope that we would soon be able to offer our full services and slowly recover financially, however we cannot survive for another year if Council rejects our application and we have to go through the lengthy process of appealing the decision through VCAT.
In our first 8 months we provided a range of gluten free cakes and meals that is unprecedented. We received an overwhelming amount of positive stories from our customers, some of who were eating out for the first time since being diagnosed with Coeliac disease, which for many, has been several years. For our first Christmas we created Christmas cakes, puddings, gingerbread biscuits and celebration cakes so there would be something everyone can enjoy this Christmas, whether they can have gluten or not.
In 2018 we would like to offer you gluten free catering for corporate functions and special events like birthdays and weddings where the person(s) of honour can actually eat the food at their own function. And last but certainly not least, we were all excited about introducing gluten free High Tea served on vintage English China and served in our formally decorated function room.

We have tried to explain to Council how vital and important our service is to the community but I think we now need to show them how many people have been affected by our business and how many more would be affected if we were to close. We need your voice to demonstrate to Council that we provide a vital and valuable service and how far some of you come just to dine with us. We know some of you live interstate and we thank you for visiting us when you're in Melbourne.
If you or anyone you know who has Coeliac disease or gluten intolerance, or you are customers of Cafe Henkel, please sign the petition in the hope that Council may understand the necessity of the service we provide and may approve our application.
Regardless, we thank all of you that we have come to know and love in the last 8 months. We wish you a Merry Christmas and a healthy and safe New Year.


Best wishes from Chris and Maria and the amazing Cafe Henkel Staff



For more photos and reviews please visit our Facebook page:
https://www.facebook.com/cafehenkel/