Support Brian Fletcher vs. State of New Jersey
5593
signers.
Add your name now!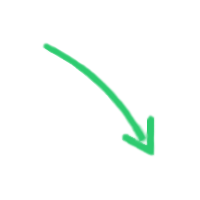 5593

signers.

Almost there!

Add your voice!
Maxine K.
signed just now
Adam B.
signed just now
From Zena Fletcher:
Friends & family:
I would like your help ensure my husband doesn't go to prison for having his NC LEGAL firearm with him while he was in NJ to HELP them recover from storm damage. I am asking that if any of you are willing to write a letter, however brief, to say that you know my husband and support that he is "good guy" who made an honest mistake, we would greatly appreciate it. This is the letter Brian is sending to political leaders (we feel it gives the most concise account of his horrible experience):
"I am co-owner of cell tower upgrading/construction/repair company in Durham, NC, and live in Butner, NC.
My company was hired to do disaster relief work for one of the leading/largest U.S. Cell phone carriers through a local company, based in Cary, NC.
I received a phone call 11:30PM Tuesday night (June 23, 2015) that I had one hour to mobilize and get all of my employees on our way to disaster relief in Trenton, New Jersey.
Sunday night (June 28, 2015). While in Trenton, NJ area I got instructions to pull over and wait for further instructions on our next assignment.
While waiting in my truck, an officer pulls up behind me, I got out to explain why I was there, we spoke for a little while about the storm recovery work . Before he left he asked for ID, and I informed him that I had a legal firearm in the drivers side door.
He informed me that I was under arrest, I was very respectful and cooperative and they were also very respectful. In NJ, they do not accept reciprocity of firearm permits from any other state.
I spent the night in jail under $25,000 bond, was able to bail myself out after arraignment of class 2 Felony charges that were brought against me. I was told by the public defender that I was looking at a 5-10 year prison sentence. I have hired a private Attorney in NJ. My Attorney advised me that the action that would have the most favorable outcome is to be granted a Pre-Trial Intervention (similar to probation) and then a Pardon from Governor Chris Christie, which he has done in several cases under similar circumstances. I would prefer to try, if any way possible to have this dismissed by letting the Judge know that I this was an honest mistake and it will never happen again.
I handled the situation to the very best of my knowledge and with utmost respect for law enforcement officers in NJ, all while having no idea that I was breaking any laws."


While we acknowledge that he did, in fact, break a law in New Jersey, we feel that the punishment doesn't fit the crime. He did EXACTLY what he was supposed to do had he been pulled over in NC (or probably any other state in USA).