Support Bethel Schools: Please Sign This Letter
116
people have signed this petition.
Add your name now!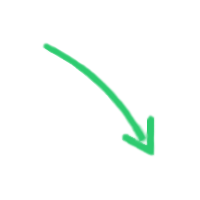 116

people

have signed.

Add your voice!
Maxine K.
signed just now
Adam B.
signed just now
Dear Bethel Community:
Our town is at a crossroads. Are we going to continue to be an excellent school district that is competitive with districts like Ridgefield, Newtown, and Wilton or are we going to fall behind our neighbors? Are we going to continue to be one of the only towns in our area with increasing enrollment and subsequently benefit from continued increases in revenue or are we going to give families reasons not to move to our town? We need to decide now if we want to commit to maintaining our schools' positive momentum or choose instead to let our children down by looking the other way as our elected officials strip the Bethel Public Schools of the resources it needs to keep up with the rising demand that comes from being a top notch, sought after district.
On March 19, 2019 the Bethel Board of Finance (BOF) supported the arbitrary $200,000 cut to the District's proposed budget. During this public meeting, the BOF heard from both members of the public and the Bethel School administration as to why there was a compelling need responsibly increase the budget, and most definitely not remove $200,000. It was explained to the BOF that the proposed expenditures were critical in order to maintain appropriate class size, meet state mandates while our enrollment continues to increase, maintain our excellent athletic and extracurricular programs, and continue to support our high achieving academic student performance. The BOF stated at the March 19th meeting that they wanted to hear from the public and make adjustments accordingly. However, just one day after hearing from many residents requesting the restoration of the $200,000 proposed cut, the BOF did the opposite and cut another $50,000 from school's budget (and other cuts on the town side), which resulted in only approximately $1/month tax savings for the average homeowner. These two cuts, promulgated by the BOF will result in additional staffing reductions and most likely some cuts to extracurricular activities.
Bethel Public School's enrollment has increased by approximately 6.2% over the past four years yet our staffing levels are down by over 15 positions from the 2007-2008 school year when we had a similar student enrollment. At the same time, the State has mandated several requirements that result in additional staff in order to be compliant. Despite these challenges, the Bethel Public Schools have been providing our students with an exemplary education that continues to improve each and every school year, despite tight budget constraints. Our graduation rate has increased over the past three years to 96.9%. The number of students taking Advanced Placement exams over the last several years and scoring at a level 3 or better is at its highest level. Our athletic, extracurricular, and performing arts programs are second to none.
I am asking you to join me in sending a clear and direct message to the Board of Selectman (BOS) and the BOF. Together we can let them know that their additional cuts will not be tolerated and that we will do everything we can to protect our kids and support our schools. We are in a critical window right now for the future of the Bethel Public School System and I am asking for your help to advocate for our kids and their futures by signing on to this letter.
I'm also asking you to attend the town meeting on April 1, 2019 in the BHS auditorium at 7pm (babysitting will be provided). It is critical that both the BOS and BOF see, hear and understand that Bethel parents and guardians are united in defending our schools and ensuring the quality education we have grown accustomed to will continue. Attendance at this meeting is needed to defend any further cuts or opposition to the current budget and to approve both the school and town budgets.
Thank you for your time and consideration.