Support BDS at Point Park University
34
signers.
Add your name now!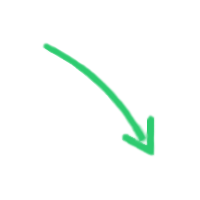 34

signers.

Almost there!

Add your voice!
Maxine K.
signed just now
Adam B.
signed just now
UPDATE:

May 22, 2020
Dear Friends,
On May 18, Rabbi Brant Rosen founding rabbi of Tzedek Chicago, Tarak Abuata Executive Director, FOSNA, Point Park alum Alaa A., and Kate Daher from the Pittsburgh Palestine Solidarity Committee had a zoom meeting with Point Park University President Paul Hennigan and three other PPU administrators. The meeting was held as a response to President Hennigan's declaration that the BDS movement is anti-semitic in an article published in the Pittsburgh Jewish Chronicle. In the article, Hennigan addressed the Covid-19 crisis and then added, "I want to ask for your attention on another very important matter, which is anti-Semitism and groups such as the boycott, divestment and sanctions (BDS) movement." The president then explained, "All forms of anti-Semitism, which includes support for the BDS movement, generally defined as Palestinian-led campaign promoting various forms of boycott against Israel, has no place at Point Park University."
Palestine solidarity activists, academics, religious communities, and others concerned about free speech rights, were quick to respond to the PPU president's spurious claim that the BDS movement is anti-Semitic or that, "it has no place on campus."
An article that appeared in Mondoweiss linked an online petition signed by over 90 national and international supporters of BDS and free speech who condemned the PPU president's Jewish Chronicle/Times of Israel article.
Similarly, USACBI organized an open letter to President Hennigan where they demonstrated, "BDS is committed to a much-needed intersectionality that your [Hennigan] own response lacks."
And in another open letter to Hennigan, posted on the FOSNAwebsite, Friends of Sabeel North America (FOSNA), Jewish Voice for Peace (JVP), American Muslims for Palestine (AMP), FOSNA Clergy and Seminary Action Council, and the Jewish Voice for Peace Rabbinical Council expressed concern that "the misrepresentation of the boycott movement, and by extension its supporters, puts students at risk and threatens academic freedom."
In response to the request, PPU administration issued the following statement that was reiterated and reinforced in the Zoom meeting.
Point Park University is and always will be a citadel of non-discrimination that is open to all views regarding dignity of freedom and human rights throughout the world.
The intent of the op-ed that appeared in the Pittsburgh Jewish Chronicle was to state that Point Park does not support or promote any ideology. We encourage our faculty and students to participate in a fully open intellectual dialogue of marketplace ideas. We regret if anyone was offended by our inartful articulation of Point Park's credo to condemn all forms of hatred, bigotry and discrimination.
A positive outcome of this process is that we are benefiting from a dialogue with those, such as yourself, who are more knowledgeable than we are on all perspectives of the Israeli Palestinian conflict.
Point Park University appreciates and values each outreach and intellectual discourse and we look forward to the Monday discussion.
In an EI article, Nora Barrows Friedman placed the president's condemnation in the broader context of what is happening both at Point Park and at other universities. She wrote, "The harsh condemnation and mischaracterization of the BDS movement by Paul Hennigan, the president of Point Park University in Pittsburgh, follows a pattern of university administrators across the country who have come under pressure from major Israel lobby organizations to condemn BDS and shield Israel from criticism."
In the May 18th zoom meeting, Rabbi Rosen explained to the PPU administrators that no one group or organization represents all Jews — a diverse population of people from many diverse communities. There are many Jews who support the BDS call - a valid form of nonviolent resistance in the tradition of the anti-apartheid movement in South Africa and the civil rights movement in the US. There are many more in the Jewish community who believe at the very least that the BDS movement and its supporters should not be demonized or tarred as "antisemites."
Referring to BDS as "antisemitic" is not only incorrect - it does great harm. We live in a time when antisemitism from white nationalists and neo-Nazis is on the rise, threatening the safety of Jews in a very real way. (Citizens of Pittsburgh should know this better than anyone.) In its most recent audit of antisemitic incidents in the US, the Anti Defamation League has observed that the overwhelming number of antisemetic acts in the country came from far right of extremist groups. When we refer to BDS as antisemetic, then, we muddy the definition of this term and make it that much more difficult to combat the kind of antisemetic violence that actually does endanger Jewish lives and well-being in a very real way.
Rabbi Rosen also explained that BDS is literally being criminalized in this country for political reasons. On a federal and state level, laws are being passed that make it illegal to publicly support BDS against Israel. As a result, professors and public employees have lost their jobs and students have been targeted for censure. This is a very real injustice that is causing harm to increasing numbers of people who legitimately exercise their right to free speech and express their conscience.
FOSNA representative Tarak Abuata explained the history of the BDS movement, "When all else had failed, in 2005, Palestinians had to call for BDS as a nonviolent tool of resisting a 60-year Occupation. This was a move to end violence on all sides through the tactic of uprooting Israel's occupation. He explained that the call was made by 170 Civil Society organizations under the Palestine Boycott National Committee (BNC), and all heads of Churches and major Palestinian Christian leaders called for BDS in the Kairos document. Demands of the BNC are 1. Ending Israel's occupation and colonization of all lands and dismantling the Wall 2. Granting Arab-Palestinian citizens of Israel their right to full equality 3. Respecting, protecting and promoting the rights of Palestinian refugees as stipulated in UN resolution 194. Tarek also explained that the response in the U.S has been an overwhelming support of BDS as one of the tools to achieve these goals. Academic institutions and associations, students and labor unions, and artists; governments and banks are taking actions now; Christian: 10 denominations comprised of 15 million Christians called for BDS; Jewish and Muslim Organizations and religious institutions called for BDS; Pastors, imams, and rabbis, including Archbishop Desmond Tutu have supported BDS.
2014 Point Park Alumni, Palestinian Alaa A., explained to the administrators how damaging the article would have been if it had appeared when he was a student on campus, and how he would have been made to feel unwelcome.
At the conclusion of the meeting, President Hennigan reiterated his "regret if anyone was offended by our inartful articulation of Point Park's credo to condemn all forms of hatred, bigotry and discrimination of Point Park University's policies."
In solidarity,

Pittsburgh Palestine Solidarity Committee

* * * * * * * * * * * * * * * * * * * * * * * * * * * * * * * * * *

ORIGINAL:
Open Protest Letter to Point Park President Paul Hennigan

May 1, 2020
President Paul Hennigan | Point Park University | 201 Wood St. | Pittsburgh, PA 15222
Dear President Hennigan,
We are disheartened to read your article in the April 8 issue of the Jewish Chronicle where you determine that support for the Palestinian-led Boycott, Divestment and Sanction (BDS) movement is "anti-Semitic." In fact, you preface that statement by declaring "any form of discrimination or hatred [will not] be tolerated" on your campus. Shall we assume that you believe that the Palestinian-led #BDS movement is a movement that promotes "hate?" Do you have evidence to support this position? Do you know the three aims of BDS? The article doesn't mention where you reached out to Palestinians, or Palestine solidarity activists, before forming such an extreme and dangerous position — a position that has the potential to trample first amendment rights, to silence and intimidate members of your campus community, including faculty, students and staff.
It appears that you came to your conclusion after meeting with members of a subgroup of one community that supports the Israeli government. As president of an important university in the city of Pittsburgh, one would expect you to gather information from several sources, especially from those who are most harmed by the actions of that same government.
We assume that you don't have a general disregard for the use of non-violent boycotts as a tactic or you would also find objectionable the Montgomery Bus Boycott or the African National Congress Sports Boycott, led by former U of Pitt Professor, South African Dennis Brutus.
So, it must be that you oppose the non-violent BDS movement because it is led by Palestinian-Arabs. In fact, it appears from reading your article that you believe the Palestinian people and their international supporters are anti-Semitic, anti-Jewish.
Nothing could be further from the truth.
BDS is growing in international support, and contains three, clearly defined demands based on international law and common concepts of human decency.
The first demand is to end the occupation and colonization of Arab land and dismantle the Apartheid wall. The second demand is to recognize the fundamental rights of the Palestinian-Arab citizens of Israel to full equality, and the third demand is to respect, protect and promote the Palestinian refugees to return to their homes and property as stipulated in UN resolution 194.
There is a wealth of legal tenets and moral underpinnings that supports the rights of the Palestinian people to live in peace with full equality and rights.
It is unconscionable and dangerous to charge the Palestinian people and the international community that supports them, as anti-Semitic, a tired tactic to silence activists when there is no legitimate response to an indigenous people's moral struggle to live with dignity in their own homeland.
At a historical moment when anti-Semitism has re-reared its ugly head, including attacks on synagogues and Jewish cemeteries, the horrific murders in the Tree of Life synagogue, the dangerous and deadly Nazi-led march in Charlottesville, Va, you chose to write an op-ed condemning the Palestinian people as anti-Semitic? Nowhere do you mention the real and violent current acts of anti-Semitism. Nor do you mention the very real hatred that emanates from the highest office of government and targets immigrants, Arabs, Muslims, and other marginalized communities. Instead, you chose to target a population of people who are suffering from some of the most egregious human rights violations in this century, and at the hands of an openly apartheid system of government that practices "separate and unequal."
When the pandemic shelter-in-place is lifted, we welcome the opportunity to meet with you and discuss these issues further. You will have the opportunity to speak with people from many walks of life — the religious community, Jews, Palestinians, academics, and students who are actively engaged in the BDS movement for a better future for people living in Palestine and Israel.
Kindly note that the sender of this email, Kate Daher, will notify all of the signers of your response.
Following is a partial list of signers in alphabetical order. (Individuals are signing in their own capacity; endorsing organization listed separately)

Tarak Abuata
Executive Director
FOSNA (Friends of Sabeel- North America)
Susan Abulhawa

Novelist
Alaa Aqra

Point Park Alumni 2014
Ronnie Barkin,
Israeli dissident

Co-founder, BDS in Hebrew and Boycott from Within
Mohammed Bamyeh, Ph.D
Sociology Department, University of Pittsburgh
Dr. Hatem Bazian
Executive Director
Islamophobia Studies Center
UC Berkley, CA
Pamela Beck
Member, Jewish Voice for Peace - Cleveland Chapter
Maya Best
Student, University of Pittsburgh
Erin Breault
Pittsburgh Public School Teacher
Ken Boas, Chair
Israeli Committee Against House Demolitions – USA
Rev Henk Bossers
Chair of Pittsburgh Presbytery Peacemaking Committee
Tony Buba, Independent Filmmaker – Pittsburgh
Jonas Caballero, Fulbright Scholar – Pittsburgh
Christine Casey,
Retired Pittsburgh Public School Teacher
Member, Pittsburgh Palestine Solidarity Committee
Diana Clarke
Member, Jews Organizing for Liberation and Transformation
Claire M. Cohen, M.D. – Pittsburgh
Johanna Collins,
Community Activist, Pittsburgh
Rev. Chad Collins, Pastor
Valley View Presbyterian Church
Co-Chair, Pittsburgh Friends of Sabeel (FOSNA)
Rev John Creasy, Pastor
Open Door Presbyterian Church
Pittsburgh, PA
Kate Daher
Retired Pittsburgh Public School Teacher
Member, Pittsburgh Palestine Solidarity Committee
Clare T. Daher, Teacher – Lebanon, PA
Kipp Dawson
Retired Public School Teacher – Pittsburgh
Nancy Dollard, Activist
Uniontown, Ohio
Rabbi Art Donsky
Member, Jewish Voice for Peace—Pittsburgh
Michael Drohan
Antiwar Committee of Pittsburgh
Rev Dr B. Hunter Farrell
Director of World Mission Initiative
Pittsburgh Theological Seminary
Cynthia Franklin, Professor
University of Hawaii
U.S. Campaign for the Academic and Cultural Boycott (USCACBI)
Organizing Collective Member
Soraya Field Fiorio, Ph.D Student,
Assyriology, New York University
Rev Matt Fricker
Associate Pastor
John McMillan Presbyterian Church
Dan Galvin, Educator
Former US Army Sergeant
Veteran of the Second US War in Iraq
Damian George – Pittsburgh
Marcia Haley
Community Activist
Member, Pittsburgh FOSNA
Jeff Halper, Founder
Israeli Committee Against House Demolitions
Alan Hart
Retired staff, United Electrical Workers Union (UE)
Sami Hermez
Associate Professor in Liberal Arts
Northwestern University in Qatar
Rev. Dr. David Herndon
Unitarian Universalist Minister
Ginny Hildebrand, Small Business Owner – Pittsburgh
Louise Halverson
Member, Middle East Peace Now – Minneapolis
David Hughes, President
Citizens Power, Inc – Pittsburgh PA
Andrew Ellis Johnson, Associate Professor of Art
Carnegie Mellon University
Mousa Kassis, Secretary
Arab American Community Center of Greater Youngstown
John King
U.S. Campaign for the Academic and Cultural Boycott (USCACBI)
Organizing Collective Member
David Klein, Professor of Mathematics
California State University Northridge
Rev Dr Vincent Kolb, Pastor
6th Presbyterian Church
Pittsburgh PA
Daniel Kovalik, Adjunct Professor
International Human Rights, University of Pittsburgh School of Law
Nancy Lapp
Member, Friends of Sabeel—North America
Member, Pittsburgh Theological Seminary
Mary Alice Lightle, Peace Activist – Pittsburgh
Elaine Linn, Community Member – Pittsburgh
Bob Mason
Member, Jewish Voice for Peace – Pittsburgh Chapter
Moriah Ella Mason
Community Activist and Artist
Jan McManus, Educator – Pittsburgh
Ray Nakley, Chairman
Coalition for Peace in the Middle East – Youngstown, Ohio
Courtney Nassar
Alumni, Point Park University, Class of 2005,
Conservatory of Performing Arts
Eileen and John Olmsted, PhD
Founding Members, Americans for Justice in the ME, 1967
Long time activists for Peace with Justice for Palestinians
Troy Patrick
Actor-Singer-Dancer
Alumni Point Park University, Class of 2018
Jesse Chang Qumsiyeh – Occupied Palestine
Mazin Qumsiyeh, Professor, Founder, and Director

Palestine Museum of Natural History
Palestine Institute of Biodiversity and Sustainability
Bethlehem University – Occupied Palestine
Carl Redwood, Hill District Consensus Group – Pittsburgh
Eric Resnick
Member, Jewish Voice for Peace - Cleveland
Rabbi Brant Rosen
Tzegek Congregation, Chicago, Il
Joyce Rothermal
Anti War Committee of Pittsburgh
Jon Rubin, Associate Professor of Art
Carnegie Mellon University
Herzl Schubert
Public school teacher – Israel
Yonatan Shapira
Israeli musician and BDS activist
Former Captain in the Israeli Air Force and conscientious objector
Yvette l. Shipman, Community Organizer & PRJS Volunteer
Susanne Slavick, Associate Professor of Art
Carnegie Mellon University
Lucia Sommer, Community Organizer – Tallahassee, Florida
Thomas Twiss, PhD.
retired librarian – Pittsburgh
Hana Uman
Jews Organizing for Liberation and Transformation – Pittsburgh
Jay Walker, Chair
Green Party of Allegheny County
Hyla Wills, Artist – Pittsburgh
Eileen Yacknin, Attorney – Pittsburgh
Organizational Endorsements

The Green Party of Allegheny County
Jewish Voice for Peace - Cleveland Chapter
Jewish Voice for Peace - Pittsburgh Chapter
Pittsburgh BDS
Pittsburgh Palestine Solidarity Committee
Thomas Merton Center Executive Board
United Electrical Workers (UE)
Veterans for Peace of Western PA (Chapter 47)