Support BCGEU Right to Election
87
people have signed this petition.
Add your name now!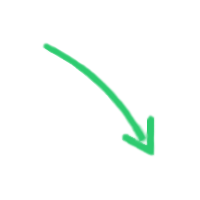 87

people

have signed.

Add your voice!
Maxine K.
signed just now
Adam B.
signed just now
Dear President Leahy and Provost Quigley,
As faculty, we are writing to express our dismay at the university's efforts to challenge the upcoming union certification election for graduate student employees. Scheduled for September 12 and 13, the election is the culmination of months of organizing by graduate students who have formed a local chapter of the Graduate Student Employees Union under the United Auto Workers. Last summer, the National Labor Relations Board (NLRB) affirmed that graduate teaching and research assistants were employees under federal law and have the right to vote on union representation. While graduate students at public universities have had this right under some state laws for decades, the NLRB's decision effectively extends this right to students at private universities.
Boston College is seeking to halt the upcoming election on the grounds that graduate assistants are students not employees and that the mentoring relationship between faculty and students would be "irreparably altered" by unionization. We disagree with this view. As faculty, we understand that graduate assistants are both students AND workers, as the NLRB has affirmed. As such, we believe in their rights under law to decide whether or not to join a union.
As for unionization's impact on the mentoring relationship, there is no real foundation for the university's claim. In a 2000 study surveying three hundred faculty members, a Tufts university researcher concluded "the collective bargaining agreement does not play a role in defining faculty's educational relationships with graduate students, as theorized by university administrators." Another study, conducted at Cornell University in 2013, compared the impact of unionization on graduate student employees and their educational outcomes. They too found that "Unionization does not have the presumed negative effect on student outcomes, and in some cases has a positive effect." In short, the assertion that unionization will adversely affect BC's educational mission is not supported by the facts.
Boston College is also challenging the upcoming election on religious grounds, arguing that as a Jesuit Catholic institution, BC should be exempt from the National Labor Relations Act and NLRB oversight. The legal grounds for such an argument are questionable, and in any case, the Catholic Church has long been an outspoken supporter of labor's right to organize.
We appreciate the hard work that our graduate students put into teaching and research and recognize the immense value of their labor to undergraduate education and scholarly research at Boston College. In the spirit of the recent Labor Day holiday, we also affirm the fundamental legal rights of all workers in this country, including the right to organize collectively. Thus, we call upon Boston College to respect the NLRB's recent ruling in favor of BC graduate workers' right to form a union. We further urge the administration to adopt a principled position of neutrality toward the electoral process and to respect the BC graduate workers' right to decide for themselves whether or not unionization is appropriate and beneficial.
Sincerely,
Faculty for Justice @ BC