Members of the University of Puget Sound in Support of Action Against Deportations
111
people have signed this petition.
Add your name now!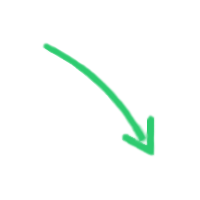 111

people

have signed.

Add your voice!
Maxine K.
signed just now
Adam B.
signed just now
A Public Letter to President Barack Obama,
In the face of congressional inaction on immigration reform, you can and must take immediate executive action to turn back the deportation dragnet. No other country in the world deports more than the 1,000 people the United States currently deports daily. At present rates, your administration is on track to deport more people in seven years than all combined national deportations prior to 1997. By April 5th, 2014, your administration will have deported 2 million immigrants, 98% of whom are Latinos. Many deportees have lived in the U.S. for decades, are married to US citizens and have children that know no other country but the US; the great majority have no criminal record. These deportations cause tremendous pain among the various Puget Sound Latino communities, especially among the many children of deportees who are left parentless or forced into the foster-care system. All suffer from deeply rooted emotional and psychological wounds.
Detention rates have also skyrocketed under your administration, with a daily average of 5,532 detainees in 1994 to the current, congressionally mandated minimum quota of 34,000. The three largest private prison corporations–the Geo Group, Inc., Management and Training Corporations, and the Corrections Corporation of America–are reaping annual profits of more than $5 billion a year and spending more than $20 million lobbying legislators to guarantee the inflow of new inmates to their cells.
The Northwest Detention Center in our hometown of Tacoma is the third largest immigrant detention prison in the country and is managed by the Geo Group, Inc. On any given day, the Northwest Detention Center holds as many as 1575 women and men who must await their deportation without the right to legal representation. These immigrants are detained for a period of two to six months, and often times up to many years, costing taxpayers $108 per person, per day.
On March 7 of this year more than 700 detained immigrants at the Northwest Detention Center began a hunger strike. Apart from demanding a halt to the unjust deportations separating and terrorizing families, destroying homes, and bringing about financial and emotional insecurity among working-class Latino communities, they protest the inhumane conditions inside the prison and the exploitation of their labor (they receive $1 a day for their labor). Jesus Gaspar Navarro remains in isolation after 20 days on hunger strike, and on Monday, March 24th, 70 people rejoined the hunger strike after seeing little change in their conditions.
On Saturday April 5, 2014, Tacoma and Seattle communities will meet at the Northwest Detention Center in Tacoma to join other local and national voices, organizations, and families of deportees nationwide to say: "2Million2Many! Not One More Deportation!"
As faculty, students and staff of the Puget Sound community, we too stand against the massive detentions and deportations carried on by your administration; we stand against the rupturing and terrorizing of families; we stand against the violation of human rights of the detainees at the Northwest Detention Center, and we call on you and your administration to take concrete action today to halt the detention, incarceration, and deportation of immigrants.