Support A Death Penalty Bill For Oil Pipelines and Utilities Transmission Lines Vandals
10
people have signed this petition.
Add your name now!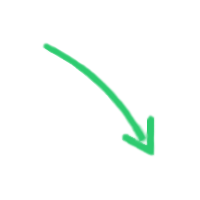 10

people

have signed.

Add your voice!
Maxine K.
signed just now
Adam B.
signed just now
The death penalty prevents future murders:
"Society has always used punishment to discourage would-be criminals from unlawful action. Since society has the highest interest in preventing murder, it should use the strongest punishment available to deter murder, and that is the death penalty. If murderers are sentenced to death and executed, potential murderers will think twice before killing for fear of losing their own life." -- http://deathpenaltycurriculum.org/student/c/about/...

Nigerians have been suffering untold hardship due to nefarious activities of vandalism of our petroleum products pipelines and other critical utilities transmission lines such as electricity/power and water etc.
Consequently, due to these criminal activities of vandalism, for which a lot of people were variously affected negatively, to include avoidable loss of innocent lives and destruction of the environment. We can only realised the heavy weight of these treasonable offences of the vandals when we are able to answer the following pertinent questions:
How many Nigerians have died (untimely) in hospital? Uncountable!
How many Nigerians have died (untimely) and including the vandals themselves, as a result of petroleum products pipelines vandalisation? So many!
How many serving security officers and oil workers had been killed by vandals? Many!
How many women and children have been incapacitated? Uncountable!
How many students have suffered in their schools/hostels? Uncountable!
How many businesses have closed down or have move out of Nigeria and how many jobs were lost as a result? A lot!
How many agencies such as PEF (petroleum equalisation funds) etc have been created and funded - virtually, with tax payers' money, being wasted due to non-functioning of our pipelines, occasioned mostly, by vandalism for selfish economic gain? N174.57 billions of Naira.
All these anomalies and many more happened due to the nefarious activities of vandals.
And how long shall we continue to tolerate, very few criminals, holding Nigerians and our great Nation to ransom?
Why or how is it that our armed forces can swiftly kill unarmed Shiite in Zaria and failed to defeat equally treacherous criminals holding guns and other dangerous weapon that they used to kill DSS, Police and oil workers? Or is it a case of "different stroke for different folks"?
Surely, the answer lies in supporting our president Muhammadu Buhari and or any responsible group who are really concern with the need to completely protect our utilities right of way via the use of technology, policies and enacting law via the National Assembly so as to sentence to DEATH any vandal caught in the act of vandalising our petroleum products pipelines and or critical utility lines in Nigeria.
Other Nations of the World have done it and vandalisation had been reduced/eliminated in their countries. Why can't we do the same?
Unless we want to promote a lawless state, I urge you support the articulation and presentation of this deterrent death sentence bill by indicating your support via signing this petition. And also encourage all your friends and family members to support the President in his Change agenda for the good of our great Nation Nigeria.
Make sure you are counted in this 1,000 signatures/petition against criminal vandalisation of our Nation's life lines - utility lines.
Let's save more lives and our scarce critical resources.
For surely, there is virtuous life in deterring criminal-minded people from actions that will take their own lives and that of innocent others.
The references (provided below), in the media speaks volumes about these nefarious activities and which has more than justify the need for the Death penalty deterrent bill, which passing it into law will go along away in reversing these ugly trends.
References:
------------------------
Gory Images of Pipeline Vandalisation and environmental degradation - http://bit.ly/1Uslikj
1) Pipeline Vandals Ambush, Kill 10 DSS Operatives
Pipeline vandals at the Arepo area of Ogun State, today killed 10 operatives of the Department of State Security Service (DSS).
Reported by: Chiemelie Ezeobi of Thisday Newpaper (online)
Date reported: 16th Sept 2015
Short URL: http://bit.ly/1kHxKjL
Absolute URL: http://www.thisdaylive.com/articles/pipeline-vanda...
2) Over 100 oil pipeline vandals burnt to death at Arepo
No fewer than 100 persons involved in vandalisation of oil pipelines and theft of Premium Motor Spirit (PMS) were reportedly killed on Wednesday while trying to steal the product from an oil facility at Arepo near Lagos State.
Short URL: http://bit.ly/22Ilq4Z
Absolute URL: http://dailypost.ng/2015/07/22/breaking-over-100-o...
Reported by: Sylvester Ugwuanyi
Date reported: on 22nd July 2015
3) OIL THEFT-PIPELINE VANDALISM CLAIMS 350 LIVES IN THREE YEARS – NNPC GMD
Fresh vista to the fight against the perennial problem of oil theft and pipeline vandalism appeared on the horizon on Tuesday with the disclosure by the Group Managing Director of the Nigerian National Petroleum Corporation, NNPC, Dr. Ibe Kachikwu that the Corporation is working towards the deployment of drones across the nation's territorial waters to monitor the inwards and outwards movement of oil bearing vessels
Reported/published by:
Date reported/published: 1st Sept 2015
Short URL: http://bit.ly/1VE9ixf
Absolute URL: http://freshnewsng.com/blog/oil-theft-pipeline-van...
4) 2 feared killed as soldiers, police engage pipeline vandals
Reported by: Eugene Agha of Daily Trust
Date reported/published: 17th Nov 2015
Short URL: http://bit.ly/1TBvd6S
Absolute URL: http://dailytrust.com.ng/news/general/2-feared-kil...
5) How Pipeline Vandals Cripple Fuel Supply - NNPC....Incurs over N174 billion in products losses, pipeline repairs
The Nigerian National Petroleum Corporation, NNPC, has provided graphic details of how the activities of pipeline vandals have complicated the free flow of petroleum products and crude supply in its pipeline system leading to a colossal cost of over N174.57 billion in product losses and repairs of products pipelines within the last 10 years
Reported by: NNPC
Date reported/published: 17th May 2015
Short URL: http://bit.ly/1MQm5FK
Absolute URL: http://www.nnpcgroup.com/PublicRelations/NNPCinthe...
6) Taking Concrete Action against Pipeline Vandalism
Since October 18, 1998, when a pipeline explosion occurred in Jesse community in Delta State, killing over 1,000 people, thousands of Nigerians have lost their lives through pipeline fire and its attendant explosion.
Reported/published by: Governor Ibikunle Amosun via ThisDay Newpaper (online)
Date reported/published: 22 Jan 2013
Short URL: http://bit.ly/1INSQbV
Absolute URL: http://www.thisdaylive.com/articles/taking-concret...

Death Panalty Prevents Future Murder
http://deathpenaltycurriculum.org/student/c/about/...