Support A Change In EA/TEF Babies
45
people have signed this petition.
Add your name now!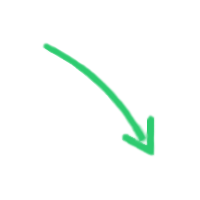 45

people

have signed.

Add your voice!
Maxine K.
signed just now
Adam B.
signed just now
Esophageal atresia is a rare birth defect that effects about 1 in 3,500 live births. This is a birth defect where the babies esophagus is not formed correctly and does not connect to the stomach. There are many variable types of this defect and some babies are born with fistulas, a connection between the esophagus and trachea. At the moment it is unknown what causes this random defect.
Dr. Foker developed a method (The Foker Method) that stimulates growth in the esophagus and brings the esophagus closer to the stomach so that when repairing the baby there are less surgeries needed in the future to stretch out the repair site and less life long problems. Dr. Foker passed this technique to Dr. Russel Jennings who now runs the EA/TEF program at Boston Children's Hospital.
Unfortunately when finding out in utero that my daughter had this defect I was never informed that Boston Children's specialized in her defect, even though the hospital I was sent to was further away from me than Boston. My daughters esophagus had to be stretched so much her surgery took 8 hours, she had a hole that leaked and she had to have a chest tube and breathing machine for a while. She is now connected... However due to how much it was stretched has to constantly go in for more surgeries to have it stretched out. She has been med flighted and to the point her esophagus nearly closed and she was choking on her own saliva.
We have also learned (only after demanding the previous hospital to consult with Boston) that she has tracheomalacia and had a stage two laryngeal cleft that needed to be repaired and was causing her saliva to go into her lungs. Both conditions are also rare... However they are common for EA/TEF babies.
Now that we have had our daughter in the EA/TEF program at Boston she is eating by mouth, she is keeping her food down and finally gaining weight, she isn't choking on her own saliva.. She is starting to look like a healthy baby and is smiling like a happy baby.
Unfortunately, there's a chance she may need to have the part of her esophagus that keeps narrowing cut out and have it reattached all over again; making the previous 6 surgies she had all for nothing and having to start from scratch at 3 months old.
The previous hospital we were at had a great surgeon and staff. What they lacked was knowledge of knowing how to handle this rare birth defect and what to watch for when a baby has this birth defect. In order to work on babies.. You must be a pediatric surgeon. In order to work on babies hearts.. You must be a pediatric surgeon that specializes on the heart. Why does the pediatric surgeon not have to be specialized and have knowledge in my daughters birth defect to work on her? And all the other babies that have flown from all over the world to Boston, the only hospital with a department specializing in this defect to have previous mistakes fixed simply because of lack of knowledge or experience with these children? Our babies are not guinea pigs; nor are they just numbers for these surgeons to tally on their belt.
I'm petitioning to require a pediatric surgeon to be specializes in EA/TEF before operating on the baby.