Supernatural TV Series Video Game
409
people have signed this petition.
Add your name now!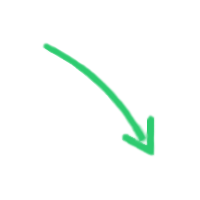 409

people

have signed.

Add your voice!
Maxine K.
signed just now
Adam B.
signed just now
For the HUGE fandom of the TV series Supernatural, I'm starting this petiton out of an idea I've had for the last few years... and I pose this question...

Who else is wondering the same thing as me? I've been hoping a company or someone would make a bad ass "Supernatural" video game for the PC/MAC,PS3/PS4,XBOX1/XBOX because that would be awesome.. It'd be better than Resident Evil that's for sure.. You have zombies, werewolves, vampires, wendigos, Alpha monsters, Rugaru's, Djinns, Shapeshifters, Sirens, Vetala's, Wraiths, Okami's, Changeling's, different kinds of demons, Ghosts and different kind of ghosts, Leviathans, dragons, fairies, Gouls, Hell hounds, Jefferson Starships, Khan Worms, Eve, angels, Reapers, The four horsemen, arch angels (Lucifer, Gabriel, Michael, Raphael), Zacharia, Metatron, Crowley, different demi God's, etc.. The possibilities are endless, I'm surprised no one has came up with one yet.. You could use the Colt, Ruby's knife, angel blade, other various items like dead mans blood, pick up salt rounds and salt, shotguns pistols, Iron weapons, wood stakes, silver bullet rounds, Death's Scythe, and more, an in order to get the first blade you would have to beat the game or purchase it with the game specially or on some kind of online content for the game and other cool things (Characters, Exclusive content, items, maps, add-ons, and more) can be purchased... I think it's an awesome idea! It would be made with all the latest technology and programming engines in video games/video game designing to make the skin and people/monsters/ and the gaming environments to appear real like the new Unreal Engine I've seen lately. Of course the game would involve being able to go to Hell, Purgatory, Heaven, and be in the real world as well and drive around in the 67' Chevy Impala just like in the TV Series in the game... Be able to create your very own Hunter or play as anyone else from a selection of all the different characters like Dean Winchester, Sam Winchester, Bobby Singer, Castiel, Jo, Ellen, Rufus, Charlie, Garth, Annie, etc.... Also have an online play mode as well, along with offline play... I think it would be a kick ass and very fun video game that everyone would enjoy with the idea of mine making a Supernatural video game since there's no other game like it out today!

You would be able to change the view on the game (First person to 3rd person view) if you'd like to, to where you could see the character your playing walking or just be right in front of the action holding a weapon/walking around like Call of Duty or the other great first person shooters. It would just be amazing... and have Jensen, Jared, Misha, Mark, Richard, Jim Beaver, and all of them do the voice overs for the game and do a green screen with them moving in the video game and shooting an all that.. it would just be an awesome video game.. one of the greatest TV show video games ever made. This game could possible win game of the year if it was done right, exactly how I am describing it.

They have different versions of games as well inside today's new video games, so you could play a demon as well if you wanted to or maybe play a demon as a character inside the game... kind of like add-on pack or a different version of the game, within the game... developers could use all of our ideas.. but I think I got the basis of the game down to what it should be like with everything in it and everything/everyone.

Just to let everyone know.. If I got money for my idea on this game.. I'd give some away to good legit charity foundations and keep some for myself... but really and I do mean REALLY it's just for the FANS like US and to be able to play one realistic kick ass video game long after Supernatural is gone, so it will be immortalized into a video game for us all to play and have fun with being who ever want to be in the game or make our own hunters of ourselves!!

Please sign my Petition if you are interested, I will do some researching on some of the best graphics in games today and put some of the gaming companies on here later to see if they would be interested in doing it by putting this petition out there!

Here's a list of video game companies (I will be adding more).. If your company is listed and your interested, let me know:
Sledgehammer Games
Activision
Unreal Engine
Crytek
Bethesda Softworks
Steam
NetherRealm Studios
Ubisoft
IdSoftware
The Farm 51
If you're not listed and looking at this petition...
This would be a great investment, opportunity, and concept for a video game! You have no idea how big the Fandom/Fan base is for Supernatural.. This is a great opportunity!

Thanks, Justin Beck

P.S. This is for all the Die-Hard fans and lovers of the Supernatural TV Series like myself so that when the show is over(which I hope it goes on for as long as it can whether it be 12,15, or 20 seasons).. We will always have be able to have Supernatural and it would make one hell of Video Game!!!!!