Continue Super Mario Bros Z
15
people have signed this petition.
Add your name now!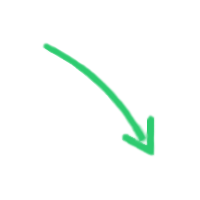 15

people

have signed.

Add your voice!
Maxine K.
signed just now
Adam B.
signed just now
An original crossover of our childhood memories - Super Mario, Sonic, and Dragon Ball Z, combined into one magnificent webshow which captivates and captures our minds in delightful viewing, took an unprecedented downfall. The creator of Super Mario Bros Z, Alvin Earthworm, a very unique, talented individual with animating abilities which rival professionals, decided to disregard Super Mario Bros Z, stripping the fans from their worthwhile entertainment, killing them of their love, stomping their hopes and dreams, and depriving them of an experience unlike any other. Disappointing for the audience and the numerous fans who follow the series. But why is this loss such a devestating one?
Although Super Mario Bros Z lasted for only 8 episodes, it managed to capture the interest of 800,000+ fans with it's awe-inspiring action, sticking true to the characters of their original franchises with a well-developed storyline and comical scenes which embrace the audience, obsessing them and rushing back for more. The series isn't just a big deal, it's a HUGE deal. Each and every episode, Alvin's fans patiently waited for Alvin to come through, and we waited, and waited, anticipating astronomically clever battles with new sagas advancing the storyline, only for a series with such a great amount of potential, ditched, abandoned, never to be heard from again.
We need Alvin Earthworm to come back. We need to see Super Mario Bros. Z prosper. This will not be the End, it's the Beginning to what's become a legendary series of epic proportions. Alvin, are you prepared to leave behind one of your most precious creations? Are you prepared to let down so many fans who believed in you? Will you betray their trust? Perhaps Super Mario Bros Z had seemed like it occupied too much of your time, but reflect on what you had done, its success, its creativity, its impact on your audience. Take a look at the comments, begging you, pleading for new episodes. Take a look at the large fan base who counted on YOU to formulate such an extraordinary creation. You're its creator, so please, do us a favor and continue on and keep creating your masterpiece. It's too young to die.
The success that you brought upon yourself led us to make this petition, for your fans to sign, for you to observe the people you have disappointed by your decision to stop making the series. To let you understand our extreme appreciation of the work you've done, even though it may seem strenuous, your many fans, we, are still here to back you up. We understand the hardships you endure making it, but you must understand that it isn't all for naught.
Help us Alvin, become even more successful than you are now. What you had done was perfection, absolutely creative talent being put to work on such a brilliant idea. Help us Alvin, please help us, and continue making YOUR masterpiece, called:

Super Mario Bros Z.

Sponsor
www.youtube.com/MastaZenyouX
Links
http://www.youtube.com/watch?v=fgZMUIzRzIY