Super petition for Senator Patrick Leahy
45
people have signed this petition.
Add your name now!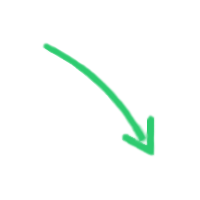 45

people

have signed.

Add your voice!
Maxine K.
signed just now
Adam B.
signed just now
THIS IS THE MOST DYNAMIC HUMAN RIGHTS GENOCIDE SUPER PETITION YOU'LL EVER READ AND IS OUR NEWEST ARMAGEDDON.
Hi,
I wanted to draw your attention to this important petition that I recently signed:
"Super petition for Senator Patrick Leahy chairman judicial committee"
I really think this is an important cause, and I'd like to encourage you to add your signature, too.
It's free and takes just a few seconds of your time.
Thanks! & hey blog or tweet about me and this event.
Our newest Armageddon when our Health system & Court(s) is the #1 cause of death.
Read the unbelievable legal malfeasance & conspiracy that proved an Intentional Eradication & Extermination process
affecting 10 million + children that is already statistically proving to have a 700 % increase & it already has
affected 10 million + adults in the USA alone proving to be worst than the Holocaust & the war on Terrorism combined.
Everyone here in the USA is concentrating about other human rights atrocities elsewhere, but they/you should be focused here.
My website has 17 topic's of significance that correlates & intertwines with each proving because of this that through
Sequestration will affirmative put the USA at a 571 trillion dollar deficit by the year 2037 that will cause worldwide
economic ramifications, but this is Heavily trending throughout the world that will create further chaos.
My Super petition is a nutshell consisting of 13 pages of reading & has Free Documents in a cloud storage.
My Yahoo website is truly Awesome, but lengthy http://www.allbrainsandballsofsteel.com

This is the contact information for Senator Patrick Leahy Chairman Judicial Committee https://www.leahy.senate.gov/contact/
#### I NEED ALL OF YOUR SUPPORT IN PETITIONING SENATOR PATRICK LEAHY IN TAKING THE APPROPRIATE STEPS IN RELEAVING JUDGE RHONDA NISHIMURA, CHIEF JUSTICE MARK RECTENWALD, ALEXA ZEN Esq., BRUCE VOSS Esq., PAUL ALSTON Esq., JOHN-ADERSON L. MEYER Esq., and KENNETH ROBBINS Esq., and THE APPLICABLE CRIMINAL CHARGES ACCORDING TO THE LAW TO ITS FULLEST OR AS SENATOR PATRICK LEAHY SEE'S FIT ACCORDING TO THERE HEINOUS MALFEASANT APPLICATIONS OF LAW AND CONSPIRACY WITH THE STATES INTEREST IN FERERAL FUNDING TO THE FURTHERANCE OF CONTINUED HUMAN RIGHTS GENOCIDE VIOLATIONS AND POSSIBLE IATROGENIC (Antipsychotics, Anti-depressants) DEATHS (as applied when Death happens and is attributed as being fatal Iatrogenesis ) Cancers, Brain Tumors (over prolactin), Heart diseases, and Autoimmune Diseases (diabetes, other metabolic causes to Heart Diseases, etc).
Contact me at willardimamoto@allbrainsandballsofsteel.com and I'll be collecting email addresses for newsletters and updates for all those involved and to constantly apply pressure or go to my yahoo website.
Below is only 13 pages of reading WHERE THE JUDICIAL CONSPIRACY IN LEGAL MALFEASANCE BEGINS AND ENDED WITH THE COURTS & DEFENSE ATTORNEY'S AIDING AND ABETTING IN CRIMINAL ACTIVITY IN ACCORDANCE WITH REVISED STATUTES AND FEDERAL CODES CITED BELOW AND ALL SUPPLIED WITH COURT DOCUMENTS THAT WILL BE FURNISHED UPON REQUEST IN A CLOUD STORAGE & Read how I was illegally labeled a Vexatious litigant according to Revised Statutes, that Denied me filing Motions, Reply Memorandums, Entering all Evidentiary Matters, even Objections, and threatened that I must post security or my civil suit will be dismissed as a Pro se litigant with an Informa Pauperis Status, and the COURTS Intentionally prevented me from filing an Appeal to the higher Court by Denying my non hearing Motion to dismiss two Defendants L. Ron Hubbard and Dr. Thomas Szasz because they were dead. My writ of mandamus is an extraordinary remedy that will not be issued unless the petitioner demonstrates a clear and indisputable right to relief and a lack of alternative means to redress adequately the alleged wrong or obtain the requested action; where a court has discretion to act, mandamus will not 1le to interfere with or control the exercise of that discretion, even when the judge has acted erroneously, unless the judge has exceeded his or her jurisdiction, has committed a flagrant and manifest abuse of discretion, or has refused to act on a subject properly before the court under circumstances in which he or she has a Legal duty to act . Supreme Court Justice Mark Rectenwald told me so what if Judge Nishimura made Erroneous Rulings because I can appeal this, but he knew that I could not appeal this decision thereby implicating himself, and he did not Rule on their direct involvement with aiding and abetting in criminal activity or any immediate disciplinary actions.
DEFENDANTS Craig Newmark CEO of Craigslist Heavily Violated my First Amendment Rights in my 355 Postings in just about every State and its Counties, and Look how He was a Big Time Weasel in how he lead me to Believe my Free Posting were Active in All States but Wasn't ALL THESE DOCUMENTS WILL BE SUPPLIED TO YOU, and below I exposed ALL the Antipsychiatry Antipsychotic Buffer Organizations in Willard Max Imamoto Plaintiff Pro Se Vs. Wayne Morin Jr. (Conspiracy TV), James Raymond Executive Director of Napa Valley TV, Mind Freedom International and David Oaks President, and Mary Maddock executive board member for Human Rights at MFI, Robert Whitaker, Dr. Fred Friedburg, Dr. Fred Baughman, L. Ron Hubbard and the Church of Scientology, Church of Scientology CCHR (human rights organization), NARPA (National Association For Rights Protection And Advocacy), PsychRights and President James Gottstein Esq., and Treasurer of NARPA, Bazelon Center for Mental Health Law, NAMI (National Alliance On Mental Illness) Community Empowerment Resources, Aliman Sears Chief Operating Officer, Dr. Benjamin Young, Cindy Lee Defendants.
MY SIMPLE EVIDENCE "IN WHAT THEY ADMIT TO", BUT HAVE NEVER SUBMITTED LEGALLY WILL PROVE THAT THEY ARE CO-CONSPIRATORS IN AN ESCALATING LEGAL COLLABORATIVE EFFORT FOR THE FURTHERANCE OF A CONTINUING HUGE HUMAN RIGHTS GENOCIDE INTENTIONAL EXTERMINATION ERRADICATION PROCESS.
THE PLAUSIBLE DENIABILITY OF HUMAN RIGHTS GENOCIDE VIOLATIONS CAUSED BY PROJECT PENI ISN'T PLAUSIBLE DENIABILITY THIS IS BIG TIME!!!!!!!!!!!!!!!!!! AND THAT'S WHY I'VE SUBMITTED SCIENTIFIC RESEARCH ABSTRACTS FROM THESE DEFENDANTS OF MACAQUE MONKEY'S WHO DON'T HAVE SCHIZOPHRENIA OR BIPOLAR DISEASES AND GIVEN ANTI PSYCHOTICS PROVING VARIOUS AREAS OF STRUCTURAL BRAIN DAMAGE, and my Businesses are in the process and will be gathering THE NECESSARY EVIDENCE ONCE AND FOR ALL in entering structural brain damage caused by anti psychotics through various dimensional imaging tests such as MRI, functional fMRI, SPECT, or PET scans based on the children who are not diagnosed with having schizophrenia or bipolar Diseases, but only having ADD, ADHD and behaviors, and Many of Hawaii's Methamphetamine Users who also doesn't possess these Diseases or the Degenerative Brain Processes of Schizophrenia (enlarged ventricles) and Bipolar (enlarged amygdala's), but only a Drug Psychosis WHICH WILL DEFINITELY DETERMINE ANTI PSYCHOTICS TO BE TO DANGEROUS FOR ANY USE IN WHICH "NONE" OF THE DEFENDANTS WHO ARE "RESEARCH NEUROLOGISTS AND PSYCHIATRISTS HAVE WHOLE HEARTEDLY INTENTIONALLY AVOIDED THIS LIABILITY" AND SO HAS THE FDA, and CREATED THE INTENTIONALLY FAILED TO INFORM AND/OR WARN AND COULD HAVE SAVED MILLIONS OF LIVES BY NOW. I AM JUST AN EXAMPLE OF THE OTHER COUNTLESS TENS OF MILLIONS OF MENTAL HEALTH CONSUMERS IN THE USA AND WHAT THEY ARE GOING THROUGH.
BELOW IS ALSO DEALING WITH EVIDENTARY MATTERS AND HUGE, HUGE EX PARTE COMMUNICATIONS VIOLATIONS Section 10 EX PARTE COMMUNICATIONS WITH THE COURT(S) WHERE THE INTENTIONAL LEGAL MALFEASANCE OF ALL COURTS HAS ALLOWED THE ILLEGAL APPLICATION OF LAWS OR RULES OR INCONSISTENT LAWS THAT AFFIRMLY SUPPORTS A COLLABORATIVE CONSPIRACY IN WHICH THEIR WAS AN ABUNDANCE OF EX PARTE COMMUNICATIONS GOING ON. THE ESCALATING legal issue(s) I've Presented in my websites Free Download is implying a Refusal to Honor the obligations imposed by the Constitution and by Federal Statutes that comport with the Constitutional design of the Supreme Laws of our Land that is supported by my many applicable Civil Rights and Constitutional violations claims through the Four Civil Suits in my Book In That The State(s) and Federal Government and Court(s) have INTENTIONALLY manipulated their immunity in a systematic fashion to discriminate against Federal Causes of Action or State Action cited in Alden, Supra, 527 US at 758. Therefore a Pre-Deprivation Hearing and Post Deprivation Remedies under Civil Rights and Constitutional violations is Impossible, and the same goes for Tort claims BUT HAS CHOSEN To Conformed to FRE (Federal Rules of Evidence) Miscellaneous Rules Section 626-3 to Claims for Relief based on the (BASIC Civil and Constitutional Rights) AS NOW BEING OPPOSED TO THEIR Legal Collaborative Conspiracy Creating the INTENTIONALLY LEGAL MALFEASANT with (INCONSISTENT LAWS) in that if any other provision of law, including any Rule promulgated by the Supreme Court, is inconsistent with this chapter, this chapter shall govern unless this chapter or such inconsistent provision of law specifically provides otherwise, and my Four Civil Suits Are Showing Extensive Ex Parte Communication Violations. MY CIVIL SUITS ARE SHOWING THE UNITED STATES GOVERNMENT, FDA COURTS AND STATE GOVERNMENTS ARE SAYING F-US . MY LEGITIMACY IS VERY REAL.
THESE ARE THE CIVIL SUIT NUMBERS FOR REFERENCES CV No. Willard Max Imamoto vs. Hawaii State Hospital et al, CV No. Willard Max Imamoto vs. Kahi Mohala Hospital et al, CV No. 1100551 ACK RLP,CV No. 11-00781 DAE KSC, and CV No 12-1-2761-11 RAN these reference material will be supplies and is supported with Certified Court Documents, Depositions upon oral examinations and by a certified court reporter, written interrogatories, and Bates Certified Hospital Records SO SEE HOW THE COURTS BECAUSE OF THE STATES INTEREST WITH FEDERAL FUNDING IS PUTTING YOUR LIVES IN DANGER, YOUR FAMILY, AND THE GENERAL PUBLICS AND THEN READ FURTHER BELOW HOW THIS IS CREATING A SUPER HUGE FEDERAL DEFICIT THAT YOU THE TAXPAYERS ARE FUNDING. Through the Intentional Avoidance of Liability that Created the Intentional Failures to Warn/Inform WHICH NO ONE CAN WEASEL OUT OF Establishes The Requisite of "INTENT" that GOES BEYOND MAN SLAUGHTER CHARGES once the determination of any deadly/fatal outcomes occurs and through the causal connection of antipsychotic use.
LAWYERS COULDN'T BEAT ME IN THE STATE CIRCUIT COURTS, INTERMEDIATE COURT OF APPEALS AND IN MY WRIT OF CERTIORARI'S IN THE STATE SUPREME COURT, and THE SAME GOES FOR THE FEDERAL U.S DISTRICT COURT, 9th CIRCUIT COURT OF APPEALS AND IN MY APPLICATION TO THE FEDERAL SUPREME COURT. TOM, DICK AND HARRY BEAT ME THE COURTS AND ITS CORRUPT JUDGES.
NOW LOOK AT EVIDENTUARY MATTERS SUPPORTED BY EXHIBITS FROM BATES CERTIFIED HAWAII STATE HOSPITAL RECORDS, CERTIFIED COURT DOCUMENTS AND COMPLETE DOCUMENT INDEX SUPPORTING MY STANCE THIS GOES INTO SHOCKING DETAIL WHEN YOU REVIEW OBVIOUS SIMPLE EVIDENTIARY MATTERS PRESENTED IN OUR HIGHEST COURTS SUPPORTING LEGAL MALFEASANCE.
HERE ARE MY HUMAN RIGHTS GENOCIDE COMPLAINT SUBMITTED BASED ON THE UNITED NATIONS ARTICLES ON HUMAN RIGHTS AND GENOCIDE THAT'S EXACTLY LIKE CONSTITUTIONAL VIOLATIONS THAT GOES into demographics and ALL THE MINORITY RACES and the income poverty level of the vast majority of people being affected that Qualifies for Genocide and Human rights Violations.
The United Nations HAS NEVER BEEN IN A PREDICAMENT like this and Either way they choose to handle this Situation against the USA will have Ramifications that Are Morally Justifiable, but "I M BANKING THAT THEY WONT" and THIS NOW BECOMES WORLD WIDE RAMIFICATIONS IN WHICH WE NOW HAVE A World Wide Contingency of Support From Other Countries Who Had Human Rights Genocide Violations Against Them (in which I don't Condone) But regardless of their ulterior interests it is a Very Viable Huge Human Rights Genocide Concern, and this is Far Bigger than the Holocaust, All World Wars and the War on Terrorism Based on Non Iatrogenesis Death Toll Statistics That Should Be Attributed As Iatrogenesis Death Toll Statistics.
AS PLAINTIFF PRO SE I AM JUST GOING THROUGH THE MOTIONS IN CREATING AN EXTENSIVE HISTORY OF THIS TYPE OF JUDICIAL INTENTIONAL CORRUPTION HERE IN HAWAII AND ABROAD BY JUST SETTING UP JUDGES AND LAWYERS BY AND THROUGH THEIR DEFENDANTS (and I let these Judges and Lawyers know this at the beginning of this civil suit, because I already got the Defendants by the balls), AND IT HAS REACHED A CRITICAL POINT THAT WILL BLOW YOUR MINDS.
Willard what is the most important first step that anyone can do?
Legally right now nothing has worked So Don't Let Anyone or Organization Side-Track you into Wasting your Time and Frustrating you, or giving you hopelessness, tell them the Hell with you, because you've been duped, and that is why there are NO CHANGES in Mental Health Law.
SENATOR PATRICK LEAHY CHAIRMAN OF THE SENATE JUDICIAL COMMISSION WHO RECEIVED THIS VERY SAME COMPLAINT WHO DIDN'T RESPOND, BUT WHEN I CALLED HIS OFFICE IN WASHINGTON HE PASSED THE BUCK TO ME SAYING I NEED TO CONTACT THE SENATORS IN HAWAII AND THEY NEED TO SUBMIT A REFERENCE LETTER TO HIS OFFICE TO CONDUCT AN INVESTIGATION. WHY DOES SENATOR PATRICK LEAHY "CHAIRMAN OF THE SENATE JUDICIAL COMMISSION" WHO COMMISSION HAS THE PROPER AUTHORITY TO IMPEACH JUDGES OR FORCE EARLY RETIREMENT AND APPROPRIATE SALARIES AND COURT FUNDS NEED HAWAII'S USELESS SENATORS TO SUBMIT A REFERENCE LETTER WHEN THE COMPLAINT AND EVIDENCE THAT I SUBMITTED IS OVERWHELMING EVIDENCE THAT SUPPORTS MY STANCE TO AN INVESTIGATION-BECAUSE HE TO IS PASSING THE BUCK.
Monica Suematsu and John Nisshimoto Esq., represented Defendants Community Empowerment Recsources Aliman Sears Dr. Benjamin Young here in Hawaiiand Entered a Defense for Motion to Dismiss that Plaintiff is a Vexatious litigant on the Grounds that my Complaints entered in Federal Court and State Courts were Frivolous.
This was Denied in Judge Nishimura's Courts, because Plaintiffs Complaint were not Frivolous.
Hawaii biggest Law Firm in Hawaii Alston Hunt Floyd & Ing represented by Paul Alston, John-Anderson L. Meyer, Kenneth Robbins thereafter file a Motion to Dismiss Plaintiff as being a Vexatious Litigant in accordance with Hawaii Revised Statutes (HRS).
Plaintiff DEMANDED the over-turning of the Order Declaring Plaintiff a Vexatious Litigant (4x) in objections through other Defendant counsel) by Judge Nishimura's Intentional Erroneous Ruling WHO CAN'T EVEN MAKE A VERY SIMPLE CALCULATION IN YEARS in accordance with HRS 634J-2, HRS 634J-6, and HRS 634J-7 in Conjunction with Paul Alston, John-Anderson L. Meyer and Kenneth Robbins of Alston Hunt Floyd & Ing for Defendant NAMI in their Very Poor Intentional Tabulation and Both John-Anderson L. Meyer and Kenneth Robbins and Judge Nishimura WAS INFORMED THEY BOTH should get a Calculator, calendar, or an abacus or something, and this was brought up in the Hearing Motion for Dismissal by Defendant NAMI, and in the Hearing Motion By Plaintiff, and in Plaintiffs Objection to Defendant NAMI's Order Granting Plaintiff a Vexatious Litigant, and in Defendants Wayne Morin Jr., and James Raymond's Hearing Motion to Dismiss cited on page 16 on May 8, 2013 Hearing by and through Defense Counsel Alexa Zen for both Defendants, and Again in Plaintiffs Motion for Summary Judgment against Defendants Morin and Raymond which INTENTIONALLY WASN'T BROUGH UP BY DEFENSE COUNSEL OR JUDGE NISHIMURA AT THAT HEARING WHICH WAS A VERY BIG CRUX OF ALEXA ZEN'S DEFENSE filed February 22, 2013, filed again March 12, 2013, filed again April 12, 2013, filed again May 20, 2013, filed again May 29, 2013, and Finally filed again on July 18, 2013.
Paul Alston, John –Anderson L. Meyer and Kenneth Robbins Filed this Defense in his Hearing Motion to Dismiss Three Years To Late and is Time Barred from filing this-AGAIN ATTACHED AS PLAINTIFFS EXHIBIT A (cited in SOM LEK Federal Court 2003) is John-Anderson L. Meyers and Kenneth Robbins First Exhibit A showing in 2003 Plaintiff Filed his First Civil Action NOT IN 2005 IN WHICH THE ORDER WAS GRANTED, and also Attached as Exhibit A is Paul Alston, John-Anderson L. Meyer and Kenneth Robbins Memorandum in Support of Motion shows Exhibit A the Civil Suit filed in 2003, and the in the Order Granted by Judge Nishimura for being a Vexatious Litigant showing that Paul Alston, John-Anderson L. Meyer and Kenneth Robbins and Judge Nishimura is INTENTIONALLY NOW ONLY SHOWING Exhibits B through M, and Not Paul Alston, John-Anderson Meyer and Kenneth Robbins Original Exhibit A of Plaintiffs First Civil Suit Entry in 2003, and THIS IS NOT IN THE TRANSCRIPTS of the July 24, 2013 Hearing Attached as Plaintiffs Exhibit A, Page 3 line 21-25, Page 4, lines 1-21 in which PLAINTIFF PRESENTED JOHN-ANDERSON L . MEYER and KENNTH ROBBINS Motion for Vexatious Litigant, Memorandum in Support of EXHIBITS (and Especially Exhibit A), and of coarse Exhibit A.
Plaintiff Showed this is Court to all Present including Plaintiffs Four Witnesses and Jessica Akita hasn't transcribe this "at all" she states "some lec" No it SOM as in Judge Susan Oki Mollway and LEK is Judge Leslie E. Kobayashi dated in January of 2003, and Jessica Akita failed to Put in Transcripts that I Presented to the Court John-Anderson L. Meyer and Kenneth Robbins "MEMORANDUM in Support of Exhibits to his Motion for Vexatious Litigant Showing Exhibit A is the Civil Suit in SOM LEK's Court dated January of 2003", But Jessica Akita did include the Order of the Hearing Granting Plaintiff a Vexatious Litigant and its Missing Exhibit A in that Order.
This is Judge Nishimura, Paul Alston, John-Anderson L. Meyer, Kenneth Robbins, Alexa Zen, and Bruce Voss Illegal Entry and Submissions of Evidence Creating the Instant Dismissal of Defendants and Plaintiffs Every Submission of Court Motions to be Subjected to the Request of the Court, and when Hearing Motions are Approved then Plaintiff STILL by Order of Judge Nishimura MUST have Judge Nishimura's Approval by REVIEW of Plaintiffs Supplemental Memorandums or Reply Memorandums to the Already Approved Hearing Motion and is NOT CONSIDERED A MOTION ONLY BECAUSE JUDGE NISHIMURA DOESN'T WANT PLAINTIFF GETTING PERTINANT MEMORANDUMS, DEFENSES, DOCUMENTS ON RECORD IN CIRCUIT COURT.
Plaintiffs Original Intentioal Order being declared a vexatious litigant by Judge Nishimura demanded that Plaintiff can't file any hearing Motions without the Courts approval, but may file Memorandums and Reply memorandums to Defendants Hearing Motions.
This latter expanded that Plaintiff can't file OBJECTIONS Plaintiff has TO HAVE HIS OBJECTION REVIEWED AND APPROVED PRIOR TO FILING HIS OBJECTION and Plaintiff must has his REPLY MEMORANDUMS Reviewed for APPROVAL AND Even PlaintiffsSUPPLEMENTAL MEMORANDUMS must be approved for filings, AND GUESS WHAT EACH ONE OF EVERY DIFFERENT FILING WAS DENIED.
THEY DIDN'T WANT PLAINTIFF TO GET ANYTHING ON RECORD.
THIS IS WHERE CRIMINAL ACTIVITIES HAS ENTERED THE CIRCUIT COURT AND NOW THE SUPREME COURT OF THE STATE OF HAWAII AND ALSO THE FEDERAL COURT HERE AND THE 9th CIRCUIT SUPREME COURT IN SAN FRANCISCO THAT HANDLES 5-6 STATES?
Plaintiff Objects to Defendant NARPA, Alexa Zen, Bruce Voss, Paul Alston, John-Anderson L. Meyer, Kenneth Robbins, and Judge Nishimura who is Under Investigation for Practicing Law Without a License and in aiding and abetting in Criminal activity in accordance with HRS (Hawaii Revised Statutes) HRS 605-14, and HRS 605-15 as is Evident by John E. B. Jones President of NARPA first Filing according to Paul Alston, John-Anderson L. Meyers and Defendant NAMI's Statement of No Opposition and Non-Appearance regarding Defendant NARPA's Motion to Dismiss Filed February 20, 2013.
Plaintiff Informed this Court Several times before with Alexa Zen and Bruce Voss representing Bazelon Center for Mental Health Law for the March 12, 2013 Hearing Motion to Dismiss, and in my Objection and reconsideration and/or for new trial request PRIOR TO THE APRIL 2, 2013 Hearing Motion to Dismiss that John E. B. Jones Isn't a Lawyer nor does he have a License to Practice Law in Hawaii Which ALL PARTIES HAS PERSONAL KNOWLEDGE OF BECAUSE I INFORMED THEM TWICE.
Alexa Zen and Bruce Voss defending Bazelon and through President of Bazelon Ira Burnim's Declaration who are Very good friends with President of NARPA John E. B. Jones and Both Presidents and Governmental Entities are always Speakers at NARPA'S Annual Conferences.
Alexa Zens and Bruce Voss Defense for Bazelon and John E. B. Jones filed Hearing Motion to Dismiss is the VERY SAME EXACT INDENTICAL SUBSTANTIVE JOINDER DEFENSE AS ALEXA ZENS and BRUCE VOSS, but Alexa Zens and Bruce Voss Famous HRS Long Arm Statute does not apply to Defendant NARPA, because Plaintiff Super ceded the "Minimal Contact" Requirements to Defeat this Defense and the Remainder of Alexa Zen and Bruce Voss Defenses that So-Called Applied to Defendant Bazelon.
The Rules of Professional Conduct Prohibits an Attorney (Alexa Zen and Bruce Voss) from Assisting a Non-Attorney (John E. B. Jones) from engaging in the unauthorized practice of law AS JOHN E. B. JONES EXACT SUBSTATIVE JOINDER DEFENSE AS DEFENDANT BAZELON SUPPORTS AND SPEAKS FOR ITSELF IN HIS UNAUTHORIZED FILING(S) THAT AUTOMATICALLY IMPLICATES ALEXA ZEN AND BRUCE VOSS CRIMINALLY Attached as Plaintiffs Exhibit B.
An Attorney therefore may not Partner with or split fees with a non-attorney in the performance of any sort of legal work, and the Remaining BUFFER Defendants are Governmental Non-Profit Mental Health Law Centers and Advocates, and the Hawaii Code Comparison with regard to paragraph (a) DR 3-101 (A) of the Hawaii Code provides that (a) lawyer shall not aid a non-lawyer in the unauthorized practice of law.
Regulation: a process of the promulgation, monitoring and enforcement of rules, a written instrument containing rules having the force of law and in this case under Statutes HRS 605-14, and HRS 605-15, a Statute is a formal written enactment of a legislative authority that governs a State, Statutes Commands or Prohibits something, or Declares Policy, Statutes are "Black Letter Law", All Statutes Must be in Harmony with the Fundamental Law of the Land.According to Rule(s) 3.2 Expediting Litigation, 3.4 the Fairness to Opposing Party, 3.5 Impartiality and Decorum of the Tribunal (a) Influencing Decision Maker (d) Communication with a Judge or Official
The Hawaii Code Comparison with regard to paragraph (a) DR 3-101 (B) of the Hawaii Code provided that (a) lawyer shall not practice law in the State of Hawaii unless (the lawyer) is licensed by the Supreme Court of Hawaii in the presentation of a Specific Case at the DISCRETION of the Presiding Judge as Authorized by Rule 1 (d) of the Supreme Court of Hawaii and Judge Nishimura has Wholeheartedly Aided and Abetted a non-lawyer in the unauthorized practice of law in Conjunction with Attorney's Alexa Zen, Bruce Voss, Paul Alston, John-Anderson L. Meyer, and Kenneth Robbins.
Judge Nishimura was Informed Twice and Yet Accepted a Pro Hac Vice Application Twice from John E. B. Jones presently of North Little Rock Arkasas, because this must be Presented to Her and her Clerk and shall state under penalty of perjury, 1) the attorneys residence and office address, 2) by what Courts the attorney has been admitted to practice and the date(s) of admission, 3) that the attorney is in good standing and is eligible to practice in said Court(s), 4) that the attorney is not currently suspended or disbarred in any other court, 5) if the attorney has concurrently or within the year preceding the current application made any pro hac vice application in this Court, the title and the number of each matter wherein the attorney made application, the date of application, and whether or not the application was GRANTED AND IN THIS CASE IT WAS TWICE (February 20, 2013 and April 2, 2013).
Defendant NARPA by and through John E. B. Jones and Judge Nishimura acceptance of John E. B. Jones Hearing Motion to Dismissed didn't even have a Notice of Hearing, but was Granted and "Filed by Judge Nishimura's Court" Herself filed February 20, 2013, and later again for the April 2, 2013 Hearing as is Documented in the Document List/Index attached as Plaintiffs Exhibit B, and in Paul Alston, John-Anderson L. Meyer Motion of No Opposition, and in Plaintiffs Opposition Motion for SJ, Reply Memorandum, and Through Alexa Zen and Bruce Voss No Stance in the May 8, 2013 Hearing attached as Plaintiffs Exhibit B.
JUDGE NISHIMURA DENIED THIS OPENLY AT THE HEARING ON JULY 24, 2013 attached as Plaintiffs Exhibit B the Transcripts from the July 24, 2013 Hearing that Judge Nishimura Stated I Didn't Sign or OK or Schedule John E. B. Jones Filing on February 20, 2013 and for the Hearing Motion for April 2, 2013, BUT ALL HEARING MOTION MUST BE SUBMITTED TO THE PRESIDING JUDGE, AND MUST BE INITIALED BY THE PRESIDING JUDGE AND SCHEDULED BY THE JUDGES CLERK FOR A HEARING DATE IN WHICH IT WAS, YET JUDGE NISHIMURA IS DENYING THIS SHE IS GUILTY AS SIN, and who submitted this to Judge Nishimura and Filed by who down hear I Believe it was Palston, John-Anderson L. Meyer and Kenneth Robbins according to the April 2, 2013 Hearing the Minutes will Determine this or if Altered Judge Nishimura has a lot more Explaining to do.
Plaintiff is Seeking Concurrent Criminal Charges against Alexa Zen, Bruce Voss, Paul Alston, John-Anderson L. Meyer, Kenneth Robbins, John E. B. Jones and Judge Nishimura this Intentional Willful Misconduct that is related to the Judicial Duties brings the Judicial Office into Disrepute, and Conduct prejudicial to the administration of justice or conduct that brings the Judicial Office into Disrepute via Violation of the Code of Judicial Conduct, and the Rules of Profession Conduct upon Plaintiffs Request to the Chief Justice of the Supreme Court.
Did Judge Nishimura Initiate an Investigation of John E. B. Jones with the Attorney Generals Office Prior to this Hearing Scheduled for July 24, 2013?
NO ONE Informed Plaintiff of this Hearing Motion Nor Did The Court or Defendant NARPA or John-Anderson L. Meyer Notify Plaintiff of Any Changes Prior to Defendant NARPA's Hearing Motion to Dismiss, and John E. B. Jones MUST HAVE BEEN INFORMED AS WELL AS ALL PARTIES EXCEPT PLAINTIFF to this Privy Ex Parte Communication Violation BECAUSE HE DIDN'T SHOW UP.
Judge Nishimura (filed by her Court) for the April 2, 2013 Hearing Motion to Dismiss in which John E. B. Jones President of NARPA Did Not Show up for his Own Hearing Motion to Dismiss.
BRING WHY THE HUGE GOVERNMENT FRAUD IN THE MULTIPLE TENS OF TRILLION OF DOLLARS.
Now the remainder of the Defendants ALL THE Anti Psychiatry Antipsychotic Defendants who are Super Buffers and very Corrupt and because they work with the State(s) YUP, and Plaintiff Possess all of THEIR Factual Evidence dealing with Structural Brain Damage, Absolute Time Frame of Drug Psychosis Dissipation, and Plaintiffs Critical Economic Impact Strategies, and of Coarse all the Legal Aspects that Supports Plaintiffs Claims where relief may be granted, and this would ALLOW ALL OF THEM TO FOLLOW SUBSTANTIVE JOINDER SUITS IMMEDIATEDLY and GET DISMISSED AND CHECK THIS OUT IT WOULD HAVE SAVED THEIR REPUTATIONS AND CURRENT BUSINESS(ES) because of being "Dismissed this Way", and Plaintiffs Causal Connections with the Remaining Defendants are established as being Long Time Rock Solid Defeating Alexa Zen's HRS Long Arm Statute through multiple factions Especially the "Minimum of Contact(s)" Requirement. Here's why!!!
Every Pro Psychiatry Pro Antipsychotic Defendant namely CER (community empowerment resources) Dr. Benjamin Young, Aliman Sears, and Cindy Lee, and NAMI (State Supporters) was Dismissed through HRS 9 (b) and/or 12(b)(6) based on Factual Frivolousness rendering Plaintiffs Legal Claims Meritless.
Also how can Alston Hunt Floyd & Ing represent a Pro Psychiatry Pro Antipsychotic Defendant like NAMI then Represent Anti Psychiatry Antipsychotic Defendants NARPA James Gottstein and Mind Freedom International whom NARPA and James Gottstein so Happen to have Founded and Formed MFI that has Entered the Very Same Evidence Plaintiff has Entered with Heightened Particularity of Extensive Fraud By Defendant NAMI and has Publically Debated Defendant NAMI and even aided with Senator Grassley Senate Investigation Finding that Defendant NAMI IS GUILTY of receiving Extensive Illegal Funding(s) from Pharmaceutical companies about Three Fourth of their Income which was about 56 Million in about three years Implicating Extensive Illegal Activities, Programs and Research with the Stanley Foundation and the NAMI Institute that further Supports NAMI for More Illegal Funding(s), and NAMI is the Biggest Mental Health Advocates/Insurgents for All the States in the USA that Helps All States in Receiving Funding through the Federal Government that Obviously is making up for Most States Mis-Management of Federal Funding(s).
I was the One who Told Defendant James Gottstein past President and Treasurer of NARPA, President of PsychRights, NARPA and John Jones and others of my 2012 Conference Presentation like Bazelon and Ira Burnim in my Presentation with my Critical Economic Impact Strategies and/or Taxpayers Interests, and In Community Organizing or as Jim calls it Now Public Attitudes because Jim has Now Publically announced a Little about my Critical Economic Impact Strategies after I told him this about 3-4 months prior (which I m not pissed about in any way if it helps people in a positive way) but Jim was Half Ass and Didn't Exploit or Expose this Critical Aspect to its Fullest Capabilities that would have an Enormous Impact to the Tune of Multiple Trillion Dollars in Federal Deficit or Taxpayers Interests, because All Defendants in this Instant Civil Action ARE FRAUDING THE GOVERNMENT THEMSELVES and Below is this Causal Connection to this Allegation. My Human Rights Complaint is Not a Crux in Plaintiff Complaint it is Just Used as an Example as to see the Government Judicial Corruption happening in Hawaii and the Mainland Courts.
Lets cut through the Chase All Defendants is already on the Pedestal to Be Crucified and Lined-Up throughout the USA and Abroad. Those FRAUDING THE TAXPAYER CRISIS ISSUES (which it will be Known as from now), or has Plaintiff called it before Federal Deficit Issues or Critical Economic Impact Strategies with All Defendants.
The Intentional Fraudulent ACTIONS and Deceit by All Defendants has reached a Super Heightened Particularity with Fraud.
HERE is a Portion as to What I m talking about with the Federal Government and A Federal Deficit of Multiple Trillion dollars Per Year caused by Over Anti psychotic, Anti Depressant usage through a Very DERILICT Science Called PENI (psycho-endo-neuro-immunology).
Attached as Exhibit A (NAMI CIVIL SUIT) Purports that the USA Government is spending $732 Billion in Off Label Usage Only with Anti psychotics per year, and this Data is Incorrect as far as Off Label Usage goes its way-far more than this when you attribute other Fraudulent Government Benefits.Also Attached as Exhibit A Purports that the Overwhelming increase in Children being Diagnosed as having ADHD has increased 60 plus % that has Increased why Many of these Children Become Dual Diagnosis through Illegal Drug Usage caused by the Diagnosis of having ADHD and being Over medicated with such Drugs as Methylphenidate, Anti psychotics and Anti-depressants creating Major Depression and Suicidal Tendencies Creating the need for Stimulant dependency or other Drug(s) alcohol usage that is also Increasing the Statistics of Why the USA has 14 Million Dual Diagnosed People and Growing at a Phenomenal rate.
Attached as Exhibit B Purports that the USA Government spends $110 billion a year on Food Stamps.Attached as Exhibit C Purports that the USA Government based on The Center on Budget and Policy Priority states there are 10.5 million people in the USA collecting SSI benefits or Supplemental Security Income at $730.00 a Month Times Twelve Months, and there are about the same amount of People in the USA collecting SSDI benefits or Social Security Disability Insurance at $890.00 to Over a $1000.00 per Month Times Twelve Months for a Three Plus Trillion Dollar Federal Deficit per year. Attached as Exhibit D Purports the Increase of Mental Disorders in America: Mental disorders are common in the United States and Internationally. An estimated 26.2 percent of Americans ages 18 and older or about one in four adults suffer from a diagnosis mental disorder in a given year. When applied to the 2004 (and this is a 2004 statistic) U.S. Census residential population estimate for ages 18 and older, this figure Translates to 57.7 Million People. Even though mental disorders are widespread in the population, the main burden of illness is concentrated in a much smaller proportion about 6 percent, or 1 in 17 who suffer from a serious mental illness.
In addition, mental disorders are the leading cause of Disability in the USA and Canada for ages 15-44. Many people suffer from more than one mental disorder at a given time. Nearly half (45 percent) of those with any mental disorder meet criteria for two or more disorders, with severity strongly related to co morbidity, such as Mood Disorders, Suicide, Schizophrenia, Anxiety Disorders, Panic Disorders, Obsessive Compulsive Disorders, Post Traumatic Stress Disorders, Generalized Anxiety, Social Phobias, Eating Disorders, ADHD Disorders, Autism, and Alzheimer's Disease.
In the USA, mental disorders are diagnosed based on the Diagnostic and Statistic Manual of Mental Disorders fourth edition the (DSMIV) Psychiatry's Bible. Now because the USA Government is inducing Illegal Drug(s) Usage, and fighting the War on Drugs, this Obviously is Creating a Lot of Violent Crimes through Illegal Drug Usage, that incorporates Jail, or Prison, Court Expenditures, Public Defenders, Sheriff Transportation to and from Court, Attorney Generals Office and its Deputy Attorney Generals, Inpatient Treatment at $700.00 Plus a Day, then theirs Outpatient Treatment Centers receiving State Moneys and Federal Grants, Probation Officers or Parole Officers, Classes of All Sorts dealing with Mental Health Issues and Drug Relapse, Half Way Houses, or Housing from 24 Hour Supervised, 8 Hour to 16 Hour Supervised and the State and Federal Grants Moneys Supporting this, and then Independent Living and The Federal Grant Moneys Supporting this and other Expenditures totaling the 50 Trillion Dollars Taxpayers Deficit I m talking about and probably plus from the Year 2000 to 2013 FROM THEESE BUFFERS AND THE STATES INTEREST VIOLATING FEDERAL CODES DEALING IN SSI, SSDI, FOODSTAMPS, GENERAL ASSISTANCE, MEDICARE, MEDICADE FRAUD, AND THIS IS THE BOTTOM LINE!!!!!!!!!
Perhaps one of the most important aspect of Sequestration is the specifying of ALL Drug Psychoses and the "Absolute Time Frame of ALL the Different Drug Psychosis Dissipation's (and mine is an easy one), and I haven't Relapsed, which is a Stimulant Psychosis, Methamphetamine Usage and Most of Hawaii's Dual Diagnosed are affected by this our epidemic for over two decades, and this Referenced Materials of Facts are attached as an Exhibit in Medical Encyclopedia's and every other type of abstract from scientific publications THAT ABOSOLUTE TIME FRAME OF THIS DRUG PSYCHOSIS DISSIPATION is 7-10 day's, and up to several months, and chronic abuse may lead to symptoms which persist beyond the withdrawal period for months, and even up to a 6 Months as Japan the foremost authority on Amphetamine Research (50 years) has Concluded the Women in Japan serving in Prison & who has been on Chronic usage the Absolute dissipation is NO LONGER than 6 Months & the University of UCLA Semel Institute on Neurology & behaviors research Purports be about the same. UCLA Semel Institute was a Defendant in one of my Civil Suits. This Absolute Drug Psychosis Dissipations has Proved that the 10 Million Plus Dual Diagnosis Consumers has been on OFF LABEL USAGE since the MID 1950's & is a Major Contributor as to why Sequestration a 571 Trillion Federal Deficit by the 2037 will surpass our Economy & will take us into Worldwide Economic Collapse. The USA is the Very Same as Greece & how they have their Deficit a 300 billion Deficit & lucky the USA Deficit is at 18 Trillion as of Today, but by 2037 it will be 571 Trillion ..THIS IS WORLDWIDE ECONOMIC COLLAPSE.
Attached as Exhibit E Purports that the Federal Debt will Soon Surpass Size of Economy and the Federal Spending by the Numbers the Current rate of Federal Spending is at 13 Trillion dollars and by the Year 2037 Through Sequestration it will be at 571 Trillion Dollars, and that is why the USA Government is borrowing over three trillion dollars a year.
Attached as Exhibit G is Diane Sawyers Investigation with 20/20 DVR and the Over Medicating of the Children in Foster Care in the USA and you will see How These Children Freak Out on Anti psychotics it will be the Most Scary Horror Movie you'll ever see, Plaintiff Hopes you Feel Good About Yourselves.
Alston Hunt Floyd & Ing as a Big Dog Law Firm and the Infamous John-Anderson L. Meyer is Passing the Buck to The Most Famous Hawaii Long Arm Statute Lawyer in the Entire USA Alexa Zen, because All Defendants Defense Counsels thus Far Through All Substantive Joinders (followers) can't Defend Fraud because of the Heightened Particularity of Fraud that the REMAINING DEFENDANTS WHO ARE ANTI PSYCHIATRY ANTIPSYCHOTIC DEFENDANTS WHO PURPORTS TO BE SUCH, BUT ARE BIG TIME BUFFERS, AND WHO HAS THE VERY SAME DEFENSE COUNSEL(S) IN WHAT THEY OPPOSE CAN'T HAPPEN, BUT HAS.
Plaintiff Has Beaten the Personal Jurisdiction, and Standing Jurisdiction, None of Plaintiffs allegations can be traced to Defendants NARPA and James Gottstein. Defendants NARPA and James Gottstein Does Not Owe Plaintiff Any Duty. Defendants NARPA and James Gottstein Has not interfered with Plaintiffs Future Business Ventures AND PLAINTIFFS BUSINESS IS IN EXPOSING BUFFERS LIKE NARPA and James Gottstein, and Defendants NARPA and James Gottstein States that Plaintiff has failed to Plead with Heightened Particularity his Claim(s) of Fraud, and Defendants NARPA and James Gottstein Has not breached any Agreement with Plaintiff.
Plaintiff Has Oral as well as Written Agreements, Obligations and Multiple Promises by Defendants NARPA and by and through James Gottstein who at that time was NARPA's Treasurer and President of PsychRights and these Oral/Written Agreements, Obligations and Multiple Promises by Defendants NARPA and James Gottstein Establishes the Criteria of the application of Personal Jurisdiction that Comports with Due Process that Super cedes that Plaintiff Exceeded the sufficiency of "Minimum Contacts" with Defendants NARPA and James Gottstein with Several Years OF BOTH FORMS OF COMMUNICATIONS In accordance with the Famous Hawaii Long Arm Revised Statute by the Famous Alexa Zen.
One of Plaintiffs CRUX'S are through The Court Cases Presented to NARPA James Gottstein and PsychRights Which Included Willard Imamoto vs. Hawaii State Hospital et al KKS, Willard Imamoto vs, Kahi Mohala Hospital et al BIA, CV No. 11-00551 ACK RLP, and in CV No. 1100781 DAE KSC That Has Provided The Necessary Created History of what's Happening in Court(s) and the Legal Collaborative Conspiracy in Why There are No Changes in Mental Health Law or Ever Will Be and is Supported By Defendants ACTIONS and Obviously their INACTIONS that Supports this Legal Malfeasance that has Denied all of Plaintiffs Allegations and Claims where relief may be granted. Now Alexa Zen Motion to dismiss states that "None of Plaintiffs Allegations Can Be Traced to Defendants NARPA and James Gottstein. Plaintiff Has Shown Extensive Written and Oral Agreements, Multiple Obligations, and Multiple Promises by Defendant James Gottstein Treasurer of NARPA till 2012 and President of PsychRights that Establishes the Criteria of the application of Personal Jurisdiction that Comports with Due Process that Super cedes that Plaintiff Exceeded the sufficiency of " Minimum Contacts" with Defendant NARPA and James Gottstein and that Numerous Times Plaintiffs Allegations Has Been Traced to NARPA and James Gottstein. Now Alexa Zen Motion to Dismiss that NARPA and James Gottstein Does Not Owe Plaintiff Any Duty. The Special Relationship of NARPA and James Gottstein and Plaintiff Existed on Numerous Occasions through Written and Oral Agreements, Obligations and Promises, and the Breach of Duty Exists through Inactions, and the Termination of the Written and Oral Agreements, Obligations, and Promises by NARPA and James Gottstein Causation's and Damages are Explained below. Now Alexa Motion to Dismiss states that Defendants NARPA and James Gottstein Has Not Interfered with Plaintiff's Future Business Ventures. Plaintiff's Future Business Ventures are in Exposing Many Antipsychotic, Anti psychiatry Organizations and Big Time BUFFERS LIKE NARPA and James Gottstein of PsychRights and is Expounded in Plaintiff's Complaint and in his Motion for Summary Judgment.
MANY of Plaintiff Exhibits revealed that Defendants NARPA and James Gottstein of PsychRights "Following" is Extensive with Mental Health Consumers, and Converted Anti Psychiatry Antipsychotics Mental Health Consumers, and its Family Members that are BEING LULLED INTO BELIEVING that Defendants are TRUE 100 % Anti psychiatry Antipsychotic Champions of Justice and that They will Make Changes in Mental Health Law as Purported in NARPA'S Annual Conferences and the Topics of its Conferences that Supports Plaintiffs Claims Upon which Relief may be Granted.
Alexa Zen States in her Motion to Dismiss that Plaintiff has Failed to Plead with Particularity his Claim(s) of Fraud. Plaintiff Has Proven Extensive Fraud, Exposing a Very Huge Human Rights Genocide Eradication Extermination Process Supported by Plaintiffs Iatrogenesis Exhibits Evidence that Iatrogenesis is Presently the Third Leading Cause of Death, and that Cancer and Heart Disease are number 1 and 2, Autoimmune Diseases are Number 4, and Plaintiff has Proven that the Iatrogensis Data or Statistics are Inaccurate also attached with Plaintiffs other Exhibit's.
Plaintiff's Exhibit(s) Evidence Presented in Plaintiffs Motion for Summary Judgment Purports that through Antipsychotic's (alone) Causes Cancers, Brain Tumors from the Over Production of Prolactin, Heart Diseases, Antipsychotics Affects the Metabolism and Metabolic, Enzymes Levels, Hormone Levels, Brain Amino Acid(s) Levels, etc, etc, and the Intentional Avoidance of Liability in assessing the Cause of Death in Autopsies through the Over Usage of Antipsychotics will Make Iatrogensis the NUMBER ONE CAUSE OF DEATH, besides other Pharmaceuticals who has Not Assess the Proper cause of Death through the Intentional Avoidance of Liability.
The Extensive Structural Brain Damage Cause by Over Antipsychotic Usage with Long Term Mental Health Consumers will MORALLY SHOCK ANYONE Compared to what The Macaque Monkeys who doesn't possess Schizophrenia or Bipolar Diseases has already Proven in Such a Short Time Study with Antipsychotics Usage, and through the Various Imaging Techniques Submitted in Plaintiffs Complaint and Motion for Summary Judgment Will Prove Extensive Structural Brain Damage from just 18-22 months (And All Defendants such as NAMI Admits they haven't Done Studies on Human Beings, BUT THEY DON'T NEED TO THEY ALREADY HAVE MILLIONS OF PEOPLE WHO HAVE BEEN ON ANTIPSYCHOTICS FOR DECADES USE THEM TO GET THE RESULTS STUPID F's, that Will Instantly Prove that this Intentional Eradication Extermination Process Has Exceed the Holocaust Two Time (plus), All World Wars, and the War on Terrorism, and Will Make Iatrogenesis the NUMBER ONE CAUSE OF DEATH SUPER EASILY.
Plaintiff Exhibit Evidence Already Has Shown that the Health System, and the States through Federal Funding has already created a Federal Deficit of about Three Trillion Dollars a Year and is Estimated that the Constant Increases will Eventually Exceed The USA Income by the Year 2037 and the Federal Deficit will be at 571 Trillion Dollars in Which Taxpayers Have NO KNOWLEDGE AS OF YET and NARPA at that time when James Gottstein was Treasurer and President of PsychRights is the NUMBER ONE QUI TAM Lawyer for the Bigger Anti psychiatry Antipsychotic Non Profit Organizations and in Dealing with Children Issues, and with Critical Economic Impact Strategies, and this is James Gottstein's Duty Owed to Plaintiff and All their Following as a Anti psychiatry Antipsychotics Qui Tam Lawyer Which anyone Filing a Qui Tam Complaint/Whistle Blower would Need a Lawyer to File Under Seal with the Federal Government that "WOULD BANKRUPT" all the Antipsychotic(s) Pharmaceutical Companies. Plaintiff Has Shown Many Other Fraud(s) with Exceptional Overwhelming Heightened Particularities in All of Plaintiffs Opposition Motions for Summary Judgment and Motion for Summary Judgment.
Defendants NARPA and James Gottstein President of PsychRights HAS INTERFERED WITH PLAINTIFF'S BUSINESS AND FUTURE BUSINESS VENTURES Through the DUTY OWED to Plaintiff Through NARPA and James Gottstein PsychRights BREACH OF AGREEMENTS Both in Written and Oral Agreements, and Through Multiple Obligations and Promises that Supports Plaintiff Exhibits Defendants DUTY AND SPECIAL RELATIONSHIP Are Derived by what They Suppose too Purport to Be as Anti Psychiatry, Antipsychotics Advocacy and Protection and in Making Changes in Mental Health Law, and with Human Rights Issues, Children's Issues, Prison Rights, Legal Rights, Informed Consent, Community Organizing, Critical Economic Impact Strategies to All Its Following, Members, Converted Following or Members and their Families. Plaintiffs Allegations is Extensively Linked and Traced to Defendants NARPA and James Gottstein and PsychRights In Which Alexa Zen Has Personal Knowledge of but is Being Denied by the Most Famous Hawaii Long Arm Statute Specialist in the USA. Alexa Zen States in her Motion to Dismiss that NARPA, and James Gottstein and PsychRights Does Not Provide Mental Health Care to Patients, Including Prescribing or Promoting the Use of Antipsychotic Medication(s).
Thus NARPA, and James Gottstein and PsychRights Is Not Responsible for any of the Alleged Health Effects Caused by using Antipsychotics. Defendants NARPA, and James Gottstein, and PsychRights Does Provide Mental Health Care for Its Mental Health Consumer Following, and Converted Anti psychiatry, Antipsychotics Mental Health Consumer Following under false pretenses, because they are Anti Psychiatry, Antipsychotic(s) National Non Profit Organizations Dealing with Consumer(s) Rights, Protection, and Advocacy that still Believes in Antipsychotics Treatment as Plaintiffs Exhibit Purports in which they Do Work with the State(s), and Through their Personal Knowledge of Alleged Health Effects Caused by Antipsychotic(s) Usage and Especially with OVERANTIPSYCHOTICS USAGE From THEIR Data (Website's, Keynote Speakers) of Favorable Scientific Abstracts from Publications that Would Make Antipsychotic Usage too Dangerous for Consumption/Use especially Prolonged Usage.
Plaintiffs Business Ventures and FUTURE Business Ventures are In EXPOSING SUCH INJUSTICES BY DEFENDANTS NARPA JAMES GOTTSTEIN AND PSYCHRIGHTS. Plaintiffs Future Businesses ARE IN EXPOSING BUFFERS LIKE Wayne Morin Jr. THAT GOES INTO THE HEAVY CRITERIA'S DEALING WITH OVER ANTIPSYCHOTIC9S) USAGE AN THE AFFIRMED ERADICATION EXTERMINATION PROCESS, AND IN TELLING OR INFORMING PEOPLE OF EXTENSIVE STRUCTURAL BRAIN DAMAGE CAUSED BY ANTIPSYCHOTIC USAGE AND JUST GATHERING THE SIMPLE VARIOUS IMAGING TECHNIQUES THE WILL BE ABLE TO PUT A PERMANENT STOP TO ANY TYPE OF ANTIPSYCHOTIC USAGE IN WHICH NARPA AND JAMES GOTTSTEIN AND PSYCHRIGHTS HAS PERSONAL KNOWLEDGE OF. NARPA James Gottstein and PsychRights BREACH OF DUTY OWED to Plaintiff and ALL Their FOLLOWERS is Not attempting or trying to Stop the Further Usage of Antipsychotic(s) when THEY CAN. NARPA James Gottstein and PsychRights is a VERY HEINOUS BUFFER and Isn't Doing their Job Or What They Purport To Be through the Further Promotion of Antipsychotics and the Very Serious Health Effects Caused by Using Antipsychotics.
The Reasonable Probability of Future Economic Benefits is Immeasurable to Plaintiff (Priceless) because this Involves Saving Millions of Lives, Exposing a Very Huge Human Rights Genocide Eradication Extermination Process and if NIPPED IN THE BUD NOW WILL SAVE TAXPAYERS FROM A THREE TRILLION DOLLAR DEFICIT PER YEAR (were about 13 Trillion in Hole thus far) TO A 571 TRILLION DOLLAR DEFICIT BY THE YEAR 2037 Through Sequestration THAT WILL EXCEED THE USA ECONOMY, and the Off Label Usage Aspect from just say the Year 2000 till Present Totals a Huge Government Fraud of about 50 Trillion or More BY THE STATES AND DEFENDANTS NARPA AND JAMES GOTTSTEIN QUI TAM BUFFER SPECIALISTS.
Plaintiff Overwhelming Prima Facie, Preponderance of Evidence in Fraud was Reached with Heightened Particularities that Super ceded the Hawaii Long Arm Statute with Genuine Materials of Facts that Affirms Plaintiffs Legal Claims That Yes Are Very Tortuous, But Plaintiff Through these Defendants Are Claiming Through the 1st Amendment Rendering Everyone Unable to Know that their Due Process, Due Process Clause, Equal Protections, Equal Protection Clause, Substantive and Procedural Due Process has been Violated and Has Rendered Everyone Unable to Know that they have been violated in the 5th, 8th and 14 th Amendment as well which has Denied Everyone from Speech that could have been constitutional protected whereas everyone is continuing to suffer an adverse decision, and that a causal connection could exist between everyone's speech and the adverse determination against everyone. So that everyone's speech was a motivating factor in the determination to a First Amendment claim under 42 U.S.C.1983 Civil Rights, and of Coarse Punitive Damages via a Conscious Callous Deliberate Indifference that is very Wanton, Reckless and Malicious.
Alexa Zen has Filed her usual Defenses dealing with Plaintiffs above CRUX'S under HRCP Rules 9(b), and 12(b)(6) in How Her and the Earlier Defendant who are Pro Psychiatry Pro Antipsychotic's Won on this Defense because Plaintiff has Not Shown Fraud in Rule 12(b)(6) with Heightened Particularity, and that Plaintiff is Vague Ambiguous, Unintelligible, Verbose and Confusing dealing with Genuine Materials of Facts that Counsel for Defendants are Claiming Factual Frivolousness or Delusional Evidence.
Now the Remaining Anti Psychiatry Antipsychotic Defendants are Going with the Super Famous Alexa Zen and her Hawaii Long Arm Statute Defense, and these are the Defendants Whom Plaintiff has Extensive Causal Connections, and the Remaining Defendants Even More "YEARS", and if you think you bad Let Me Tell You it's going to Get Even More Heavy for you.. JUDGE NISHIMURA'S USUAL CHOREOGRAPHED M.O. (Motive Apparatus) CONTROLLING DEFENSE COUNSEL(S) ALEXA ZEN'S INTRODUCTION AND CLOSURE IN DEFENDANT'S HEARING MOTIONS TO DISMISS AS JUDGE NISHIMURA EXPRESSES BOLDLY "AS TO HER UNDERSTANDING AGAIN" DICTATING DEFENSE COUNSELS EVERY MOVE AND INTENTIONALLY USED ALEXA ZEN 'S SUPER FAMOUS HAWAII'S LONG ARM STATUTE AND INTENTIONALLY AVOIDED PLAINTIFFS PLEADINGS OF FRAUD WITH HEIGHTENED PARTICULARITIES. HOW PLAINTIFF HAS EXPOSED SO MANY CHOREOGRAPHED EX PARTE COMMUNICATION VIOLATIONS TO THIS COLLABORATIVE LEGAL CONSPIRACY.
Judge Nishimura Spoke on Behalf of Defendants NARPA and James Gottstein that I must Submit a Supplemental Memorandum Correcting Plaintiffs Certificate of Service that Plaintiff Stated Defendants Names, and Address But Stipulated Defendants as their Own Counsels, and Judge Nishimura has the Nerve to Defend Defendants NARPA and James Gottstein in Court by saying I am deceiving Her because I haven't submitted the acknowledgment and Return of Service from Both Defendants to the Court Clerk (attached as Plaintiffs Exhibit B Minutes from the Hearing on May 8, 2013).
I told Judge Nishimura your Deceiving Me.
I explained that NARPA and John E. B. Jones received my Complaint and Summons via Postal Service because NARPA has No physical address only a P.O. Box, and I have Postal Confirmation of NARPA Receiving Plaintiffs Complaint and Summons and that Plaintiff has submitted this to the Court Clerk, and NARPA and John E. B. Jones Already Responded "TWO TIMES" and was Filed by Judge Nishimura (filed by court) on February 20, 2013 according to the Court Documents List Attached as Plaintiffs Exhibit B and Filed again an Illegal Motion to Dismiss scheduled on April 2, 2013 by Judge Nishimura and Plaintiff OBJECTS TO THIS DISMISSAL BY JUDGE NISHIMURA for NOT PROPERLY SERVING DEFENDANT NARPA WHO RESPONDED TWO TIMES AND HAS NOT OBJECTED TO JUDGE NISHIMURA JUDICIAL CONPSIRACY INITIATIVE IN DISMISSING DEFENDANT NARPA IS ABSOLUTELY PREPOSTEROUS, and that James Gottstein Was Served the Complaint and Summons by a Professional Process Service Company by and through Kim Noga-Loyd and that Plaintiff has Submitted this to the Court Clerk as well, but Judge Nishimura Denies that He Was Served attached as Plaintiffs Exhibit B the Minutes of the Hearing Supports this.
Attached as Plaintiffs Exhibit B is the Court Documents List showing Plaintiff Submitted the acknowledgment and Return of Service for Defendant James Gottstein Yet Judge Nishimura Denied This, and Dismissed Defendant Gottstein that he Didn't Sign the acknowledgment and Return of Service of Process HE WHICH JAMES GOTTSTEIN REFUSED IN WHICH PLAINTIFF OBJECTS TO BECAUSE HE WAS PROPERLY SERVED AND IS UNDER OATH BY THE PROCESS SERVER AND NOTARIZED AND DENIED THIS IN COURT ON KULY 24, 2013, AND IT SEEMS THAT JUDGE NISHIMURA IS USING THE UN-SIGNED ACKPW:EDGMENTS AND RETURN OF SERVICE AS HER DEVINE INTERVENTION TO PLAINTIFF VIOLATING STANDING JURISDICTION, and using this as some-sort of diversionary ploy in having these Defendants Dismissed.
Plaintiff can Re-Submit a New Complaint in another Court because Plaintiff is Well within the Statute of Limitation, and Bring in these Collaborative Judicial Conspiracy Tactic Upon Another Judge.
Both Defendants NARPA and James Gottstein Received Plaintiffs Hearing Motion for Summary Judgment and the Supplemental Memorandum on or about 35 days prior to the Hearing on July 24, 2013 Via Priority Mail and Postal Confirmation submitted as an Exhibit Yet they Didn't Respond or Object or Anything.
According to Minutes of the May 8, 2013 Hearing Judge Nishimura Colloquy with the Court and Mr. Imamoto.
The Court will allow Mr. Imamoto Leave to Supplement his Motion with PROOF HE PROPERLY SERVED THE COMPLAINT ON THE "TWO DEFENDANTS" Attached as Plaintiffs Exhibit B Thereby Showing Judge Nishimura is Perjuring herself and is Deceiving Plaintiff.
Judge Nishimura done this On Behalf of these Defendants without Their Responsive Pleadings or Objections reflecting this Defense, and has Always Spoken on behalf of All Defense Counsels in their Defendants Representation Commanding Her Control of Choreographed Ex Parte Communications in Multiple Defenses for Every Hearing Motion.
On July 15, 2013 Plaintiff was Not Allowed to File his Reply Memorandum to His Approved Hearing Motion for Summary Judgment Supplemental Memorandum, Objection To the Denial of Submitting Defendant NARPA'S Acknowledgment and Return of Service, Objection to Denial of Defendant the Church of Scientology and its CCHR Organization Postal Confirmation of Notice of Hearing on July 24, 2013 8:30 am witnessed by (my server), and on July 18, 2013 Plaintiff Contacted Judge Nishimura Office Clerk to Drop off the Above Reply Memorandums with a Witness (another server) to Let Judge Nishimura know that I want these Legal Reply Memorandums Filed by her to the Circuit Court by the End of that Day and Put my Copies in the Shelf so that I may pick them up, and I have a Recorded Phone Conversation with Judge Nishmura's Court Clerk Telling me that Judge Nishimura Must View my Reply Memorandums and it must be Approved by her Or it Will Be Denied, and as of July 19, 2013 I look at Hoohiki and My Reply Memorandums has Not Been Submitted to the Circuit Court Clerk Down Stairs attached as an Exhibit and Dated, and Guess What Defendants NARPA and JAMES GOTTSTEIN Has Not Responded nor Retained a Lawyer for any Legal Representation Judge Nishimura wants to Dismiss them Herself without any more Legal Counsels getting involved and these Defendants were Served Properly Ha-Ha.
Plaintiff OBJECTS to his Request in his Hearing Motion for SJ in Which Judge Nishimura Eluded and Refused to let Plaintiff Address this Issue to the Court Room Logic of Judge Nishimura's Denial of Plaintiffs Prior Non Hearing Motion Request to Dismiss Defendants DR. Thomas Szasz, L. Ron Hubbard of the Church of Scientology because Both Defendants are Dead as told to Judge Nishimura, but not excluding Defendant the Church of Scientology and its Human Rights Organization the CCHR that was Denied by Judge Nishimura.
Defendant Mary Maddock executive of Human Rights Issues with Mind Freedom International, because She Lives in Cork Ireland, and All Defendants Counsels Received a Stamped Copy of this Non-Hearing Motion But refused an Opposition or Non-Opposition Response I WONDER WHY? Also Plaintiff wants to Appeal this in the Higher Courts and Needs these Defendants Dismissed because Issues Like Vexatious Litigant, aiding and abetting in Criminal activity in Civil Court, and many other Issues who Put a Very Heavy Burden on the Higher Courts if these Erroneous Ruling would be Denied by them. All Parties received a Copy of this Non-Hearing Motion but oddly No Parties submitted a No Opposition to this.
Plaintiff Requests an Explanation as why these Defendants may not be dismissed?
OBVIOUSLY BECAUSE JUDGE NISHIMURA DOESN'T WANT PLAINTIFF TO APPEAL THIS TO THE HIGHER COURTS.
BUT JUDGE NISHIMURA MADE A MISTAKE BECAUSE OF HER INVOLVEMENT IN AIDING AND ABETTING IN CRIMINAL ACTION WITH NON ATTORNEY John E. B. Jones of NARPA THIS COULD NOW ENTER THE SUPREME COURT NOT AS AN APPEAL BUT FOR DISCIPLINARY ACTION(S)
I WILL SUPPLY ANYONE with all the Documents and Exhibits from Circuit Court and the Supreme Court So you may view them as Genuine Materials of Facts.
It has Entered the Hawaii State Supreme Court with Chief Justice Mark Rectenwald Seeking Criminal charges a fine and/or both, and discharge from her active duties as well as the remainder of the lawyers for the same and disbarment from the Office of disciplinary counsel and Janet Hunt and WAS DENIED BY THE SUPREME COURT WHO WHOLEHEARDLY ADMITTED THAT JUDGE NISHIMURA ERRONEOUSLY RULED AGAINST PLAINTIFF, AND THEN STATES THAT PLAINTIFF CAN APPEAL THESE ERRONEOUS RULINGS, BUT CHIEF JUSTICE MARK RECTENTWALD DID THIS BECAUSE HE DIDN'T WANT TO TAKE THIS AFFIRMATIVE DISCIPINARY ACTION BECAUSE HE KNEW I COULD NOT APPEAL THIS DECISION BECAUSE JUDGE NISHIMURA DIDN'T ALLOW THE DEAD DEFENDANTS TO BE DISMISSED IN PLAINTIFFS NON HEARING MOTION TO DISMISS, WHICH IS WHAT I WANTED TO DO TO IMPLICATE THE SUPREME COURTS INVOLVEMENT IN CRIMINAL ACTIVITY AS WELL
Judge Nishimura Should have just been like the Federal Courts in Dismissing Plaintiffs Complaints Before any Defendant Answers AND I TOLD HER THIS LONG AGO "THAT IM SETTING YOU UP AND THE DEFENSE ATTORNEYS.
HERES THE TWO CIVIL SUITS IN FEDERAL COURT THAT DEFENDANTS ARE USING AGAINST PLAINTIFF AND THESE TWO CIVIL SUITS ALSO DEALS WITH THE DENIAL OF ENTERING EVIDENTIARY MATTERS: Defendants Helping Hands Of Hawaii, Jan Harada, (Director of Helping Hands Of Hawaii), Dr. Alan Buffenstein, Dr. Kenneth Luke, Dr. Loretta J. Fuddy (Director Of Health), Dr. Lynn Fallin (Deputy Director Of Behavior Health) INACTIONS in CV No. 1100551 ACK RLP WHERE CREATED BY THE ACTIONS OF DEFENDANTS Whom by the way Are the Expert Witnesses from All the Antipsychiatry Antipsychotic and Mental Health Law Centers and Advocate Buffers with Defendants Dr. Peter Breggin, University of Pittsburgh and The Departments of Psychiatry, Neuroscience, and Statistics,
and Dr. Glenn T. Konopaske, Dr. Karl-Anton Dorph-Peterson, Dr. Joseph N. Pierri, Dr. Qiang Wu, Dr. Allan R. Sampson, Dr. David A. Lewis, Dr. Robert A. Sweet, Harvard Medical School and The Department of Psychiatry, and Dr. Wei Zhang, The University of Iowa And Neuroscience and Dr. Nancy C. Andreasen, Dr. Stephen Murgatroyd, Dr.Zoric, Dr. Kim, Dr. Rad, and Dr. Tsuang of the University of UCLA Semel Institute for Neurosciences and Human Behavior IN CV No. 11-00781 DAE KSC from my Exhibits of Favorable Abstract of Scientific Publications entered in my Complaints and Declarations, AND THESE DEFENDANTS ACTIONS HAS ULTIMATELY BECAME INACTIONS TO MY CLAIMS FOR RELIEF IN CV No. 11-00781 DAE KSC with NEW CLAIMS FOR RELIEF.
I BODLY TOLD THE COURT OF DAE KSC I am in a "Can't Lose Situation" Created by the Federal Court in this Civil Suit, and that is why I Honestly stated to the Federal Court In Hawaii YOU HAVE ENTERED DANGEROUS WATERS AND I MADE THE FEDERAL COURT AN OFFER THEY COULD NOT REFUSE AS YOU WILL SEE BELOW IN HOW THEY NOW ADMITTED THAT THE EVIDENCE PLAINTIFF ENETERED IN MY COMPLAINT WERE GENUINE ISSUES OF MATERIAL FACTS.
LIBEL AND SLANDER occur when a person or entity communicates false information that damages the reputation of another person or entity. Slander occurs when the false and defamatory communication is spoken and heard. Libel occurs when the false and defamatory communication is written and seen.
The laws governing libel and slander, which are collectively known as DEFAMATION, are identical.
Finally, the statements of CERTAIN DEFENDANTS in certain circumstances, such as lawyers, "JUDGES", jurors, and WITNESSES are protected from defamation for PUBLIC POLICY reasons. This type of protection is known as PRIVILEGE, and intentionally gave Defendants a PROTECTED PRIVILEGE. Judges Allan C. Kay, Richard L. Puglusi, David Alan Ezra, and Kevin S. Chang have libel/slander/Defamed Defendant Intentionally Through what All Judges Believe is Privilege that Isn't, and Plaintiff has been subjected by All Judges to Libel Slander and Defamation as well, (although All Judges have Absolute Immunity).
THEY PROTECTED THE DEFENDANTS FROM BEING DEFENDANTS Privilege: Under Rule 501 (FRE) Federal Rules of Evidence (Privileges) Judges Alan C. Kay, Richard L. Puglisi, David Alan Ezra, and Kevin S. Chang FURTHERMORE prevented DEFENDANTS FROM ALSO BEING WITNESSES or disclosing any matter or Producing any object or Writing (IN WHICH THEY ALREADY HAVE PUBLICALLY), and Rule 512 (FRE) Thereby Eliminating Privileged Matters Disclosed Under Compulsion Or Without Opportunity To Claim Privilege that COULD NOT BE PRESERVED) evidence of a statement or other disclosure of privileged matter is not admissible against the holder of the privilege if the disclosure was (1) COMPELLED ERRONEOUSLY, BUT WAS INTENTIONALLY DESIGNED TO COMPELLED ME ERRONEOUSLY FROM ENTERING EVIDENCE or (2) made Without Opportunity to Claim the Privilege, and Rule 513 (a) (Comment Upon Or Interference From Claim Of Privilege) Comment or interference Not Permitted the claim of a privilege, whether in the present proceeding or upon a prior occasion is not a proper subject of comment by Judge or Counsel.
No interference may be drawn there from AND THAT IS WHY I HAVE TWO DISMISSED COMPLAINTS AND TWO DISMISSED FIRST AMENDED COMPLAINTS AND I FIRMLY BELIEVE DEFENDANTS AND THERE COUNSEL WAS INFORMED NOT TO ANSWER MY COMPLAINTS THEY NEVER EVEN ANSWERED THE ORIGINAL COMPLAINTS AND THEY WERE ALL SERVED EVEN THEIR LEGAL AFFAIRS OFFICE, BECAUSE NONE HAS AND THEY HAD ABOUT 4-5 MONTHS BEFORE ALL the DISMISSALS.
THAT IS W