Sunset Terrace Good Neighbor Policies
54
people have signed this petition.
Add your name now!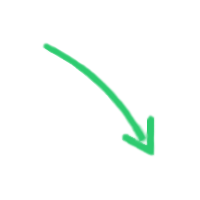 54

people

have signed.

Add your voice!
Maxine K.
signed just now
Adam B.
signed just now
Being a good neighbor begins with a positive, proactive mindset.
The solutions to the problems in our neighborhoods aren't ultimately found in the government or the police. The solutions lie with us. It's within our power to become good neighbors, to care for the people around us, and to be cared for by the people around us.
A good neighbor is friendly and considerate. Though good neighbors may live close, they respect your space and privacy. Good neighbors wave at you, may stop to pet your dog and chat, and buy lemonade from your children. Good neighbors take time to talk and smile. They reach out to connect to you.
Good neighbors' actions support community. A good neighbor looks out for others. Most importantly, good neighbors are respectful. They consider the others who live around them. They avoid keeping others awake with loud parties and barking dogs. They mow their lawns and maintain their property.
The point is that when it comes to living in close proximity to other people, any number of relational issues can arise. No neighborhood is perfect, and it takes tact, timing, wisdom, forgiveness, boundaries, and at times courage to live alongside of other people.
Introduce Yourself - A simple hello will go long way. No one wants to be "the guy down the street". Exchange contact information and keep the lines of communication open. Neighbors can be great resources for protection, help and support.
Be Considerate - Keep noise levels down. Inform your neighbor if you plan to have a party. Respond respectfully if neighbors bring an issue to your attention. Keep the sidewalk clear of trip hazards.
Keep it Beautiful - A neighborhood is a reflection of the homes that comprise it. Dispose of trash in appropriate receptacles Tidiness includes the driveway and porch as well.
Cars and Parking – Off-Street parking can be limited but blocking the sidewalk is against the law and puts pedestrians in danger. The neighborhood doesn't have a posted speed limit but is filled with children, pets, walkers, joggers, bikers, landscapers, and builders so use common sense and keep the speed at 25 or lower and If you back out, ALWAYS check for small children.
If you Have Pets - Clean up after your pet while on a walk and in your own yard. Obey leash laws.
If concerns or issues arise, communication is key. To keep the peace, we would ask that you follow the escalation path:
Take a breath and step back. Make sure you are calm before addressing.
Reach out directly to the neighbor(s) (Knock on their door, make a phone call, send them a text, write them a note or an email). Explain nicely what is of concern and what you would like done to address the situation.
Other options to communicate include:

Post to the Private Facebook Group: https://www.facebook.com/groups/STMCA/
Facebook allows users to make private groups where only those approved by its creator can see the posts. Think of it like a tailored newsfeed with just your neighbors posting about community issues. It's a good option if every neighbor has Facebook, since you can create events and post messages, photos, and files.
Facebook Messenger: Facebook also allows users to create conversations in Messenger. Think of it like an email distribution, except everyone can comment immediately. Users can send photos and files over Messenger. You can make one group message where all topics are discussed within it, or you can make different conversations (such as one for general comments, one for coordinating National Night Out party, etc.)
Email Distribution: This works well if not everyone is on social media. Neighbors can send each other quick messages, such as requesting a vacation home check or reminder of upcoming National Night Out party. If one neighbor wants, he or she can create a neighborhood newsletter with resources and reminders. Neighbors can send them information to put into the weekly/monthly newsletter so all the information is distributed once and in one place.
Next Door: https://nextdoor.com/news_feed/ Next Door is a tool designed around neighborhood safety. The site provides a map with a user directory, events calendar, and the option to create public and private groups. Users can post messages to talk about crime trends or other community issues. Before individuals can access the tool, they must verify their address (which helps ensure security).
Sunset Terrace Board - info@stmca.org
If after exhausting all of the above, and you truly believe the issue could cause harm to the community, contact the city or police but do so without anonymity. If it is truly an issue and you've communicated via the above policy, you should be willing to sign your name to it.
Neighbors who support this policy please sign below. We will be distributing to the board, on the webpage and via email to the Sunset Terrace community in an effort to promote a better neighborhood.