Relieve the Financial Burden of Student Teaching!
35
people have signed this petition.
Add your name now!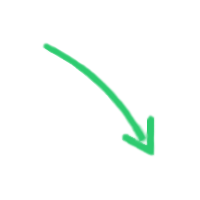 35

people

have signed.

Add your voice!
Maxine K.
signed just now
Adam B.
signed just now
April 21, 2008 Dear Dr. Sposato and Dr. Walker, Students in the BME and MS-ITL in Music Education degree programs have great concern over affording gas prices during their student teaching. Choral/General Music Education majors\' student teaching internship often includes an Elementary placement in Loudoun County. Instrumentalists, especially string players, are also often placed in school districts far from campus. With a full time commitment to a school for student teaching, as well as the additional required classes to maintain full-time status, no time is left to hold a job that would offset the cost of gas. The students of the BME and MS-ITL in Music Education ask of Shenandoah University one of three things: that Shenandoah University award Music Education majors a tuition reduction during the semester they student teach, that the internship placements be significantly closer to campus, or that the Conservatory award student teachers a gas allowance beginning in the 2008-2009 academic year . With the rising gas prices, it can be estimated that each student will spend a minimum of $500 for the commute for six weeks to a placement fifty miles or more from Shenandoah University. Take for example a Toyota Corolla with a twelve gallon tank. If gas prices reach the estimated price of $4.00 per gallon by fall 2008, it will cost $48 to fill the gas tank. If a student is placed at a school fifty miles from campus, the student will drive one hundred miles a day, or five hundred miles a week. These five hundred miles a week do not include driving to and from home and campus for other classes that are required of undergraduate student teachers, such as private study and ensembles. If the Toyota Corolla gets two hundred fifty miles to a tank, the student teacher will need to fill his/her gas tank twice a week, which will cost $96. For a six week placement at a school fifty miles from campus, the student can expect to spend $576. Again, this $576 does not include the entire semester, nor does it include driving to and from campus or any other locations. The BME and MS-ITL students in the Music Education degree programs understand that their placements are made on an individual basis to provide the most beneficial experiences in preparation for post-graduation careers as music development specialists. However, no undergraduate or graduate student has enough financial stability to pay the tuition at Shenandoah Conservatory, scholarships or not; pay the costs of living; and commute one hundred miles a day to fulfill the requirements of his/her degree. There is a solution: tuition reduction. The BME and MS-ITL students in the Music Education degree programs pay tuition for eight credits of student teaching. The amount of instruction students receive from Shenandoah University for these eight credits is, in actuality, closer to two and a half credits. Students meet with a Music Education Professor once a week for the Student Teaching Seminar and meet with their supervisor six times throughout the course of the semester. Students ask that if neither gas reimbursement nor a closer placement is available that a tuition reduction be made to accommodate the cost of gas. The Music Education Majors of Shenandoah University greatly appreciate that you have taken the time to read our petition and consider tuition reduction, a revision of the placement location for student teaching, and/or reimbursement for money spent on gas. Thank you again for your time. We all look forward to having wonderful student teaching experiences without the anticipated financial challenges should nothing change.
Sponsor
BME and MS-ITL Music Education Majors of Shenandoah University