Sulaiman Must Stay!
106
people have signed this petition.
Add your name now!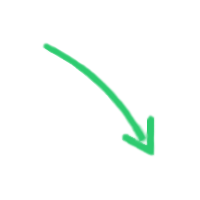 106

people

have signed.

Add your voice!
Maxine K.
signed just now
Adam B.
signed just now
Sulaiman Must Stay!
Sulaiman Mohammed is a 17-year-old boy from Iraq who was orphaned at the age of 13. He has been living in Greater Manchester for over two years. His claim for asylum was refused on 23rd June 2010.
In 2004, in the chaos of post-invasion Iraq, Sulaiman's father, who worked in the Iraqi security services, was kidnapped and murdered by a terrorist group. The perpetrators have never been prosecuted, and Sulaiman's family ties meant, and still mean, that he is in serious danger of being targeted by the same group.
As if the traumatising death of his father wasn't tragic enough, in June 2005 Sulaiman was a victim of a car bomb attack, which led to one of his legs being amputated, and then in September 2005 his mother passed away, leaving the 13-year old Sulaiman an orphan. After his mother's death, Sulaiman went to live with his maternal uncle. However, the danger that Sulaiman still faced from his father's murderers led his uncle to sell Sulaiman's deceased parents' house for funds to allow Sulaiman to flee Iraq.
After a terrible period of destitution, which included sleeping on the street, Sulaiman claimed asylum in the UK and was placed in foster care in Hazel Grove. Sulaiman lived with his foster family for over a year, attending Stockport College and studying English and IT.
A social worker completed an age assessment which incorrectly claimed that Sulaiman was over 18 years of age. (He was 15.) As a result, the children's department was able to discharge him from the expensive fostering service, in March 2010. Appallingly, Sulaiman was not consulted—he was simply moved from the foster family's home to live alone, without legal or emotional support.
Sulaiman asked for help from a friend, who put him in touch with RAPAR, the Manchester-based human rights organisation. RAPAR has done what it can to provide support with Sulaiman's education, and the many legal issues that he faces. As well as having become an active member of 'young RAPAR', Sulaiman enjoys reading poetry, and his English is now excellent. He hopes to be at GCSE level by September 2011, and then work towards studying at university. In Manchester Sulaiman is able to receive the care and support that he vitally needs, which would simply not be available in Iraq as things currently stand. Human Rights Watch's 2011 report on Iraq states 'Human rights conditions in Iraq remain extremely poor, especially for ... displaced persons ... and persons with disabilities.'
However, although the UKBA has since found that Sulaiman is indeed the age he originally stated, they nevertheless plan to go ahead with the enforced removal of a 17-year old orphaned amputee who was failed by the UK social services back to Iraq to face his father's killers.
We, the undersigned, urge the UKBA to halt the enforced removal of Sulaiman Mohammed to Iraq.
Links