Sugarloaf Citizens Fight Asphalt Plant
86
signers.
Add your name now!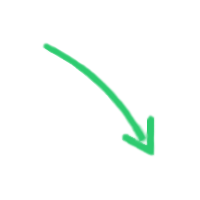 86

signers.

Almost there!

Add your voice!
Maxine K.
signed just now
Adam B.
signed just now
Dear Neighbor, ASPHALT PLANT COMING TO SUGARLOAF… TO OUR NEIGHBORHOOD!!
As you may know there is a company applying to Sugarloaf Township to construct an Asphalt Plant in our backyard. This is to be on Tomhicken Road about 1.5 miles from the I-81 Park & Ride. What does this mean to the nearby residents? From the first Zoning Board Hearing, here are some of the points which surfaced:
TRUCK TRAFFIC:
· Once at full capacity this will have some 15,000 heavy trucks per year bringing in raw materials and carrying out asphalt. · If the plant is active about 8 months of the year, this will mean an average of 1,875 trucks per month, or 469 trucks per week.
· This translates into some 94 trucks per day (in a 5-day week), about 12 trucks per hour, or ONE HEAVY TRUCK every 5 minutes on Tomhicken road!
· How safe will this make you and your children feel?· The smell of hot asphalt and the noise from these trucks will be constant.
· This will no doubt churn up the road, putting a huge burden on taxpayers (us) as the road will need to be constantly re-paved.
· [There are the occasional Tomhicken Water Company tanker trucks that travel on Tomhicken road each month. Compare that to 94 Asphalt trucks per day!]
HEALTH HAZARDS:
· According to preliminary research we have done, Asphalt Plants are Health Hazards to nearby residents. · There are many different hazardous chemicals emanating from the actual plant.· There are also toxins that come off the trucks which transport the hot asphalt.
· Our neighborhoods will be subject to an ongoing hot asphalt smell in the air, for about 8 months of the year, every year.
· This company made application to two other nearby townships (Butler and Hazle) and were turned down.

Help spread the word!