A petition to voice the Sudanese People's demands to the International Communities
89
people have signed this petition.
Add your name now!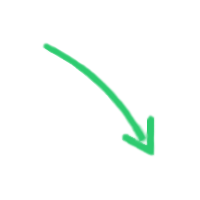 89

people

have signed.

Add your voice!
Maxine K.
signed just now
Adam B.
signed just now
A petition to voice the Sudanese People's demands to the International Communities
We, the undersigned people from Sudan, strongly emphasize the necessity of the world's governments, international institutions, United Nation's organizations, to stand firmly with the Sudanese peoples' demands and to stop all forms of dealings and empowerment of the criminal regime of Sudan with all of its officials and malevolent institutions of oppression and terror. Accordingly, we would like to voice to the international community the following crucial and pressing demands:
To freeze the assets of all the Government of Sudan's high-rank officials, of the members of the Sudanese National Conference ruling party and their families and associates. Such assets should cover the value of their properties, monies, gold, jewelry and gems and precious stones. We hereby demand the retain of all those assets for their rightful owners who are the Sudanese people and then release such assets to them through their post-revolution appointed National Assembly.
To cease instantly from supporting the current Sudanese regime by any means of Aid, financial investments and dealings, trading, acquisition of land, property, mineral and oil and water resources. That is because the newly appointed post-revolution Sudanese National Assembly will consider all of the current regime's pacts and conventions and treaties null and void. Such pacts, conventions, and treaties have been illegally endorsed by the current Sudanese regime and corrupted high-rank government officials, members of the Sudanese National Conference ruling party, together with their families, cohorts and associates, have unlawfully pocketed all of their financial revenues.
To wield powerful and meaning pressure on the current Sudanese regime to release all of the prisoners of conscience and peaceful protesters and immediately to cease practicing any forms of torture and abuse and violations of the rights of all of the political detainees. Besides, duly press to restore and respect the freedom of expression, religious practice in all of its forms and faiths, and the freedom of association and assembly in Sudan.
To exert serious pressure on all the member states of the United Nations to work towards eventually apprehending the Sudanese President Omer H. A. Albashir and ultimately extraditing him to the International Criminal Court at The Hague, so as to stand accountable for the indictments of committing crimes against humanity and genocide in Darfur.
To pressurize promptly the current Sudanese regime to relinquish power peacefully, to step down and to hand all of its governing authorities to the appointed post-revolution National Assembly. Such assembly is to be formed, by the consensus of all of the Sudanese political opposition, to run the country during a Transitional Period. Then a democratically elected government and National Assembly will be established via holding general free and fair elections.
Finally, we hope for your full cooperation with regard to considering these issues conscientiously and declining from any manner of harmful explicit or implicit intervention aiming at suppressing or coercing the Sudanese peoples' on-going revolution. Please, instantly abandon any endeavors to impose the present criminal regime, of Omer Albashir and his ruling party and family and partners and associates, upon the Sudanese peoples. Otherwise, we, the Sudanese peoples, will feel injuriously betrayed by you or any party that would think, act, or deliberate, otherwise. Moreover, we will consider any act of intervention in the interest of the present Sudanese regime a conduct in preach of international basic human rights' codes and an obstruction of justice for all of the Sudanese people and communities.
Indeed, the Sudanese people will be very grateful if you should appreciate our collective conscious, conscientious, and courageous, stand against the present corrupt, genocidal and incompetent Sudanese regime, and so acting accordingly.
Full stop, and enough is enough!
The Sudanese Resistance to Omar Albashir's Regime