Submissions (Representation /Suggestions/Objections) to "Elucidation Note on Revised Remuneration of Pilots"
136
people have signed this petition.
Add your name now!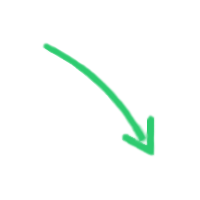 136

people

have signed.

Add your voice!
Maxine K.
signed just now
Adam B.
signed just now
Date: - 22.04.2014

Through: Proper Channel

The Implementation & Anomaly Rectification Committee,

Air India,

113, Gurudwara Rakabganj Road,

Airlines House,

NEW DELHI.

Subject: Submissions (Representation /Suggestions/Objections) to "Elucidation Note on

Revised Remuneration of Pilots"

Dear Sir,

This letter is being written to in the capacity of an employee and a member of Indian Commercial Pilots' Association (ICPA). Therefore this letter must be read in addition to the submissions (representation/suggestions/objections) made by my association to any official in this regards.

I have seen the "Elucidation Note on Revised Remuneration of Pilots" that was accessed from the Intranet of the company on 5th April 2014.

As per the judgment of the Hon'ble High Court of Bombay rendered in W.P. No. 1088/2013 dated 27th Jan 2014, if there is to be any change in service conditions of the employees, a notice under Section 9A of the Industrial Disputes Act, 1947 is to be served upon us. As you are aware, Rule 34 of the Industrial Disputes Rules, 1957 requires that such a notice be in the prescribed form which is Form-E. Your "Elucidation Note" neither purports to be such a statutory notice nor does it advert to the Hon'ble High Court order or even the Industrial Disputes Act and Rules.

In this view of events, as the present Note seeks to make changes to our service conditions contrary to our interests, we request you to issue such intimation as per the prescribed Form E, which is in accordance with the directions of the Hon'ble High Court of Bombay. Any other course would be inconsistent with the Hon'ble High Court's judgment and constitute contempt of court, to which we do not wish to be a party.

I would like to draw your attention to the following mentioned documents:

The Scheme of Amalgamation of Indian Airlines Ltd (IA) and Air India Ltd (AI) into National Aviation Company of India Ltd (NACIL) Letter by Ministry of Civil Aviation having reference no. F. No. AV. 18013/01/2007-AI dated 16.08.2007 addressed to then General Secretary of ICPA Order dated 22.08.2007 passed by Ministry of Corporate Affairs sanctioning the Scheme of Amalgamation Letter dated 27.10.2006 by Sh.Vishwapati Trivedi, CMD, Erstwhile IA addressed to all employees of erstwhile IA Letter dated 02.03.2007 by Sh. R. K. Singh, Joint Secretary, Ministry of Civil Aviation, Govt. of India Letter dated 15.06.2007 by Sh. V. Thulasidas, CMD, AI (merged) i.e. NACIL The Fourth Report, Committee on Public Undertakings (2009-2010), Fifteenth Lok Sabha, titled: NACIL-Merged Entity of Air India & Indian Airlines. Rajya Sabha Depts. related Parliament Standing Committee on Transport, Tourism & Culture, 151st report on merger of Indian Airlines and Air India dated 21-01-2010.

Analysing the contents of the above mentioned documents any sane educated person can draw the conclusion that it was explicitly promised by the Government of India and the managements of unmerged Indian Airlines and merged Air India that no employee will be worst off than what he/she was in the unmerged entity and best of the two practices prevailing as on effective date of merger i.e. 01.04.2007 would be implemented. Further to that, it was explicitly mentioned by the above referenced parliamentary committees that the employees cannot be made scape-goats for the wrong policy decisions of the government and the management of Air India.

In view of this I out rightly reject the proposed remuneration mentioned in the Elucidation Note on Revised Remuneration of Pilots. Hereby I make following suggestions:

Negotiate: Invite ICPA and indulge in serious/fruitful negotiations with the association. All the meetings regarding the negotiations must be recorded/minuted and duly signed by all the parties. Refund withheld 25%: Air India has illegally withheld 25% which must be released immediately. Air India must pay an interest of 18% on the withheld money. Interim Period: As an interim period till all parties reach an agreement, The Settlement of 22.12.2006 of erstwhile Air India pilots must be implemented to all pilots.

One does not need to be Adam Smith, Father of Modern Economics, to conclude that any arrangement as suggested in the "Elucidation note" is implemented, our company will witness mass exodus leading to grave consequences, the responsibility of which will solely lie on the management/officials trying to implement the proposed fictitious, un-realistic & above all retrospective-in-nature pay package for the work already done under different & still-in-force service conditions that are mutually agreed upon.

Yours faithfully,

(Capt.

Emp. No.