Subdivision Alert
244
people have signed this petition.
Add your name now!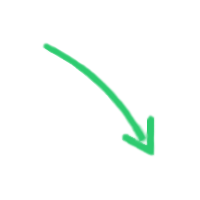 244

people

have signed.

Add your voice!
Maxine K.
signed just now
Adam B.
signed just now
UPDATE: This is to inform you that the scheduled meeting of the Area Plan Commission to discuss subject subdivision on Thursday, May 12, 2016, has been postponed until the June 9, 2016 Area Plan Commission meeting. Please plan to attend this rescheduled meeting on June 9, to voice your concerns. Please make every effort to attend these meetings, especially the June 9, 2016, Area Plan Commission meeting at 4:00 p.m. in Room 301 and please spread the word by telling your neighbors / friends

"Individual commitment to a group effort--that is what makes a team work, a company work, a society work, a civilization work." --Vince Lombardi

To: Concerned residents regarding the proposed development of "Saddle Creek Estates"
Petition Summary: Please sign below to voice your opposition to the proposed development known as "Saddle Creek Estates" planned for northern Vanderburgh County. This opposition is due to major concerns for the safety and welfare of surrounding residents related to significantly increased traffic in Havenwood Meadows subdivision, at the intersection of Hillsdale Road and Highway 41, and on Baumgart Road. Additional concerns also relate to drainage and sewage issues as well.
Action Petitioned For: We, the undersigned, are concerned citizens living near the proposed development known as "Saddle Creek Estates". We respectfully request that approval of this development as currently planned be denied.
As many of you may already be aware, there is a proposed development near Highway 41 in northern Vanderburgh County south of Hillsdale Road and west of Baumgart Road that proposes to have 131 building lots. This proposed development will not have access points other than off of Hillsdale and Baumgart Roads. So all future traffic for this development, including the heavy equipment used for building, construction and excavation, will be entering and exiting through Havenwood Meadows subdivision off of Hillsdale Road or off of Baumgart Road.
Many residents of the area are very concerned regarding the health, safety and welfare of the area residents in regards to traffic, drainage and sewage.
Traffic & Safety Concerns:
Increased traffic through interception of Hillsdale road and Highway 41 where there is currently no stoplight or acceleration or deceleration lane. Traffic could easily be backed up at the intersection of Hillsdale and Highway 41 due to close proximity of Havenwood Meadows to Highway 41. (PLEASE NOTE: Approved 200+ apartment complexes and commercial developments going up on Hillsdale Road just west of Highway 41 next to railroad tracks by same developer, CWK Investments, will compound this intersection problem even further).
Increased traffic on Baumgart Road, which is narrow with hairpin turns, numerous blind spots and bad road conditions in winter weather. Baumgart Road is already heavily traveled and even more so with adults and children that utilize McCutchanville Park in the spring, summer and fall. The proposed building of a new EVSC school on Petersburg Road would also add to the traffic woes.
Safety of small children and families playing in yards, riding bicycles, walking and loading/unloading from school buses.
Lack of desirability of adding additional stoplight and/or curb cut on Highway 41.
Proposed subdivision entrance near hairpin and blind spot curve on Baumgart Road with no acceleration or deceleration lane.
School busses, postal carriers, delivery trucks, and garbage trucks stop on Baumgart Road, sometimes on or near blind curves and blind hills.
Baumgart Road is narrow with five blind curves and two blind hills. Parts of Baumgart Road have no shoulders with severe drop-offs in places. Also, heavy rains frequently cause gravel and mud to wash across Baumgart Road in places.
No signs advising of severe curves on Baumgart Road.
Minimal lighting on Northern portion of Baumgart Road.
Baumgart Road is used by many runners, walkers, and bicycle riders for fitness and recreation. Vehicle traffic on Baumgart Road must cross the centerline of the road to go around foot and bike traffic. This is especially dangerous when these go-arounds occur into on-coming traffic hidden by Baumgart's blind curves and blind hills.
The proposed entrance to Saddle Creek Estates is located near the site of a fatal automobile accident near a dangerous blind curve on Baumgart Road.
Drivers who are unfamiliar with the blind curves on Baumgart Road sometimes run off the road causing minor property damage. Most of these one-car accidents are never reported.
Safety must not be compromised by growth on Baumgart Road.
Drainage Concerns:
Alternation of drainage to neighboring homes and subdivisions.
Removal of trees impacting the aesthetics of area and wildlife.
Potential Sewage Issues:
Adequacy of existing sewage line to handle the additional capacity.
Feasibility of proposed homes that will have septic systems.
Steps you can take as fellow concerned citizen:
Sign this petition BEFORE JUNE 5th against approval of "Saddle Creek Estates" and voice your comments.
Attend upcoming public Area Plan Commission meeting on Thursday, June 9th, 2016 in Room 301 at 4:00 p.m. on the third floor of the Civic Center.
Attend drainage plan review by County Drainage Board on Tuesday, June 7th, 2016 in Room 301 at 4:00 p.m. on the third floor of the Civic Center.
Push for additional Site Reviews and studies for this development.
Push for traffic impact study for intersection of Hillsdale Road and Highway 41 and also for increased traffic on Baumgart Road and Mt. Pleasant Road.
Gather accidents reports from the Sherriff's Department and pictures for "show & tell"
Please call and send documented concerns to the following:
John Stoll (Road Engineer) - 812.435.5786
Jeff Mueller - (County Surveyor) 812.435.5210
Laura Lamb (Metro Planning) - 812.436.7832
Keith Poff (Sewer Dept.) - 812.421.2120
Executive Director of Area Plan Commission

Ron London 812.435.5882 / rlondon@evansvilleapc.com

Area Planning Commissioners - 812.435.5241

Bruce Ungethiem – bungethiem@vanderburghgov.org
Stephen Melcher – smelcher@vanderburghgov.org
Joe Kiefer – jkiefer@vanderburghgov.org
The Area Plan Commission is the local agency designated to carry out land use planning for the City of Evansville, Vanderburgh County, and the Town of Darmstadt. This body is an appointed 13-member board that meets once a month to make decisions on zonings and subdivisions within these jurisdictions.
Our Members:

Phone: 812 435 5226
Fax: 812 435 5237
Email: contactus@evansvilleapc.com
Stacy Stevens, President sstevens@landmarkrealtyinc.com
Bill Pedtke, Vice President
Dr. H. Dan Adams
Jeffrey Mueller
Marty Amsler
Joy Payne
Dewey Colter
Roger Lehman
Mike Rudolph
Lynn Lowe
Earl Milligan
Bruce Ungethiem
John Montrastelle
ACCIDENTS REPORTS:Motor Vehicle Accidents occurred at the intersection of N US Hwy 41 and Hillsdale Rd. between the dates of January 1, 2006 and April 20, 2016:

127 accidents work by the Vanderburgh County Sheriff's Office
47 injury related accidents
1 Fatality

*This report does not include accidents worked by the Indiana State Police*
Motor Vehicle Accidents occurred on Baumgart Rd. January 1, 2003 and April 20, 2016:

44 accidents work by the Vanderburgh County Sheriff's Office
22 injury related accidents
1 Fatality
General Provisions of Title 16.04 of Subdivision Code should be considered to determine if Saddle Creek Estates "meets the technical compliance of the subdivision code" Many area residents believe it does not comply in regards to the areas below.
"16.04.020 Authority -- purpose."
The title is enacted pursuant to the authority given under IC 36-7-4-700, et seq. as added by Acts 1981, P.L. 309, 23; 1982, P.L. 211, 4., by action of the board of county commissioners of Vanderburgh County
The purpose and intent of these regulations is to serve as a guideline encouraging the proper planning and development of subdivisions in order to:
1. Protect and provide for the public health, safety, and general welfare of Vanderburgh County;
2. Guide the future growth and development of Vanderburgh County in accordance with the comprehensive plan;
3. Provide for adequate light, air, and privacy, secure safety from fire, flood, and other danger and to prevent overcrowding of land and undue congestion of population;
4. Protect and conserve the value of land throughout Vanderburgh County and the value of buildings and improvements upon the land and to minimize the conflicts among the uses of land and buildings;
5. Guide public and private policy and action in order to provide adequate and efficient transportation, water, sewage, and other public requirements and facilities;
6. Establish reasonable standards of design and procedures for subdivisions, in order to further the orderly layout and use of land, and to insure proper legal descriptions and monumenting of subdivided land;
7. Encourage the extension of public facilities to adequately serve the proposed subdivision;
8. Prevent the pollution of air, streams, and ponds; to assure the adequacy of drainage facilities; to safeguard the water tables; and to encourage the wise use and management of natural resources throughout Vanderburgh County to preserve the quality of life, integrity, stability, and beauty of the community and the value of the land.
WE the concerned residents request that a formal review process be conducted concerning the housing development project (Saddle Creek Estates) adjacent to our properties and neighborhoods already under review by the Area Planning Commission. It is concerning that the zoning for the project is designated as "mixed-use" for both agricultural and residential use. The homes in this area, as with any subdivision, are the primary investment any citizens in this or any other county have. Considering the size of our investments, the property taxes involved, and the overall property values of our homes, we are greatly concerned that the proposed development project receive a full and formal review, as is warranted by the concerns we've outlined. We expect that, as valued members of the community and property tax paying citizens, the request for a full and formal review, including the "opinion or gray areas" of the subdivision code, of any project that could negatively impact our property values and quality of life receive full consideration and that the request for a full and formal review, be granted. We respectfully request conditions be placed on the approval of the proposed development to alleviate any conditions expected to negatively impact the surrounding community.