STUDENTS IN SOLIDARITY WITH WHOSE DIVERSITY?.
376
signers.
Add your name now!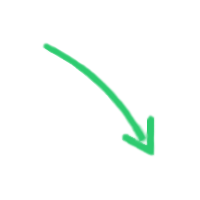 376

signers.

Almost there!

Add your voice!
Maxine K.
signed just now
Adam B.
signed just now
October 8, 2015
On February 9, 2015, members and supporters of Whose Diversity?, a student collective, occupied Morrill Hall in an attempt to highlight the struggles of marginalized students and members of aggrieved communities within and beyond the University of Minnesota. A primary goal of the takeover was to advance a number of demands about concrete steps that the administration could take to support diversity on campus.

As a result of their occupation of Morrill Hall, thirteen students were arrested, jailed, and sanctioned by the University of Minnesota Police Department and the Hennepin County Sheriff. On the advice of their attorney, the students accepted an offer from the City Attorney of one-year's probation, with charges to be dropped if they do not commit additional offenses during the probationary period. Despite all this, the University administration has persisted in pursuing additional disciplinary charges against them. On March 3, 2015, the students received disciplinary letters from the Office of Student Conduct and Academic Integrity (OSCAI) for violating Subd. 4 (Refusal to Identify and Comply) and Subd 9 (Disorderly Conduct) of the Student Conduct Code.
Jesús Estrada-Perez, Rahsaan Mahadeo, and David Melendez decided to contest those charges. (Jesús passed away over the summer and all who worked alongside him have been mourning his loss). The OSCAI refused to drop the charges and instead has turned the matter over to the Student Behavior Committee (CCSB), which has the authority to determine whether students violated the Student Conduct Code and if so, to impose sanctions on them. The pre-hearing of the CCSB is scheduled on Tuesday, October 13 2015.
All of us signing this petition believe in the mission of Whose Diversity?. The students who participated in the protest and are now facing charges bravely represented these feelings. Such struggles, throughout history have resorted to peaceful civil disobedience, including several at this university, where 'disruptive' protests were crucial to the formation of the African and African American Studies Department, Department of Chicano and Latino Studies, Women's Studies and other ethnic studies departments. We feel that they are being unjustly punished for speaking out, in spite of embodying the spirit of the student code of conduct, and being community leaders on issues of diversity, equity and social justice. We 'believe that such disciplinary actions send the wrong message to marginalised students already facing struggles to be in the academy.
The university has already acted on some of the demands of Whose Diversity?, like the hiring of faculty for the Department of Chicano and Latino studies, and the removal of racial descriptors in ambiguous crime alerts. We urge the administration and OSCAI to respect the values that matter to us as a diverse community and encourage dialogue on difficult issues on our campus.
Drop the charges against the thirteen students.
Additional resources for those who are interested
Website of Whose Diversity? - www.whosediversity.weebly.com
Facebook Page - https://www.facebook.com/whosediversitymn?fref=ts
The list of demands originally made by Whose Diversity?- http://whosediversity.weebly.com/demands.html
Faculty petition in support of Whose Diversity? - http://www.ipetitions.com/petition/faculty-in-soli...

FOX9 news report about the takeover and disciplinary action - http://www.fox9.com/news/26435913-story
News article about Rahsaan Mahadeo, one of the students charged - http://www.citypages.com/news/u-of-m-student-rahsa...