Students Against Professor Elva
65
people have signed this petition.
Add your name now!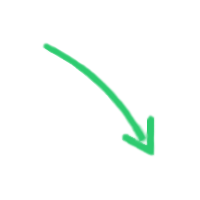 65

people

have signed.

Add your voice!
Maxine K.
signed just now
Adam B.
signed just now
Dr. Charles Reilly
Associate Dean for Academic Affairs
University of Central Florida
reilly@ucf.edu
Dear Dr. Reilly,
We, the members of the Students Against Elva committee, would like to submit a formal complaint against Dr. Rochelle Elva, who is currently teaching COP 3223C (Introduction to Programming with C), CIS 3003 (Fundamentals of Information Technology), and CGS 2545 (Database Concepts) for the Fall 2015 semester.
This is not the first complaint or petition submitted against Dr. Elva. Dr. Elva has offended many students in the past with her sloppy presentation, negative attitude, and rejection of constructive criticism. A wide array of scores and comments on Dr. Elva's classes on the website RateMyProfessors.com reflect these sentiments.Dr. Elva has one of the lowest ratings at both UCF (1.4/5) and the University of Missouri. Dr. Elva taught a COP 3502 (Computer Science I) class in the fall 2014 semester, but was demoted to an intro class after she was audited by Dr. Gary Leavens. Unfortunately, there was no action taken against Dr. Elva when the first petition was passed against her. Despite these attempts and the publicity they gained, there does not seem to be any indication that Dr. Elva's teaching style has changed for the better.
Still today, the quality of Dr. Elva's lessons fall short of that which should be expected of a UCF instructor. Her lecture slides and homework assignments consistently contain grammatical and syntax errors, as well as plain falsehoods. When confronted about these errors, she neither admits her mistakes nor offers any sort of reparations for the confusion they may have caused. This imprecision extends into the way she regulates how her exams are graded (or, rather, how she does not).
Furthermore, her pedagogical strategy leaves much to be desired. When it comes to the discussion of problem-solving, Dr. Elva could be described as closed-minded at best. When a student proposes an alternative method (in some cases, one that is clearly an improvement to the one endorsed by Dr. Elva), she insists that it is inferior and shuts them down without explanation.
On multiple occasions, Dr. Elva has made discriminatory comments on religion, sex, and race. Several females in the course have noted that they feel as though Dr. Elva treats them with less respect than their male counterparts. What's more, Dr. Elva has accused several students in her course of cheating with no valid evidence, and some of those accused still pass the course with an "A". She is known to arbitrarily grade students to her liking.
Specifically, the overarching complaint is that, under Dr. Elva, students are not learning in accordance with the UCF course description catalog, and are being subjected to a violation of UCF's policy to "...treat all people with dignity and respect..." as stated in the Golden Rule handbook's introduction. It is the responsibility of the University to provide adequate instruction for these core courses. By allowing Dr. Elva to teach, we are being deprived of the education we need to succeed in our college – and future – careers. Continuing with these courses as they are would be detrimental to the student body as a whole.
Respectfully,
The Undersigned Students of the Students Against Elva Committee.
By signing my name on this petition, as a UCF student I have either witnessed, have been affected, or can guarantee that I know someone who has been affected by Professor Rochelle Elva's teaching standards. By signing my name, I agree that there should be action taken against Professor Rochelle Elva because I agree that we are being subject a violation of UCF's policies.