Student Loans - No Refinancing - Stop the Madness
14
people have signed this petition.
Add your name now!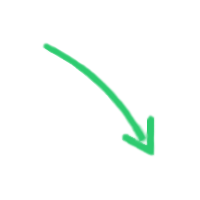 14

people

have signed.

Add your voice!
Maxine K.
signed just now
Adam B.
signed just now
Dear Congressperson, We find it to be completely ridiculous that Student Loans do not have the ability to be "refinanced" or "transferred" in the same way other loans such as Mortgages are. As you know, you can take your mortgage to another company and get CURRENT interest rates for the new loan with the new company. Regarding Student Loans, currently the law states that: 1) If you have unconsolidated loans you can consolidate them into one loan. The interest rate will be a weighted average of the loans you currently have, NOT what the current interest rate is. 2) If you have already consolidated, your only option is to switch to "Direct Consolidation Loans" http://www.loanconsolidation.ed.gov/. They CANNOT get you a better interest rate. So, in essence, once you have consolidated you are STUCK with that interest rate for the rest of your life. Even if interest rates drop dramatically on student loans, you cannot get a better rate. That seems COMPLETELY unfair to students. We, unlike any other borrower group in the market, are forced into a situation where we have no control over our interest rate as the market changes. It truly is as if, since these are GOVERNMENT LOANS, the government thinks they can do whatever they want to the borrowers, even if it's completely unfair. We think a revamp of this process should be looked into. A student should be able to transfer their student loans, or "refinance" their student loans, if interest rates change, just like other borrowers can in other markets. In addition, there is a tax issue related to student loan interest as well. Currently single individuals can deduct $2,500 in student loan interest, but married couples can only deduct $2,500 (instead of $2,500 each, for a total of $5,000). This is an example of the "marriage penalty" the US Government is trying to eliminate in the tax laws. If a married couple can provide documentation of two separate student loans for two separate students, then they should be allowed to take $5,000 and mail in their return in this case to ensure these returns are filed properly, including the interest statments showing two separate loans. Education is the only way to advance our society, but with these conditions it is unfair. Tuitions costs have skyrocketed, interest rates have dropped dramatically, and the students have no control. Married students are at an even bigger disadvantage if both individuals have loans. We are helpless; these issues are controlled by the legislature. Thank you for your attention to this matter.
Sponsor
Kathleen Anne Piano, CPA is the author of this petition.