Students in Support of GDBBS
39
people have signed this petition.
Add your name now!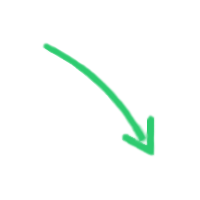 39

people

have signed.

Add your voice!
Maxine K.
signed just now
Adam B.
signed just now
Dear Provost McBride,
In light of the ongoing review of GDBBS (Graduate Division of Biological and Biomedical Sciences), the students of GDBBS, a Division that houses eight programs that include 400 students, approximately 25% of the Laney Graduate Students, aim to highlight the benefits of the Division toward our graduate training. GDBBS plays an unparalleled role in supporting the training of the students of eight unique graduate programs. We are scientists in training, a vocation that has very different requirements from other graduate degrees. GDBBS assists us in communicating as scientists by giving us a platform to present our research, teaching us to write grants to receive NIH funding, providing us with access to research resources from multiple programs, and guiding us toward broad career opportunities.
Many of us came to Emory because of the unity of the biomedical programs under GDBBS, because the Division provides transparent access to multiple disciplines throughout our training. GDBBS hosts an annual symposium, providing an opportunity for all eight programs to showcase their research as posters and talks. Historically, collaborations and lab-joining decisions have been influenced because of this symposium. Additionally, PIs have multiple program affiliations allowing for a richness in training and learning. The annual banquet gives us an opportunity to meet PIs and students from other programs that may also result in collaborations or birth of new communities.
Without GDBBS, the Hypothesis and Scientific Writing Course would not exist. It is because of the effort of faculty in one program that other GDBBS programs created similar Grant Writing courses. Emory is in the top three of the F31 grant recipients. When those grants are received, the students logistically do not have any responsibility over it. The administration in GDBBS navigates us through the bureaucratic minutia of these awarded fellowships so that students never miss a pay period.
The Division provides us with a community to lean on during the stressful time of life a doctoral program creates. GIVE (GDBBS Involved in Volunteerism at Emory) and EScAN (Emory Science Advocacy Network) are GDBBS communities open to all of Laney Graduate School students. GIVE is the only graduate student group strictly devoted to volunteering in the greater Atlanta community available for us and EScAN is the only science advocacy group at Emory. By bringing the different science programs together, GDBBS has provided an environment for organizations such as these to flourish.
Many of us have also found several lifelong mentors within GDBBS that are not necessarily within our graduate program. Nael McCarty, the director GDBBS, provides us students with a heightened level of attention, especially compared to administrators in LGS. He is aware of the success and struggles of every student and is available to discuss career goals, daily scientific hurdles, and life in general. Nael has spearheaded the GradFORWARD BEST (Broadening Experiences in Scientific Training) program in GDBBS, which has helped us consider broader careers and given us tools necessary to realize whichever career we would like to pursue, whether it be in academia, science policy, patent law, or science industry. We learned recently that GradFORWARD has been discontinued, a program that was a leading deciding factor for many of us as we chose where to attend graduate school. Additionally, Nael keeps us informed of new post-doctoral positions of every kind that align with the aforementioned careers. Along with supporting students on a daily basis, GDBBS has an annual banquet for faculty and students in the division where alumni and current students are recognized and given awards for their hard work. This banquet empowers us as students that make an impact on our larger scientific community. Our training opportunities are greatly enhanced by GDBBS, and with the necessary foundations that GDBBS provides during graduate training, we will be poised to succeed in our chosen careers.